Your trip to Italy is coming and you have already identified the most interesting places to visit. You have compiled a list in your mind of at least a few typical Italian dishes that you would like to surely try. You are looking for information about the restaurants you are looking at, but the more you learn, the more you get confused, because in Italy the food establishments are not only a lot, but they also have different names?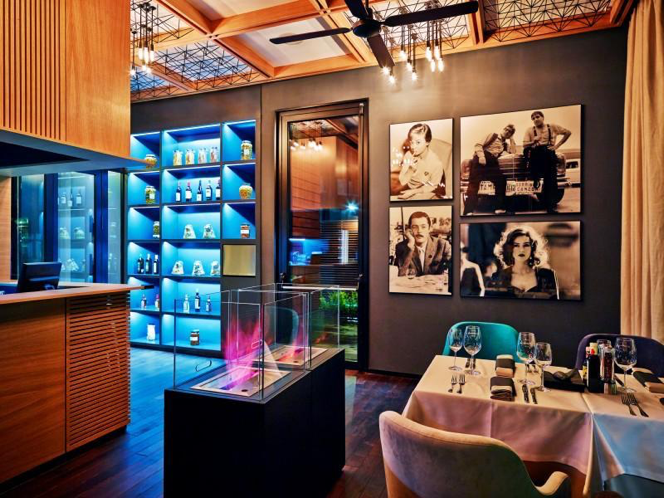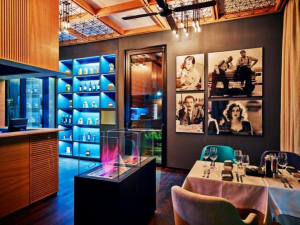 No worries! Just check out the list we have prepared for the similarities and differences of the types of Italian restaurants and you can easily find your place where you can eat not only delicious food but also for a good price.
Let's start our tour around the Italian restaurants!
What you need to know (especially if you are visiting the country for the first time) is that Italian restaurants have one thing in common – they offer exceptionally tasty food prepared with fresh produce, but they differ in:
the interior of the establishment;
the type of food they offer;
the price.
Italian Restaurants
Italian restaurants are stylish and elegant high-class establishments. Here the service is at a very high level, the interior is thorough to the smallest detail, and the food is most often taken care of by a world-famous chef.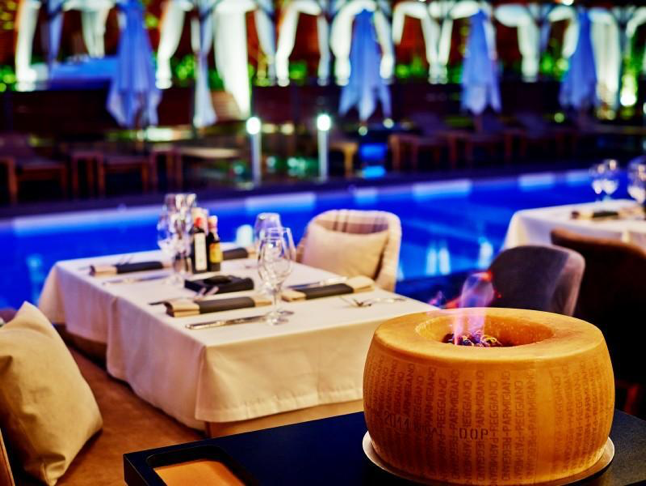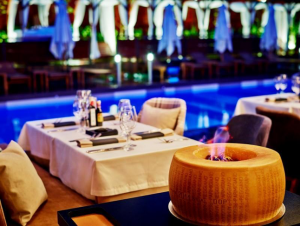 There are also more than just a few restaurants that have one or several Michelin stars. The menu at the Italian restaurants is varied and very tasty, and the price is higher than at the other types of Italian food establishments.
Trattoria
Trattorias are similar to restaurants, but they are more casual, home-like. These food establishments are mostly family-run, most of the time the mother or father is cooking and their sons, daughters and husbands are at the bar, serving or doing other activities at the place.
We mentioned that the situation in the trattorias is more natural and informal, even family-like. Here you will be seated at a table with a checkered tablecloth, you will be served a jug of homemade wine and delicious, traditional Italian food at very good prices. (The food they offer in most trattorias is unpretentious but extremely delicious).
Osteria
Osterias are cheaper in terms of prices than trattorias and their interiors are even more informal. If you are in Italy for the first time, it is good to know that there are two types of osteria.
The first type is rather a wine shop with bar features. Here you can sit for a glass of wine and sample local cheeses, prosciutto or have a sandwich.
The second kind of osterias are small, neighborhood eating food establishments where local people gather to eat in a relaxed atmosphere. They are open in the evening and the food is delicious, homemade and inexpensive. If you're lucky and you come across a neighborhood osteria with live music where local people gather, not only will you have dinner with homemade and tasty food at good prices, but you will also have real Italian entertainment.
Pizzeria
Pizzerias in Italy are again divided into two types – a traditional pizza type of restaurant and Pizza à taglio (pizza by the slice). The first type of pizzeria is well-known to you – go in, sit and order a pizza. Typically, these Italian restaurants work in the evening, the menu is not very rich and they mainly offer… Italian pizza.
Pizza à taglio are restaurants where you can eat pizza by the slice that you can eat on foot. These types of Italian restaurants are very convenient if you do not have much time and you want to support yourself with something delicious fast and continue with your tour.
The specialty of this type of restaurants is that they do not sell you ready-made, cut slices, instead you have to tell how big a slice they should cut you, then they weigh it and you pay for the weight of the pizza and not for a slice as you do in Bulgaria.
Typically, in such restaurants there is a big queue, and you must first pick up a number and wait for your turn. In return for this small inconvenience you can eat well for just about 2-3 €.
Tavola calda
Tavola calda or "hot table" are something like lunch rooms or bars where a variety of hot meals are available. The dishes are mostly pre-cooked and you eat them standing.
Tavola calda are very popular among employees in the vicinity who have limited time for lunch. The setting in this kind of Italian restaurants is unpretentious, often there is self-service, and prices are very decent.
Rosticceria
These types of Italian restaurants are similar to the tavola calda and are very similar to the fast food establishments known to us. In rosticcerias, the dishes are arranged behind the counter, the customers take a tray, place the dishes in it and pay a the pay-desk. The food you can eat here is always fresh, delicious, warm and mostly cheap.
Paninoteca
Paninoteca is the simplest sandwich shop which offers a selection of different breads, cheeses, salads, sauces and more. Sandwiches available at Paninoteca are prepared on the spot, with fresh small flat loafs and cheese and salami produced in the region.
Enoteca
In the past, "enoteca" were the shops where local wines were tasted and sold, but nowadays "enoteca" is rather a wine bar where you can sit with friends and enjoy the variety of wines that you will be offered. In addition to the rich wine list, the enotaca will also offer a selection of cheeses, meats, salads, bruschettas, etc.
Taverna
The taverna or tavern is an Italian version of the English pub, only wine is served there instead of beer. Italy's taverns work only in the evening and are a great place for a tasty and cheap dinner.
Pasticceria
Pasticceria are restaurants very similar to our well-known coffee shops, except that all desserts and pastries that are offered in them are made on the spot.
Pasticcerias are usually the place where Italians come together to drink their morning coffee and have a quick croissant.
Gelateria
Gelatrias are something between establishments and shops where creamy ice cream made on the spot is available. You can try such ice cream only in Italy, so be sure to visit at least one Gelateria. The extent to which the gelateria enjoys the trust of its clients can be found in the long queues that lie in front of it.
Caffè
Unlike our cafés, Italian cafés serve also breakfast besides coffee. Here you will find fresh croissants, sandwiches and aromatic coffee before noon, but no alcohol. If you still want to have a cocktail, you will have to visit the cafeteria in the afternoon.
Characteristics of the types of Italian restaurants
In many Italian restaurants, coffee and pastries have two types of prices. If you order the coffee at the bar and drink it standing, the price will be 1 or 2 euros, but if you decide to sit (as we are used in Bulgaria), the price will go up several times as you are "taking a seat".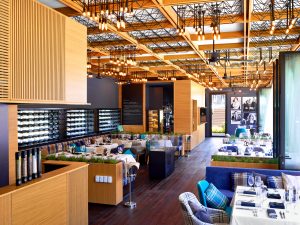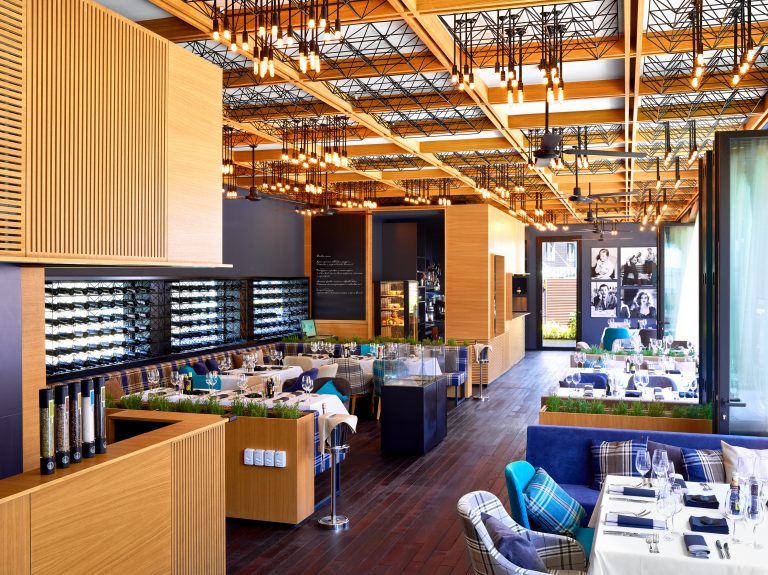 In some establishments, there is a difference in the price of coffee and depending on whether you are sitting at a table inside the pub or outdoors.
In self-service establishments you first have to pay to at the pay-desk, then get your ticket and join the queue in order to get your food. Shopping in small, local shops is done the same way. First you pick the goods, you carry them over to pack it, you pay to the cashier and only then you can take it.
Italian restaurants have a service fee known as coperto or pane e coperto, so do not be surprised if they have added between 1 – 2,50 euro per person (for serving) after they bring you the bill.
In some restaurants, the first-floor room is self-service and does not charge for service, but on the second floor, if you sit at the table and if you are served by a waiter – the it is required to include the serving in the bill. So first make sure you sit in the right room.
Some types of Italian restaurants offer a menu à prezzo fisso (fixed price menu). Typically, this menu includes appetizers, main dish and dessert, plus wine and/or coffee. Menu à Prezzo Fisso is an ideal way to eat well and for a good price. The only downside (if it can be called a disadvantage at all) is that the menu offers a limited choice of main dishes.
Menu degustazione (menu for tasting) is something like the opposite of the menu à prezzo fisso, but the idea is similar (a package of a several-levels menu is offered). Unlike the fixed price menu, where the aim is to offer a cheap lunch/dinner, the tasting menu is designed to show the latest from the chef's creations.
This type of food is usually not very cheap, with prices ranging from € 25 to € 150. The Degustazione menu can include the most creative dishes in the kitchen or the best Italian dishes from the traditional cuisine (so sometimes this menu is called "menu tragionale").
Pizza à taglio pizza is sold per weight, not by the slice, so you have to say "stop" when you decide that the slice will be enough for you.
It is also good to know:
Spaghetti Bolognese does not exist in Italy. There you have to order tagliatelle with Ragu sauce.
In a pizzeria, never share the pizza with someone else – the Italians never share a pizza and will look at you very surprised.
Cappuccino after 11 AM? It is not a good idea! For Italians, the cappuccino is an acceptable option for breakfast, but not for the later hours of the day.
Italian coffee is strong, aromatic and exactly two sips.
If you are used to drinking coffee with dessert, forget this rule in Italy. Here the coffee is drunk after you have finished with the dessert.
If you are sitting at a table in a restaurant that is served by a waiter, do not expect him to bring you the bill himself. In Italy, the bill is given only after the customer requests it.