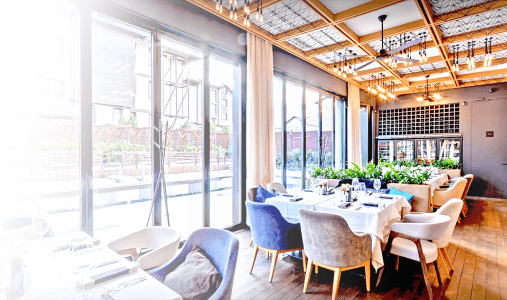 Turn it into an exclusive event at
Aparthotel Lucky Bansko Spa & Relax!
Enjoy the festive atmosphere that we will create for you…
Feel the scent of pine and mountain flowers…
Capture the moment of your life in a video…
We will help you do everything as you want it to be!
Additional services
For your convenience we are offering additional services in conformity with your requirements.
Preliminary tasting of the selected menu – With a confirmed reservation for the restaurant of at least 50 people – for two people.
Traditional cake provided by the hotel – Compliment
Accommodation of the newlyweds in an apartment with a special arrangement, a bottle of sparkling wine and fruit – Compliment
Possibility to import alcohol,
Welcome drink Soft drinks (mineral water, carbonated drinks from Coca-Cola products, natural juice)
Sparkling wine
Disc jockey without participating in the ritual,
Disk driver with participation in the ritual
Photographic and cinematographic services
Preparation of a professional film and photos from the wedding, with a photo session in HD format included
A wide selection of wedding cakes tailored to your highest requirements
Decoration – of your choice with different themes.
We are happy to have the opportunity
to help you with some main things,
that you would like to specify beforehand:
How many people will participate in the event?
Will you be using the hotel service of Aparthotel Lucky Bansko for your guests?
Would you like the newly wed suite with additional arrangement and replenishment?
Would you like to reserve a specific amount of parking places?
Is there a scheduled start and end time for the event?
Would you like to order welcome drinks?
Would you like a tasting before making the final decision on the menu?
Are there any guests you would like to order a separate menu for (vegetarian, diet, etc.)?
Would you like us to hire a DJ to be in charge of the program?
Would you like us to hire live music and what kind of music would you prefer?
Will you take advantage of the possibility to have the hotel hire professional photographs and camera man?
In what way would it be comfortable for you to arrange the restaurant?
Would you like for your most important guests to be accommodated in specific rooms or specific places during the official event?
Would you like for your guests to receive letters of congratulations or specific replenishment in the rooms?
Would you like a specific decoration and/or flowers to be provided for you?
Will you be ordering alcoholic beverages from the hotel or would you prefer to bring them in?
Do you plan to order food and drinks on the spot, outside the cover, during the event?
Would you like us to provide multimedia, DVDs or any other kind of specific technical equipment?
Would you like us to help you plan the special rituals for the event?
Do you foresee the possibility for any of you guests to request to continue their stay at the hotel after the end of the event?