We all love to eat delicious Italian specialties but do we know Cucina italiana this well?
Let's take a walk around the various areas of Italy and meet the local Italian cuisine.
Friuli-Venezia Giulia
Friuli-Venezia Giulia is a small area, but it does not give way to other regions of Italy, especially as far as culinary traditions are concerned.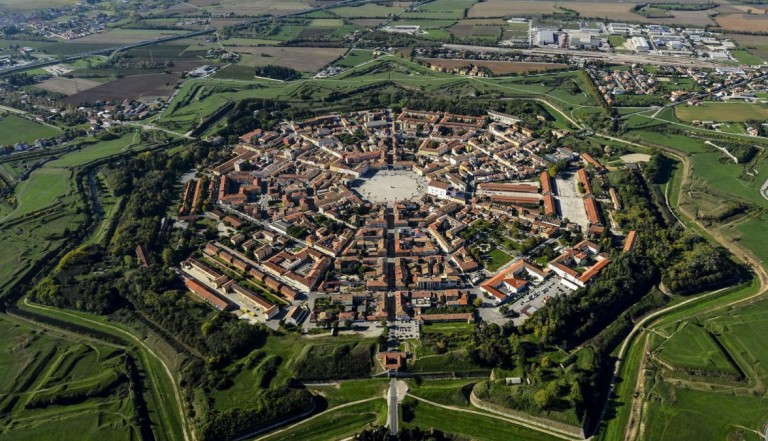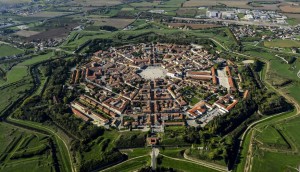 As a frontier region, the cuisine of Friuli-Venezia Giulia is heavily influenced by Austrian, Hungarian, Croatian and mostly Slovenian cuisine. Typical dishes for the region are polenta, gnocchi, prune knödel, turnip greaves, goose meat dishes and more. Prosciutto di San Daniele, Prosciutto di Sauris, Carsolino ham, cheesees like Montasio DOP and CARNIA are produced here. Popular wines for the region are Collio, Grave del Friuli and Colli Orientali.
Veneto
Veneto's local cuisine is characterized by a wide variety of seafood specialties, fresh vegetable dishes and soups. Veneto is the land of cod fish, the delicious and thick soup of rice and peas, baccalà alla vicentina (grilled cod fish and polenta), Venetian liver (fegato con le cipolle) and sardines with saor (sarde in saor).
The most popular wines that are produced in the area are Amarone, Grappa and Prosecco DOC. If you have to travel to Veneto, do not miss to enjoy the delicious desserts such as tiramisu and zaeti (biscuits).
Valle d'Aosta
The cuisine of Valle d'Aosta is heavily influenced by the French cuisine and this is reflected in the local specialties prepared here where the main products are game meat and cheese.
Typical dishes from the Valle d'Aosta local cuisine are the potato flan (a dish which is typical for the Prealpine and Alpine regions of France), Valdostrana (soup made from vegetable broth, cabbage and Fontina cheese), chestnut soup, polenta (prepared with different kinds of game meat or only with butter), Carbonade (steak with wine), Valdostrana venison dish (venison with cream and juniper, flavored with black pepper and thyme).
Valle d'Aosta is an area in which the preparation of fondue has become a religion. Therefore, if you drop by this region, try Fontina cheese fondue.
The most popular desserts that you will be offered in Valle d'Aosta are the classic Mont Blanc cake with chestnuts, cocoa and cream, pie with a variety of local jams, "Aosta plates" (biscuits with almonds and hazelnuts). Among the local wines we can mention Pinot Gris, Muller Turgau and Chardonnay.
Emilia Romagna
Emilia Romagna is said to be the culinary capital of Italy and if you go to Bologna and taste the local cuisine, you will agree with this statement. Emilia Romagna's cuisine is rich and delicious and here you can taste the world-famous tagliatelle with Ragu sauce (bolognese sauce), ravioli Reggio Emilia, fried dumplings, lasagna all Ferrara, freshly baked home-made bread, tortellini, Bologna pork breast and others.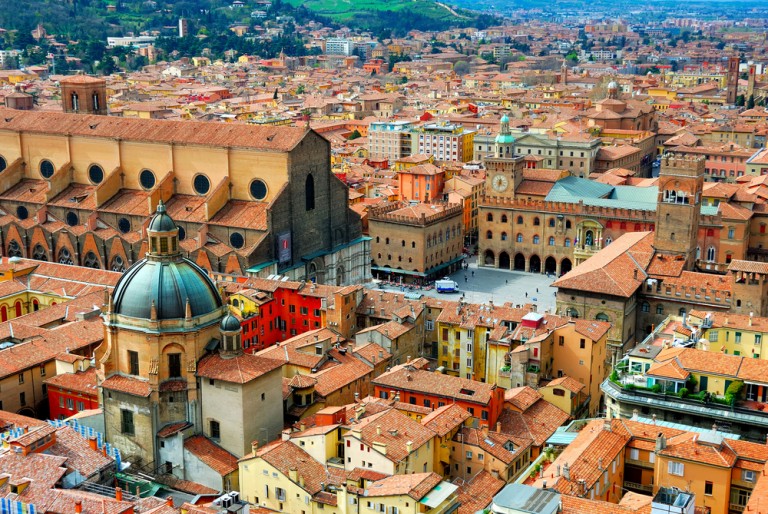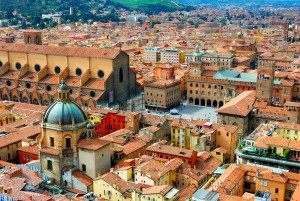 Typical desserts for the area are the Certosino cake or Pan Speziale, chestnut or green pancakes with Matcha tea, Mascarpone tart, Nutella and raspberries, Cartellate or Carteddate and others.
As for the wines produced here, we advise you to try the white wines Albana di Romana, Trebbiano di Romagna, Rignoletto, and from the red ones – Gutturnio DOC, Lambrusco Marani, Lambrusco di Sorbara.
Lombardy
The Italian local cuisine of Lombardy is extremely rich in a variety of scents and products used. Every province in the area can boast about dozens of typical only of this province recipes. The most typical dishes are certainly those from Valtellina and Oltrepò Pavese but the capital of Lombardy – Milan, surprises with varied and delicious cuisine.
Typical for Lombardy dishes are: risotto milanese (prepared with saffron which is added to the rice and gives the dish a unique flavor and aroma), milanese chop, Mantua pumpkin tarts (prepared with amaretto and apple sauce), Valtellina polenta (prepared with semolina and butter), Lodigiana liver (with prosciutto and dill), tripe with sage, Zuppa Pavece (with eggs and croutons) and others.
The Lombardy region has given the world desserts such as Panettone (a unique delicious sweet bread with candied oranges, lemon peel and raisins), tortina and almond cake with lemon peel.
It also produces the sparkling wines Franciacorta DOCG, Franciacorta and others.
Trentino – South Tyrol
Traditional regional cuisine in the Trentino region is influenced by Venetian, German and Slovenian cuisine, making it interesting, delicious and a bit unconventional.
Here, too, polenta is of special honor, but unlike other parts of Italy, Trentino's meal is made from wheat flour or buckwheat flour (black polenta). Other typical regional dishes are cianuncei (ravioli filled with jam), deer with potatoes and cranberry sauce, freshwater fish dishes such as trout, tench, eel, etc.
As for desserts, it is worth noting the buckwheat and almond pies, the jam omelettes, the various stuffed strudels and the fluffy doughnuts.
Trentino – South Tyrol, thanks to its morphology, is a land of fine vineyards, which produce red wines such as Merlot, Santa Maddalena, Lagrein, Cabernet, Pinot, marzamino. The white wines produced in the region are characterized by a slight fruity aroma and fine taste, and the most popular among them are mulo tygaru, silvan, terlainer, Kalterer DOC, teroldego, Casteller and Valdadige.
Piedmont
Piedmont region is located in the northwest area of Italy and is one of the most beautiful areas in which valleys, plains and hilly areas alternate. Barolo wine, white truffle from Alba, and varied types of cheese are the business card of the Piedmont cuisine.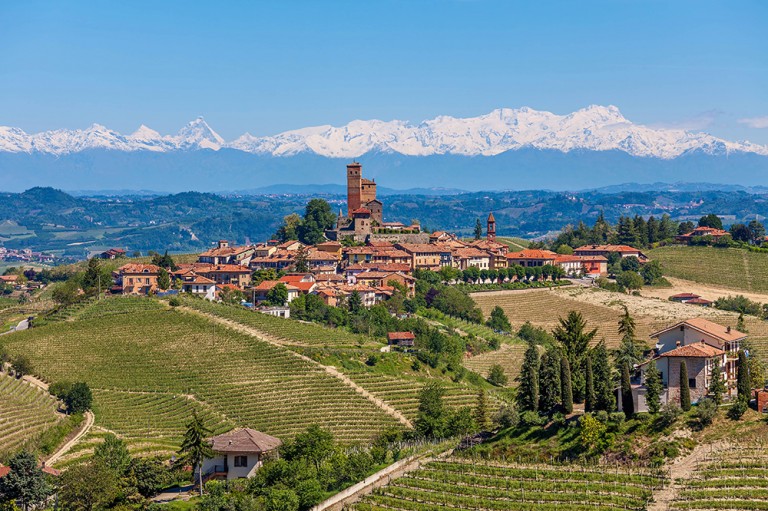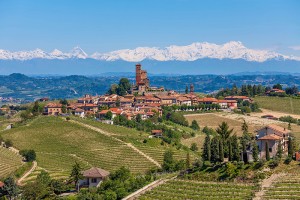 If you want to enjoy the unique dishes from the Piedmont region, we offer you to try the meat pie, stuffed liver, Piedmont eggs, Raviolo "del plin" (ravioli with cheese and spinach), tagliarini (Piedmont version of the tagliatelle), bollito misto (prepared with bovine head, tail, tongue and round boiled with hen and pork sausage).
If you love cheese and wine, the tasting place is exactly Piedmont. Here you can taste the famous cheese Gorgonzola, Fontina, Grana Padano, Castelmagno, Bra and others. Two of the best wines recognized worldwide – Barolo and Barbaresco – are produced on the territory of the region.
Tuscany
Tuscan cuisine is an example of healthy and delicious cuisine, as its dishes are rich in natural, delicious, fresh and beneficial ingredients. The most popular local dishes from the Tuscany region that you must try are:
* Florentine chop or T-Bone steak (the dish is prepared from a semiraw beef chop, sprinkled only with olive oil and large crystal salt);
* Tripe alla florentina – a very tasty dish which is served garnished with tomato sauce and parmesan cheese;
* Siena lentil soup;
* Pasta with peas;
* caciucco alla livornese (fish soup) and others.
The ice cream that is prepared in Florence is one of a kind – it is so irresistibly delicious. If you have to travel to Tuscany, besides the mandatory visit to the gelateria, you can also try other popular desserts like sweet rice cake, cantuccini, Christmas sweet focaccia.
Among the wines you should definitely try the famous Chianti, Vino Nobile di Montepulciano and Montecucco.
Umbria
Umbria's cuisine is characterized by simple, yet delicious dishes made from fresh produce and fresh spices. Undoubtedly, however, the star of Umbria's Italian local cuisine are truffles. Truffles are used to prepare a great deal of local dishes, the most popular among them is stranghozzi with black truffles. Other local specialties of Umbria are: umbricelli in Trasimeno sauce, wild pigeon "palomba", "carbonetti" (eel with black truffle).
Umbria has given the world one of the most popular pastries – the meringue (born in Perugia in 1922), panicocoli, tsariamola (Easter cake from Perugia), brustegnolo (sweet bread with dried fruit).
In Umbria, wines such as Sagrantino di Montefalco DOCG, Montefalco DOC, Torgiano Riserva DOCG, Torgiano DOC and others are produced.
Lazio
Lazio's regional cuisine does not offer special dishes but the food you can try here will surely appeal to you.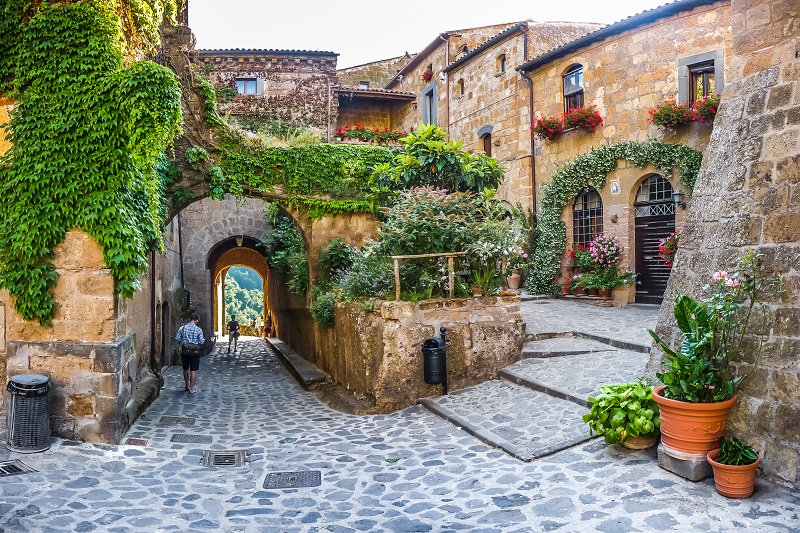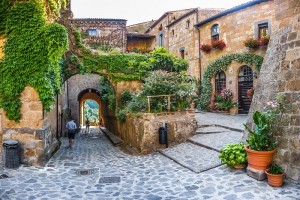 Typical dishes for the Lazio area are bucatini amatriciana from the province of Rieti (a dish made of bacon, pecorino, tomatoes and chili), gnocchi alla romana and rigatoni (typical for Rome's cuisine), spaghetti, suckling lamb (prepared with garlic, rosemary, white wine, anchovies and chili peppers).
The classic desserts of the Roman culinary tradition are maritozo (prepared with pine nuts and raisins and sprinkled with candied orange peel), bocconotti (small pastries with ricotta filling), Pangiallo (dessert prepared with walnuts, almonds, hazelnuts, pine nuts and honey).
Abruzzo
Bread and bakery products play an important role in Abruzzo's local Italian cuisine which offers a wide range of products such as corn bread, potato bread, panonta and others.
Spaghetti also occupy an important place in the culinary traditions of the area and here you can enjoy incredibly tasty spaghetti with rich sauces of various meats, tonnarelli, scrippelle and others.
Abruzzo can also boast about a wide variety of desserts such as bacconotti, ferratelle and torroni.
The local production of cheeses offers different varieties of pecorino, mozzarella and caciotta and among the wines, the red wine Montepulciano d'Abruzzo DOC is produced here.
Campania
The gourmet treats offered by the Campania region have become universal and loved not only all over Italy but also in the world. Campania is the birth place of pizza, tomato sauce pasta, pasta and ice cream.
Among the most popular local dishes prepared here, we can mention pasta with tomato sauce, Puttanesca spaghetti, mussels spaghetti, Neapolitan-style lasagna, cannelloni.
Desserts prepared in Campania should also not be ignored. Here you can taste sweet temptations like: baba, lemon delight, zeppole.
Calabria
The Calabria cuisine is characterized by its strong flavors and aromas. Despite the almost tropical temperatures in the summer, chili and red onions are among the main ingredients of the Calabrian cuisine.
Among the popular regional dishes of the area, we can mention the extremely spicy sausage Nduja, the tuna fish and swordfish dishes, Maccarruni cu'zugu ra Crapa and ru Porcu (paste products with pork or goat meat sauce).
The typical Calabrian dessert is Nzuddha (a hard biscuit with honey, liqueur and almonds).
Sardinia
The temperate and mild climate of Sardinia gives life to a simple yet real cuisine with strong, determined tastes. The dishes to try in Sardinia are gnocchi with sausage and tomato sauce, puligioni (macaroni stuffed with ricotta cheese, ravioli stuffed with ricotta and salad, linguini with lobster and classic sauce.
Among the desserts we recommend you to try the classic bianchittos (almond biscuits and lemon peel), corridoi (filled with jam, honey and almonds).
Sicily
Sicily has one of the most varied and interesting cuisines in Italy. Local dishes that you can try are rich in Mediterranean flavors, have light hints from Greek cuisine and have spicy flavors typical of the North African cuisine.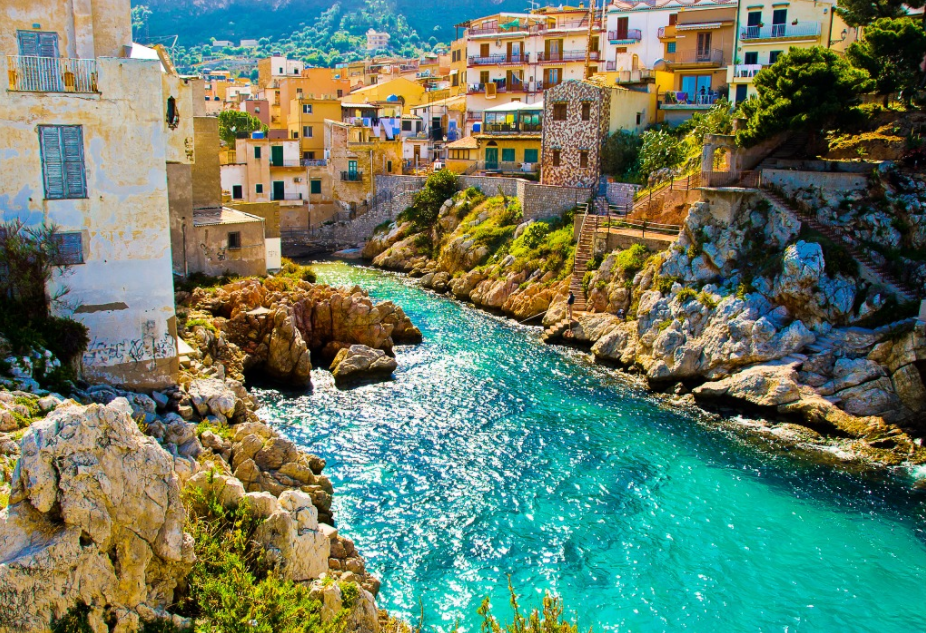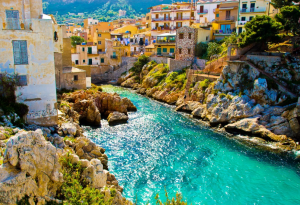 One of the most typical regional dishes of Sicily's Italian local cuisine is sardine pasta, grilled anchovies, tortiglioni alla siciliana, tuna couscous, ricotta ncaciati alla siciliana, and among the desserts that Sicilian cuisine offers the most popular ones are pan d'arancio (Sicilian cake), cannoli and cassata.