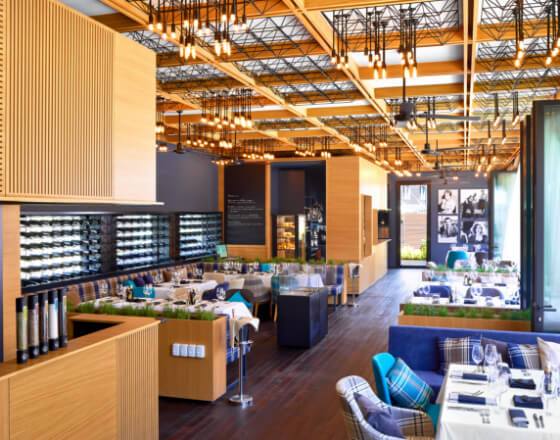 Restaurant Leonardo – the pearl of Bansko
Do you know what ristorante di lusso means?
That's how Italians define Leonardo – the luxury restaurant.
The modern design of the interior attracts the guests and once they relax on the elegant chairs and feel the predisposing atmosphere, they feel very comfortable.
The company of Adriano Celentano, Marcello Mastroianni and Monica Bellucci smiling by your side is extremely pleasant, isn't it?
The sunny windows one of the most modern Italian restaurants offer spectacular views all year round, and the warmth of the fireplace in the colder months brings a coziness that's hard to find elsewhere.
Of course, the main focus at Leonardo's is the exceptional dishes prepared according to original Italian recipes.
The culinary journey through Italy, that we invite you to is much more exciting because its authenticity is guaranteed by the real products and flavors, with which your favorite foods and drinks are prepared.
The delights at Leonardo Italian Restaurant are for the whole family, including the little ones.
Which kid would refuse homemade ice cream in rainbow colours or sorbet with a tantalizing taste!
Fun for the kids, enjoyment and delight for the parents – this is Leonardo!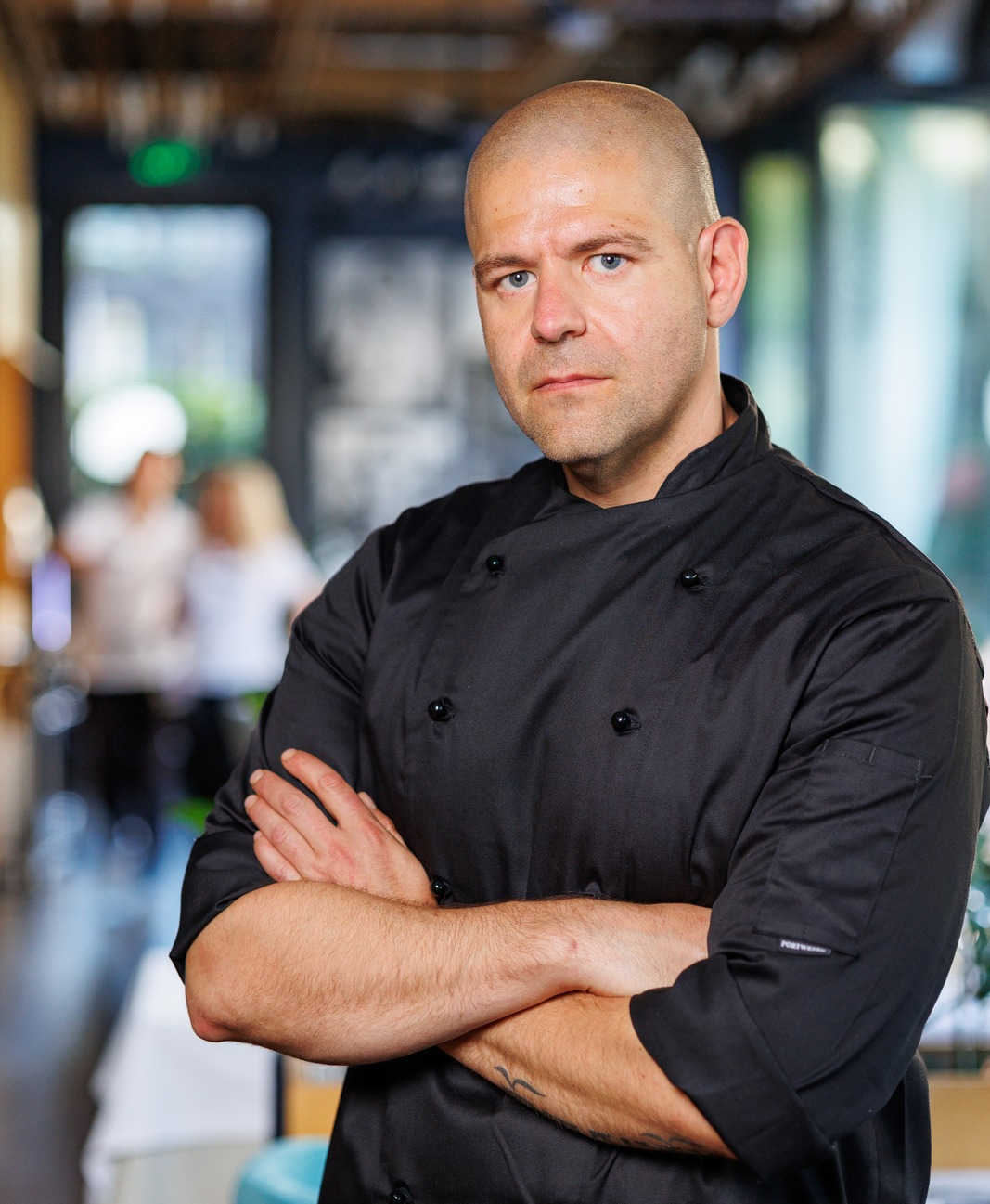 Leonardo's restaurant dishes
The cuisine of Leonardo's restaurant is really worth it!
Our chefs control the entire food preparation process – from ordering and delivering the products to the kitchen, through the strict technology of preparing the dishes to serving them at the table.
Compromises in any aspect of this process are completely unacceptable.
The dishes are prepared immediately after receiving the order, using fresh products and ingredients.
In this way, we guarantee that our specialties, with their excellent taste and aesthetic appearance, will bring pleasure to all the senses.
Everything we offer – from the fresh salads, soups and pastas to the Italian cheeses and charcuterie to the desserts – is subordinated to the concept of modern, stylish and delicious cuisine.
Every gesture, every element in the restaurant has been is thought out in advance.
We welcome our customers with freshly baked focaccia with olives and rosemary, because we know how important the first impression is.
The taste is leading in every dish and this is especially evident in one of Leonardo's most popular specialties – steak made from tender fresh Black Angus beef.
Depending on customer preference, the steaks can also be smoked using a JOSPER, a charcoal barbecue with an operating temperature of up to 350°C.
Quite naturally, many prefer the natural taste of meat garnished only with fresh spices.
To ensure the impeccable taste of the meat, our chefs use a special vacuum cooking technology known as sous vide.
Leonardo is one of the few restaurants in the country where you can also taste game meat cooked in a vacuum.
The unique taste of the meat is highlighted with freshly prepared sauces based on Marsala, an Italian liqueur wine, and smoked paprika. The result is a true symphony of delicate and spicy flavors.
Fresh herbs, such as rosemary, basil, oregano, thyme and sage, are a particular highlight, enticing the sense of smell with their freshness and enhancing the taste of the various dishes.
Italian pasta, in its most popular varieties, is always fresh and prepared on the spot.
At Leonardo our guests will find a respectable selection of sauces that guarantee an unforgettable gastronomic experience: Bolognese (an authentic Tuscan recipe featuring a fresh veal ragu with fresh sage and rosemary), Carbonara (based on an original Italian recipe with pancetta, parmesan and pecorino), Arrabbiata (a fresh and slightly spicy sauce based on peeled pink tomatoes and pepperoncino) and of course, Alle Vongole (made with white mussels and cherry tomatoes).
Lovers of gluten-free cuisine will be happy to learn that Leonardo's is the only place in Bansko and the region that offers gluten-free pizza and pasta.
The flour used for their preparation is made from tapioca and rice – products of verified organic origin.
On our menu you will find the classic Margarita and Quattro formaggi pizzas, Pepperone made with fresh chili and spicy salami ventricina, as well as a traditional Italian pizza with prosciutto and porcini mushrooms.
What all the pizzas have in common is the thin and crispy crust – a trademark of authentic Italian pizzas.
The base of all the pizzas is a tomato sauce made on the spot according to a secret recipe, mozzarella and fresh herbs – basil and oregano.
We can also tempt you with three types of fresh wild fish – sea bass, sea bream and fagri, caught and delivered from Greece on every three days.
The fish can be prepared using different techniques, the goal being to keep it tender and juicy.
One of the most preferred ways is to cover it with sea salt and bake it until done.
The presentation is also impressive – our experienced chefs flambé the fish in front of the customer, then fillet it on the spot.
If you prefer your fish baked in the oven, we'll serve it with a citrus sauce that enhances its natural aroma and gives it a slight exotic tropical flavor.
Of course, every fine meal requires an impressive finish. Chocolate surprise is Leonardo's top specialty.
This dessert is a true culinary adventure – from the spectacular way it is served to the irresistible taste that invites you to want more and more.
What makes it so special?
The customer is served a large plate in which is placed a sphere of white chocolate topped with fresh strawberries and blueberries.
The sphere is filled with hot chocolate, which melts the top layer and reveals its delicious core – a chocolate brownie with hazelnut and aromatic vanilla ice cream.
Although we have revealed part of the surprise, we advise you not to miss this amazing experience!
Leonardo also tempts its guests with other delicious desserts: various types of homemade ice cream and aromatic fruit sorbets.
If you are looking for a place for a special occasion or a romantic date, if good cuisine is the key to having a good time or if you just want to truly enjoy life – Leonardo Italian restaurant in Bansko is the right choice.
You are always welcome!