AMONG THE BEST RESTAURANTS IN BANSKO – LEONARDO
REAL ITALIAN CUISINE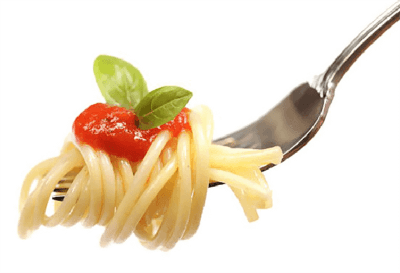 Do you like the delicious Italian cuisine?
Leonardo is one of the best Italian restaurants in the region!
We serve genuine Italian cuisine, made in the kitchen of our modern, yet cozy restaurant Leonardo. The place is luxurious and full of light, with a hint of lavender that you can feel in the air and the serenity of our Aqua Complex. Whether you prefer classic Italian dishes or Mediterranean delicacies – you can't go wrong with Leonardo! Indulge your senses and feel the luxury of the Mediterranean.
Satisfaction guarantee! Come to Leonardo!
Reservation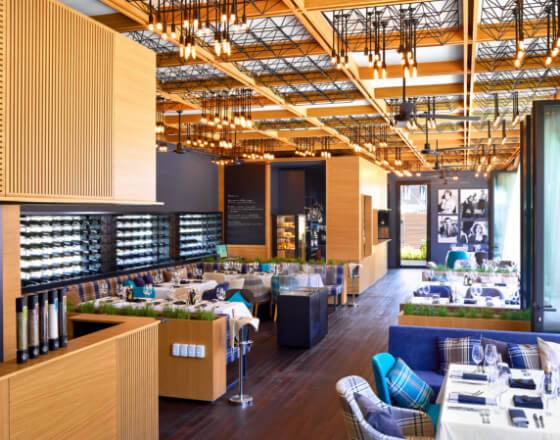 Modern, filled with light, comfort and luxury
Modern, filled with light, comfort and luxury, and with a gentle fragrance of lavender in the air, restaurant Leonardo gives a complete delight to all your senses, combined with a feel for a Mediterranean luxury.
Comfortable tables and chairs and carefully selected interior is complemented by views to the beautiful outdoor swimming pools, and a cozy fireplace for cold winters.
It's right here where you will truly experience the culinary pleasure of some fine cuisine and authentic Italian dishes. Restaurant "Leonardo" offers only original Italian recipes made out of fresh ingredients of the top quality.
And let's not forget about the kids – there's nothing more precious to them than a big ice cream with all kinds of toppings all over it.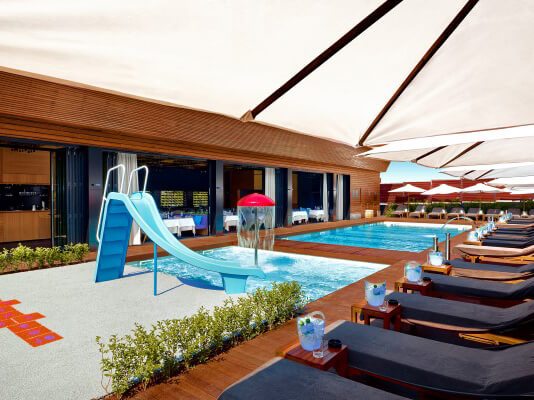 Restaurant 'Leonardo' is part of the aqua complex in Aparthotel Lucky Bansko
Aqua complex "Leonardo" has two outdoor swimming pools, one of them is designed for children up to 6 years old and has a water slide. The water is heated constantly. A lifeguard is on duty at all times
The aqua complex is situated in Bansko, right next to Apart Hotel Lucky Bansko 5*****.
The aqua complex is an inseparable part of the Italian restaurant "Leonardo".
The sound system is professional, so you can hear the music even under the water.
You can order delicious cocktails, chilled wine and food that is suitable to eat on the sun bed.
Video tour in Italian restaurant and aqua complex "Leonardo"
Enjoy the cozy interior, the greenery and the modern vision
Reviews
Amazing service and food!
We stayed at lucky Bankso Hotel and Leonardo's is directly across the road. We dined there twice in 4 days. The food was amazing. So many options. So delicious and very reasonably priced. That service was impeccable and faultless. We were served by Ivan, he was superb. Great place!!!!!
---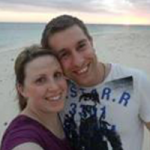 Restaurant
First class food, ambiance, service, cleanliness and value for money. Very varied menu and specials board, great cocktails and wine list. All in all a welcome newcomer with an alternative flavour to the old tastes of Bansko.
---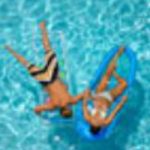 A Pleasant Dinner Menu!
You have a very pleasant dinner menu in a lovely environment! So romantic!
---
Amazing dinner, thank you!
We had an amazing family dinner and we enjoyed the show cooking a lot! The kids loved it and want to see it again!
---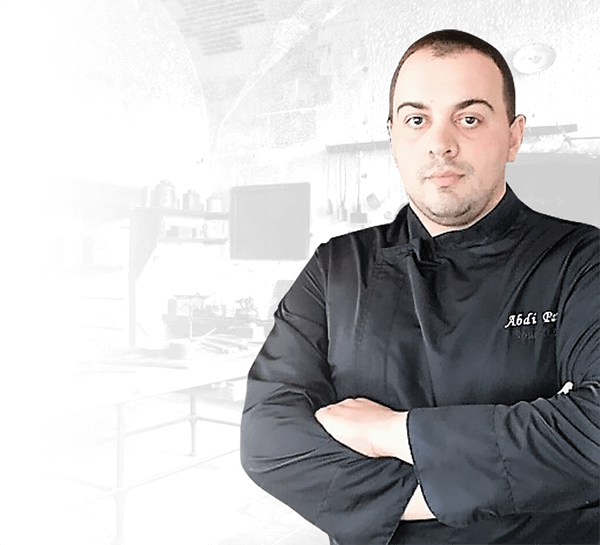 Chef Abdy – creative spirit and refinement for every dish!
His career goes through reputable restaurants in Bulgaria and Greece. Italian and Mediterranean cuisine are his hobby and passion, and he puts in it skills more than 10 years.
The Culinary style of Chief Abdi would surprise you pleasantly with original combinations of flavors and tastes. Creativity spirit and elegance which are the trademark of every dish prepared by Chief Abdi bring true delight for each guest of Leonardo restaurant in town of Bansko.
From our blog
learn something new