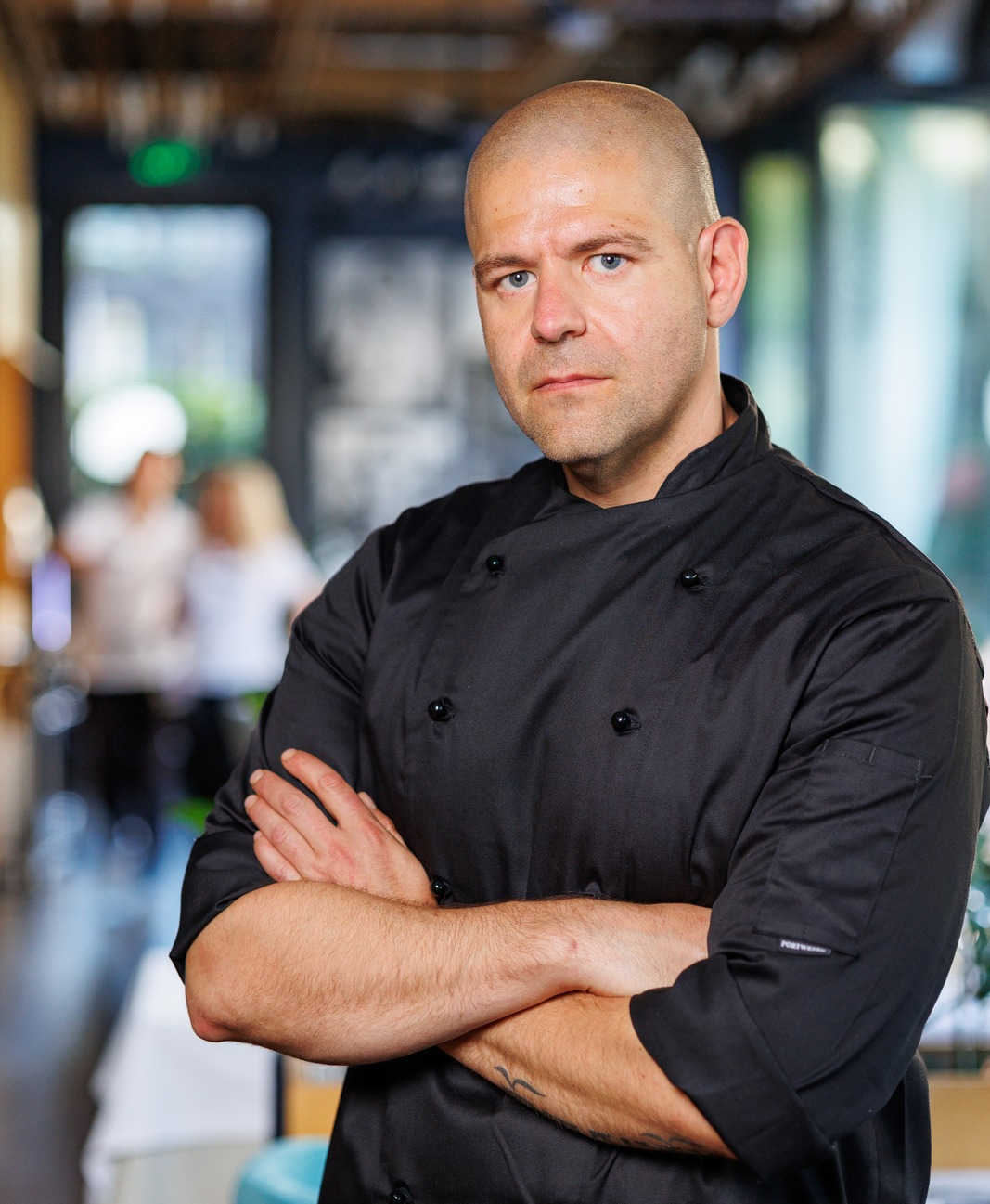 Meet your host:
head chef Chef Plamen Rafailov!
Chef Plamen Rafailov is the head chef and the driving force behind the culinary experience offered at the Leonardo Italian Restaurant in Bansko.
His creative interpretations of evergreen Mediterranean classics are characterized by subtle flavors, delicate textures, and utter sophistication. By transforming a set of products into a true work of culinary art, he takes our restaurant guests on a classy gastronomic journey to the Mediterranean. And he does it with attention to detail and thought for all the senses!
Experience
Chef Rafailov has over 15 years of experience in the culinary world. He began his career in one of the finest five-star hotels on the Bulgarian Black Sea coast, where he progressed all the way up to a head chef.
Over the years, Chef Rafailov has taken care of the guests' culinary experience in various luxury hotels in Bulgaria, as well as in several first-class a la carte restaurants in Bulgarian seaside resorts.
He has been with the Leonardo restaurant team for five years, spending that time as sous-chef – the second in command in the kitchen. As of the summer of 2022, Chef Rafailov reveals his previously accumulated experience, creativity, and talent as a head chef at Leonardo.
With a taste of Italy
Chef Rafailov's professional path goes directly through the source of the Italian culinary school. For many years he was a sous-chef to one of the most outstanding Italian chefs in Bulgaria – Giovanni Porcu.
In this collaboration, Chef Rafailov had the opportunity to meet and cook side by side with world-renowned chefs, including Michelin star holders. This invaluable experience gives him the knowledge, skills, courage, and creativity to combine tradition and innovation – so that the result on the plate will surpass all your expectations!
Enjoy the talent of our chef in an atmosphere of modern classics and elegant comfort – with a quick and easy online rbooking through our website.