Campaign is one of the most colorful regions of Italy, also known for its exotic cuisine . This is the soft breakfast snack , today's young people would say. All over Naples, almost every corner you can eat grilled, fried, grilled. And everything is prepared by hand, right on the sidewalk. Seasonal vegetables and fruits are affordable for everyone at a cheap price.
Whatever the case may be, the dish Campania is famous for is Italian pizza . Fans will immediately think of Margarita pizza , which has become a kind of symbol of this exotic region . The story of the visit of Queen Margarita Savoy to Naples is known , which was marked by an Italian flag fluttering throughout the city.
The chefs decided to make pizza in her honor, too – with the three colors of her native flag. Decorated traditional pizza with red tomatoes, white mozzarella and green basil . Thus was born the famous pizza, named after the proud queen, and already known all over the world. Another unknown master has decided to fold the bread delicacy in two, and so the closed pizza calzone frito with tomato, pepper, ricotta and naturally – mozzarella filling was born .
You will know the true Neapolitan pizza on the thin crust. If you also feel the unique taste of buffalo mozzarella, you will be sure to hit the target. Because from the 12th c. ever since the first buffaloes were brought to Italy, their cultivation was concentrated mainly in Salerno and Caserta , the provinces of Campania.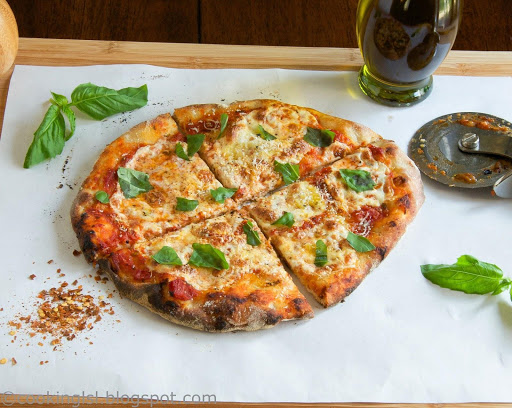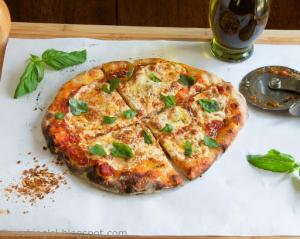 And what exactly does mozzarella mean?
From the verb mozzare , which is pronounced mozza in the Neapolitan dialect . Today the Neapolitan mozzarella, which we here in Bulgaria like to eat salad and cooked , has the status of a protected geographical concept. Accordingly, since 1996 this type of cheese can only be produced in this area. The mozzarella must be kept out of the cold , so if the air is below 20 degrees, soak it in warm water before opening the package, local culinary experts advise.
Caprese bruschetta is the easiest dish to cook with mozzarella, tomatoes, basil and olive oil. Don't forget oregano too! This will give you the perfect wine bar.
However, if you think that you can only find mozzarella cheese in Campania, you are deeply mistaken. Here you want the cheeses – quiche, provolone, squash, etc. will satisfy even the most discerning tastes.
We also got to the wine
A campaign will impress you with several types of this drink that you will particularly like:
Greek wine

brought centuries ago from

ancient Hellas
alianico

wine with high quality

white wine of the grape 

phalanx
These miraculous elixirs go mostly in the summer, in combination with fish and pasta .
Have you heard of the tears of Jesus Christ and Vesuvius?
It is a grape variety grown at the foot of the volcano of the same name in the Naples area. It is said that when the Lord God wept , disgusted with human sins, prompted by the Devil, his tears turned into large and delicious bunches.
Among them was the Greco variety , which was also declared protected . It is believed to be the oldest wine type in Campania .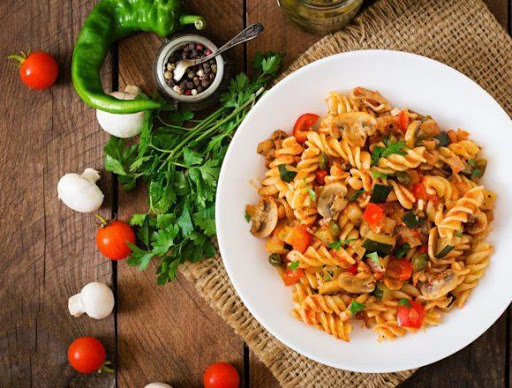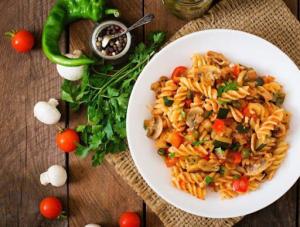 Can you visit Italy and not try the Italian pasta?
This is even more true of Campaign . The emblem of this region is home-made fusilli chilentans mixed with wheat, water and olive oil. If you add any flavorful meat or cheese sauce to them, they will seem magical.
The campaign is also known for its fish dishes
Mediterranean cuisine is very present at the local table. And there is nothing else to do when it is located by the sea. The most popular appetizer here is fresh seafood . You can order them fried even on the street. However, it should not surprise you to find them in soup, cooked or in different types of pasta.
Have you tried mussel beans?
Here in Campania, he is called  Fajoli . Unlike Venice, where, if you remember, eating bean paste, here the pork is replaced with mussels.
An octopus with tomatoes and hot peppers , called a semi-aphagot , dried cod , also prepared with tomatoes, capers, raisins, garlic and cedar nuts , are also good choices for traditional Campania dishes.
Be sure to try the squid in assortment , also called Sorrento . They are usually filled with parmesan and mozzarella, so they are very tasty.
Meat is also present in Italian cuisine
If you think that Campanas only focus on pasta and fish , and avoid meat, you will definitely be mistaken . They appreciate all the delicious qualities of well-prepared food. The most popular Italian dishes with meat are, for example, veal briocheli , cooked with tomato sauce and garnish paste.
From the trivial pork to the exotic stew with peas and lemon , as well as the rabbit bun, recipes from local cuisine have been tried and tested.
And where did the chicken stay – here it is, of course, but it arrived in Naples along with other French culinary traditions. They call it sartý . Its vegetarian version comes with carrots, zucchini and eggplant.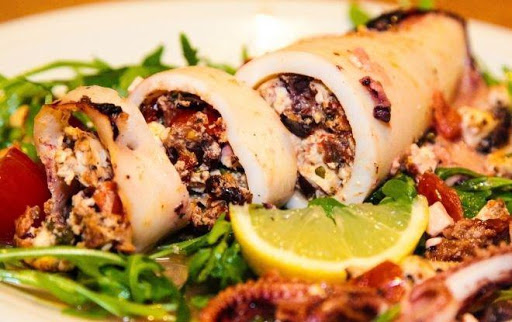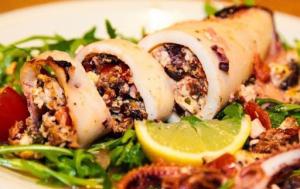 Here we came to the vegetables
They roam the Campanian lands like crazy, as some local peasant would say. Their taste is intense and unique because of the fertile soil, almost constantly flooded by volcanoes, which continue to operate in the area.
Campaign hosts' favorite vegetable dish is eggplant marinated with butter . They are prepared and canned for the winter. They are eaten straight from the jars and also as a basis for other types of mange. In the same way, eggplants can be replaced with zucchini.
Typical of the Campaign is the eggplant, eggplant, parmesan and tomato sauce seasoned with basil . It resembled our mouse-mash , but with eggplants instead of peppers. Campania and Sicily are still arguing for this delicious dish .
The fruits
It is said that the most delicious apricots sprout along the ridges of Vesuvius and the fields of Celé . Remarkably fresh and fragrant are the berries from the Neapolitan region, as well as the famous Anurche – apples from Afragola . Sorrento as a province is famous for its giant walnuts. There are many hazel plantations near Avellino and near Benevento . All these products, on the one hand, are a powerful incentive for trade, on the other – they bring their own flavor to the local cuisine.
Amalfi growers produce their own variety of large lemons . In the distant past, this city was an independent republic trading goods from the Middle East. Lemons appeared in Italy this time, but they were small and tasteless from the beginning. Gradually, Italian agronomists tried a cross with oranges . The nostrato variety appeared , whose immediate successor is today's local Sfuzato variety .
It produces the popular lemongrass . This delicate lemon syrup began to boil as early as the late 19th century from the bark of semi-ripe lemons grown near the Bay of Naples and nearby islands. Instead of the lemongrass, some prefer the lemongrass cream , from which they become very delicate and delicious sweets.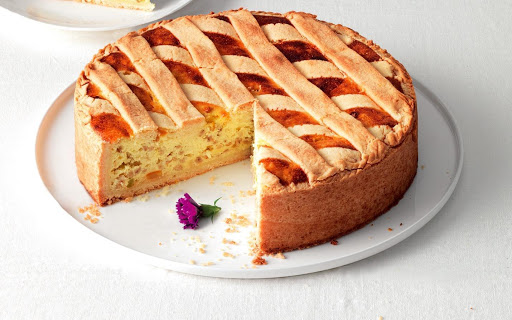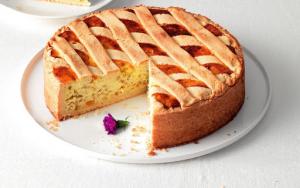 Campaign Desserts
Different types of Italian desserts are mostly made from dough. When it comes to desserts, here in Campania they particularly honor the Roma grandmother . From the emphasis on the word it can be understood that it comes from the French recipe too. The dough of this pastry is soaked with lemongrass, rum or some other liqueur . Served in small bites ( 5-7 cm in diameter ) or as a large classic cake, topped with cream or chocolate. 
Pastor Napoletana is another sweet temptation that belongs to pasta, which is worth a visit to Campania. This taste is associated with the Easter holidays and is a pie filled with candied fruits, wheat and ricotta. One of the most notorious scatterers,   which is made from a  sheet of pastry with chocolate filling.