Traditional Italian cuisine is abundant in variety and is loved worldwide but definitely the deserts are the top product of Italian culinary talent.
The most popular Italian deserts you definitely need to try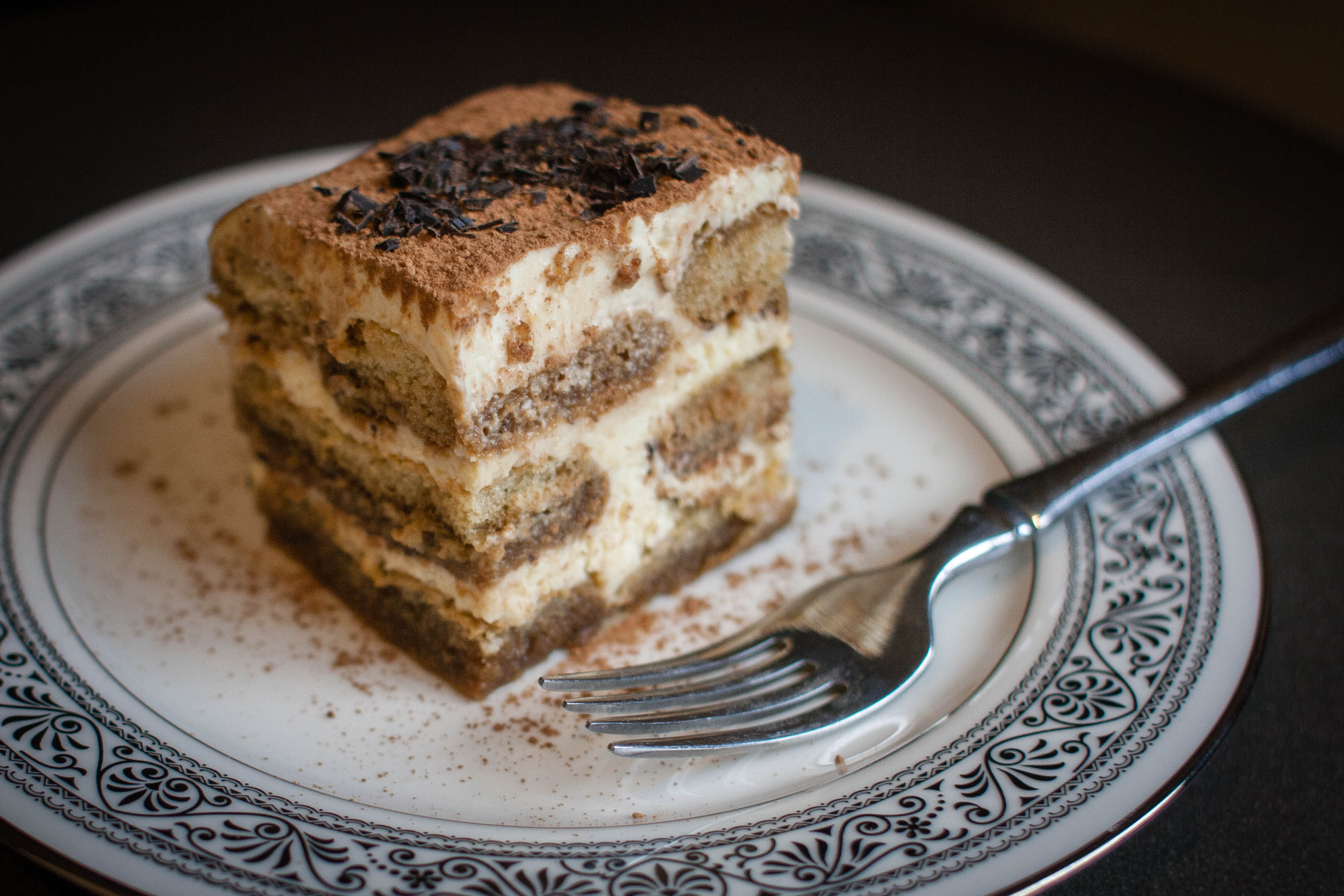 Tiramisu
There are various legends about how this exquisite Italian desert was created. Its name means "lift me up".
According to the most romantic story, tiramisu was prepared for the first time in the town of Siena in the 17th century with the motif of the visit of Cosimo III de Medici (duke of Toscana) who was a famous desert lover. Local confectioners decided to prepare a cake called "Suppa del Duca" to surprise him. The duke liked the cake so much that he brought the recipe to Florence – Treviso where local confectioners improved and popularized this desert.
According to another version (and not so romantic one) of the origin and the appearance of the classical Italian desert, tiramisu was offered for the first time in 1970 in the restaurant Alle Beccherie in Treviso.
In the late 60s of the 20th century the Italian actor, director and restaurant owner Giuseppe Maffioli published the book "Treviso Cuisine" where he described a Venetian traditional desert of egg cream, beaten cream and biscuits (baicoli). Confectioners liked the combination of tastes and started experimenting until finding the actual culinary temptation called tiramisu.
Tiramisu has spread all over the world but there are few places outside Italy where you can try it in its original traditional recipe. One of the places where true traditional tiramisu can be tried is a restaurant in the town of Bansko.
Traditional tiramisu recipe:
Ingredients:
Mascarpone – 500 g
Ladyfingers (Savoiardi) – 300 g
Sugar – 150 g
Fresh yolks – 6 pieces
Marsala wine – 4 tablespoons
Strong espresso – 1/4 cup
Bitter cocoa powder
Preparation:
Yolks are mixed with sugar until they become brighter. When you have beaten them well, add mascarpone and Marsala wine and mix it until becoming a homogenous mass. Cool the coffee and dip the ladyfingers inside.
Put the ladyfingers in a rectangular baking tray (after dipping them in coffee on both sides) until covering the whole bottom. Cover them with a layer of cream and repeat until you are out of ingredients. The upper layer of the desert should be cream. Cool in a refrigerator for several hours and cover lavishly with cocoa powder.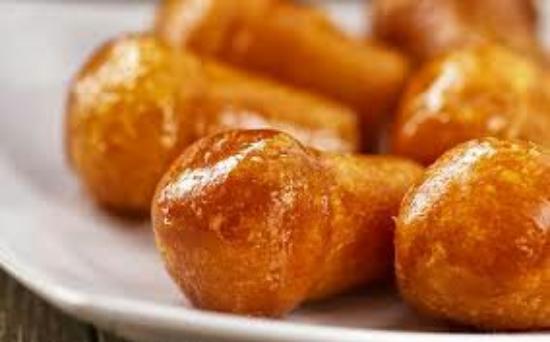 Babà
Babà is a desert from Naples with an unusual and very curious history. Although nowadays Babà is integrated into traditional Italian cuisine, it doesn't come from Italy actually but from… Poland, instead.
According to the legend, this tasty desert was created thanks to the Polish king Stanislav Leszczyński in the early 18th century. Rumours say that many days in a row the cooks prepared the same very dry traditional Polish desert for the king. After having it for diner again and again for quite a while, king Stanislav got angry and threw it at his servant. However, he missed him and the cake ended hitting the bottle of rum which spilled all over it and soaked it. The aroma of the cake with rum was so nice that the king tried the desert again and… loved it. It was called Ali Babà to honour the character of One Thousand and One Nights tale collection since the king used to read Arab tales and loved them.
Years later the king was dethroned and had to flee to France to join his cousin Louis XV. That is how Stanislav brought the recipe for his favourite cake to France. With the passing of time the French confectioners improved it and shortened its name leaving it Babà. The cake becomes famous in Naples thanks to some French confectioners who moved to the Boot to work for high-standing Neapolitans.
The cake is not very famous in Bulgaria but nevertheless if you want to try the original taste you can do it in a restaurant in Bansko that offers traditional Italian cuisine, aromatic Italian wines, as well as this Neapolitan desert named weirdly Babà.
Recipe:
Ingredients for the dough:
Flour – 250 g
A package of butter (125 g)
Milk – 40 ml
Yeast – 12 g
Sugar – 25 g
A dash of salt, one vanilla package, lemon peel
3 yolks
Ingredients for the syrup:
600 ml of water
400 g of sugar
150 – 200 ml of rum
Preparation:
Dissolve the yeast in a small amount of water. Add half of the flour and leave the mixture to rise. About 20 minutes later add the resting ingredients and stir until the dough becomes elastic. Cover the ready dough with a cloth and leave it to slacken and rise for about 20-30 minutes.
Make small balls of the dough and put them in flan cups (or other moulds). Do not fill the moulds to the top because the dough will rise further. Bake the desert at 170º for approximately 20 minutes.
When the "cakes" are ready take them out of the moulds, leave them to cool off and put them into syrup for about a minute.
The "mushrooms" might be garnished with mascarpone cream, pasticcera cream, ice-cream, chocolate or be covered with jam or marmalade.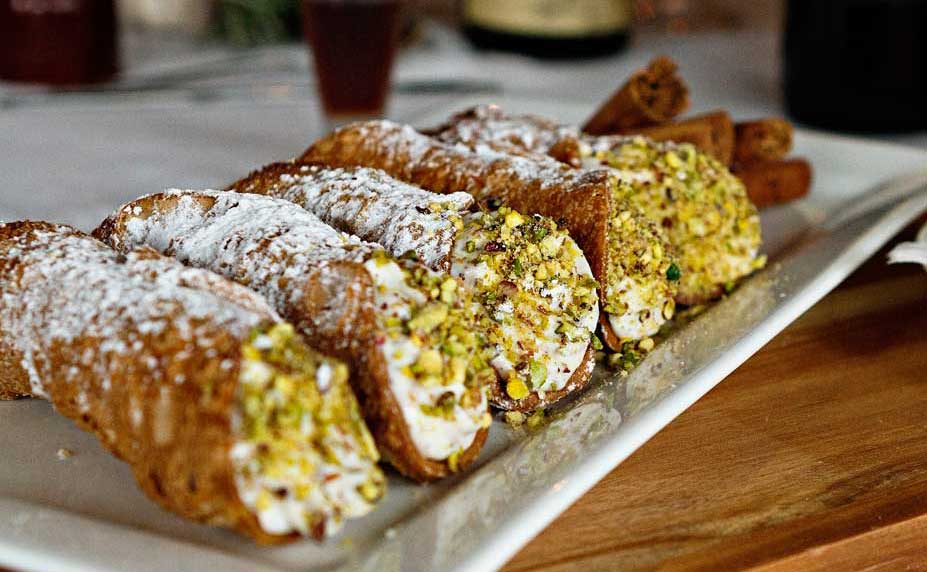 Sicilian cannoli
According to one of the legends, cannoli were prepared for the first time in Caltanissetta – a town with a very strong Arab influence at the time. The legend says that there were Saracens who had harems in the town. Cannoli were offered for the first time to a man by his concubines in a harem called "The Castle of Women". Back then the desert was just a cake of bananas, ricotta cheese and honey.
However, another legend says that there was a convent close to the town of Caltanissetta and the nuns there prepared the tasty waffle sheets and filled them with the tasty cream for the first time. Nuns used to prepare this pastry for the traditional annual carnival of the town.
Nobody knows the true origin and history of Sicilian cannoli but the fact is that today they still are one of the most popular and delicious Italian deserts.
Recipe:
Ingredients
Flour – 250 g
Sugar – 30 g
Italian Marsala wine – 30ml
Cinnamon – one teaspoon
Instant coffee – one teaspoon
Natural bitter cocoa – 5 – 10 g
Apple vinegar – 10ml
1 egg
A dash of salt, frying oil
Lard – 40 g
Filling
Ricotta cheese – 750 g
Sugar powder – 300 g
Dark chocolate – 75 g
Garnishing
Maraschino cherries
Sugar powder
Preparation:
Mix all the ingredients and prepare dough. When it's ready put it in the fridge for a couple of hours so that it cools off completely.
When the dough is cool, cut small balls of it and wrap them around cannoli pipes to fry them. After frying, remove the pipes carefully while cannoli are still hot.
Beat the ricotta cheese (after straining it off well) with sugar powder and dark chocolate (after melting it). Cannoli are to be filled with the mixture. Garnish the desert with a maraschino cherries on each end and cover thoroughly with sugar powder.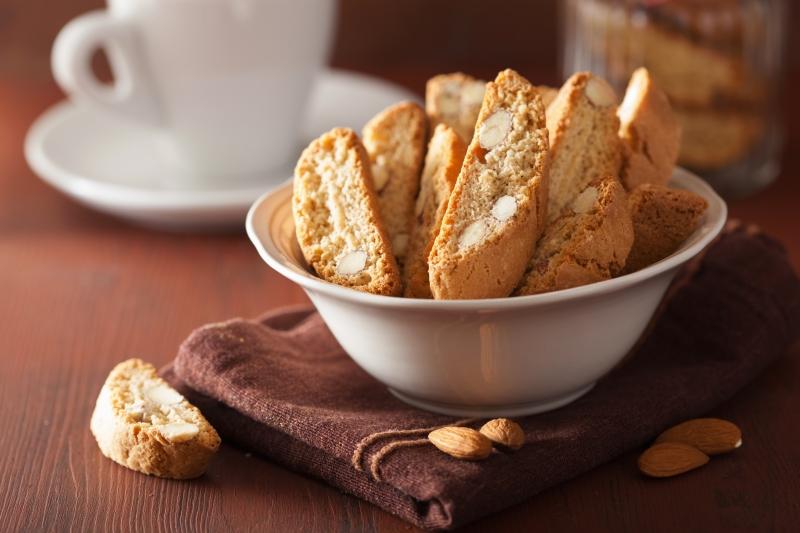 Cantuccini
Have you ever been to Italy? If you have, you have probably heard the story about the "holly wine and the cantuccini". You haven't? Then…
Cantucci and Vin Santo go together. It is a pity to eat cantuccini without a glass of the best Italian wine from Toscana region – Vin Santo.
Like all the deserts, legends and myths tell the history of cantuccini.
Some culinary historians tend to believe that cantuccini were prepared in the remoted past, in Ancient Rome. There are some written proofs that almond sweets with honey frosting and spices were served at big celebrations in Ancient Rome.
No one knows if this is true or not. However, it is known that this apparently simple biscuit became popular worldwide thanks to Toscana confectioner Antonio Mattei's bakery.
In 1858 Antonio founded his bakery in Prato and started offering almond biscuits. In 1867 cantuccini were presented at the Paris World Exhibition and received a prestigious prize.
Antonio Mattei's bakery is still open in Prato and is a must for tourists to visit.
In the beginning we mentioned that cantuccini have to be accompanied with a glass of Vin Santo so if you go to the Bansko restaurant that offers traditional Italian cuisine, you have to try both of these temptations coming from Italy. Believe us, you won't regret it.
Recipe:
Sugar – 200 g
Flour – 250 g
Almonds – 100 g
2 eggs
A package of vanilla
A package of yeast
Mix all products and prepare homogeneous dough (almonds should be chopped instead of being finely ground).
Split the dough in two parts and roll out as if you were preparing baguettes. Bake about 30 minutes at 180º. When ready, cut in pieces of 1.5 in each (about 3 cm). Bake the pieces again for a couple of minutes in a frying pan.
Cantuccini are even better if you leave them for three days and try them afterwards.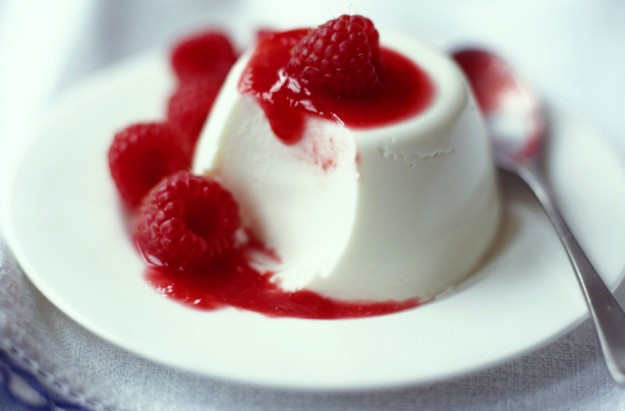 Panna cotta
Panna cotta is one of the most delicious and easy to prepare traditional Italian deserts. It is a type of pudding indeed but unlike English or Bavarian pudding, panna cotta is light and airy.
There are several legends about panna cotta's origin. According to one of them, the exquisite cream was brought to Piedmont by a Hungarian lady who was born in Langhe. However, another version says that the desert origins from Sicily where confectioners prepared sweets of jelly, milk and farina under the influence of Arab cuisine.
Classical Italian panna cotta recipe:
Ingredients:
Gelatine – 3 leafs
Sugar – 40 g
Cream – 400 ml
Milk – 100 ml
Vanilla
100 ml of water for dissolving gelatine
Preparation:
Dissolve gelatine in water for 5 minutes. Meanwhile mix the resting ingredients and heat the mixture on the hob. Stir it at short intervals. When it boils up take it away from fire and add gelatine to the cream. Put the pan with the cream to cool off completely in a utensil with water and ice. After that put in small bowls or moulds and put them in the fridge to cool off. Take out of the mould and put in a plate before serving. Then garnish according to your preference.