Italian cuisine is not accidentally among the most popular. It is difficult to find a big city in the world without a restaurant serving Italian dishes.
And this is true even for Asian and Middle Eastern countries, which have a specific local culinary tradition. This may be due in part to the universal appeal of the two leading dishes of Italian cuisine – pizza and pasta.
However, Italian cuisine is much more than these two undoubtedly delicious foods. In fact, it is as rich in history and traditions as the country itself.
The advantage of Italy is that it is considered an affordable tourist destination worldwide both in terms of location and transport links, as well as in terms of prices. Contrary to popular belief, tourists are sometimes surprised by restaurant bills, and some bites are not in everyone's pocket.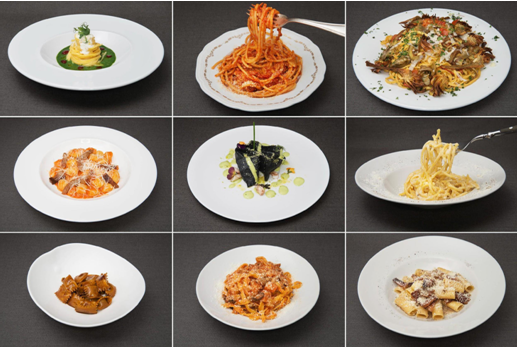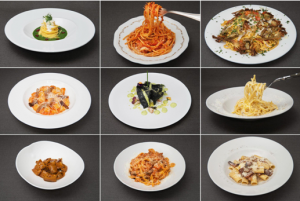 Which dishes are the most expensive and why?
Most traditional Italian dishes have ingredients according to the season and geographical location. As the traditions in different regions of the country are very different, each region and even city has its own local culinary pride. Some national dishes in different places are creatively complemented from local chefs.
Among the distinctive qualities of Italian dishes is the use of easily accessible, quality and fresh ingredients and the simplicity of their preparation. Therefore, the expectations are that the prices in the restaurants are not very high. Maybe that's why many tourists are confused.
Extremely often in social networks and tourist blogs is commented the fact that the dishes in Italian restaurants are inflated and are definitely not available to every visitor. It's even about the most classic Italian foods like pasta or pizza. However, the Italians have a comment on the matter. Yes, the products are not so expensive in the shops, but the locals appreciate the work of their people and preserving the authenticity of their cuisine.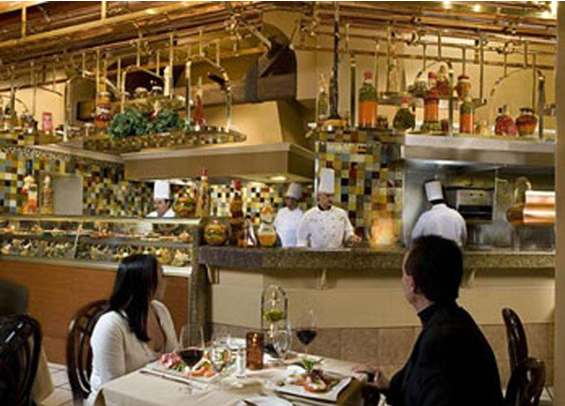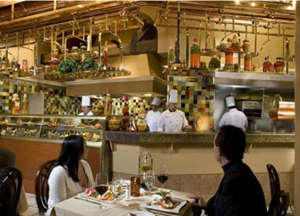 In Italy cooking is not just a job you have to do to eat fast. For the people of Botusha the food is sacred and you should give it enough time to prepare and consume it afterwards with pleasure and shared with friends.
For Italians, food must be felt with all the senses and that is why they say: "Cooking is a matter of love and time. The more time and love, the better the dishes. "
And let's not forget that, after all, Italy is a country that is mainly supported by tourism. Every year over 50 million tourists visit Italy  and enjoy Italian wine and dishes. So, customers are generally not missing any prices.
Where are the prices the highest?
Culinary tourism in Italy is a growing sector It is a well-known fact that Italians have been preparing some of the best food in the world for centuries. But it's one thing to offer great food, it's another to make it available to guests of the country.
For many years it has not been easy to plan your entire Italian holiday on the topic of culinary tourism. With modern media, this is no longer a problem. Fortunately, nowadays in all over Italy product manufacturers and restaurant owners are trying to introduce more and more tourists to their world-class culinary creations.
The culinary industry in Italy offers everything like food and all kinds of food – for busy tourists on the streets, for a break between sightseeing tours, for connoisseurs who come for culinary tourism, to taste the unique Italian cuisine.
Of course, Italians are proud of traditional Italian food. Therefore, among all the types of specialties offered on the colorful tourist flow, the emphasis is on the local Italian cuisine.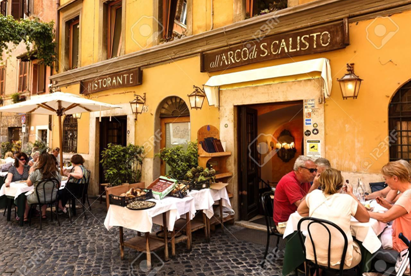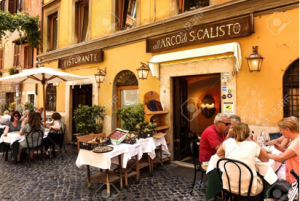 In Italy there are special restaurants where traditional Italian food is served. They take into account the different social groups of tourists – with their abilities and especially with their habits and tastes. These specialized restaurants are of three types:
The osteria are similar to small pubs. They come from the old inns – the oldest "licensed" osteria in Italy is from the 14th century. At the time, these establishments had a very important social role as a gathering place.
Many wines were served, the food was less modern and rooms were offered. The word itself comes from a Latin term meaning "guest" – a guest house.
Nowadays, the osteria offer a pleasant and cordial atmosphere, several types of home-cooked meals, and some even have rooms for overnight stays. There you can experience the unique Italian taste at much more affordable prices.
The trattoria is similar to the osteria. The origin is the same, but of a higher class. Here the food and wine are always in larger quantities, the menu is more varied. The atmosphere is close to home.
And of course, we come to the Italian ones restaurants. There the choice is extremely large. They offer a different atmosphere and atmosphere, as well as extremely rich and already much more modern variations of  traditional Italian cuisine.
There is no lack of luxury places for connoisseurs of gourmet cuisine. In some restaurants the prices are higher because of the location in the historical centers of the cities or even because of the view.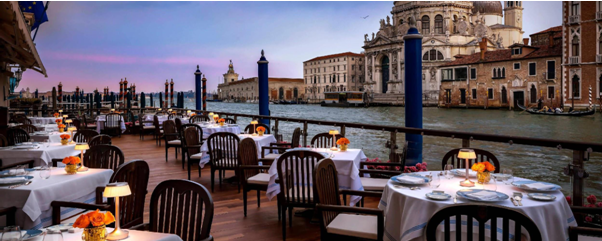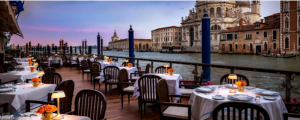 The most expensive pizzas in the world
As you know, for most of us people who didn't grow up on Botusha, Italian food is mostly spaghetti, pizza and lasagna, and the ingredients we can think of and associate with this cuisine are olive oil, garlic and tomatoes. But obviously we still have a lot to learn on the subject of Italian culinary masterpieces.
An interesting but not unexpected fact is that Italy offers the most expensive pizza in the world. It was created by Renato Viola in Salerno, a coastal town in southern Italy, and is called Louis XIII.
This is a pizza for two with a diameter of only a modest 20 centimeters, but its price is not at all modest. This culinary marvel costs $ 12,000. The dough is made from organic Arabic flour, sprinkled with pink salt from the Murray River and cooked for 72 hours, giving it time to rest before baking.
The other products are as much as you would expect with three rare species of caviar – Oscietra Royal Prestige, Kaspia Oscietra Royal Classic from the Iranian coast and Kaspia Beluga – Norwegian lobster. For luxury, there are 7 types of cheese.
Pizza is served with several specially selected drinks, including Champagne Krug Clos du Mesnil 1995, which complements lobster and caviar, followed by Carta Real Sanches Romate Finos brandy and Louis XIII cognac – known as the rarest and most expensive cognac on the market .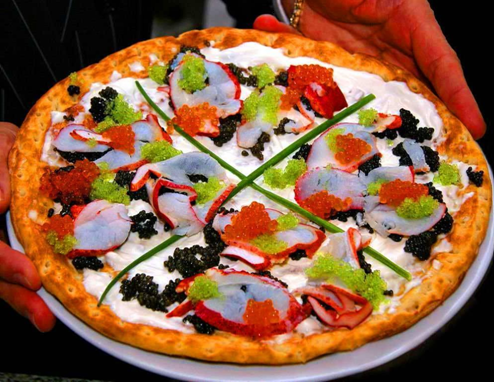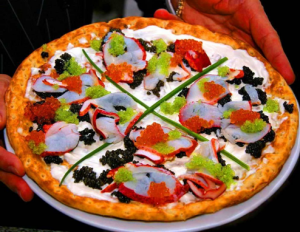 Another record holder in the world of pizza is the work of Domenico Corola. The Italian chef, who set himself the goal of astonishing the whole world, prepared Pizza Royale 007. Its ingredients are impressive: soaked in lobster brandy, red caviar, smoked salmon, Scottish venison medallions, tomato sauce and balsamic vinegar.
If this seems simple to you, there is also an impressive addition – Pizza Royale 007 is served with a decoration of gold particles. The diameter of the pizza is only 30 cm, but at an auction on eBay its price jumped to $ 4,200. That's what an Italian lawyer and collector gave for it, who certainly appreciated its merits.
And now, just close your eyes for a moment and think of Italy. We assume that along with the abundance of cultural and historical landmarks, the unique nature, the smart Italian women (and the beautiful Italian men), the traditional Italian cuisine has already taken an important place in your thoughts. Well, it's time to start planning your next adventure, and the destination will not disappoint you.