Everyone knows that Italian national cuisine is popular worldwide. It is not just a mix of dishes, but a reflection of the local culture and history, and in time has become one of the most popular symbols of Italy abroad.
Could it be any different, knowing how devoted and passionate are Italians about their traditional food?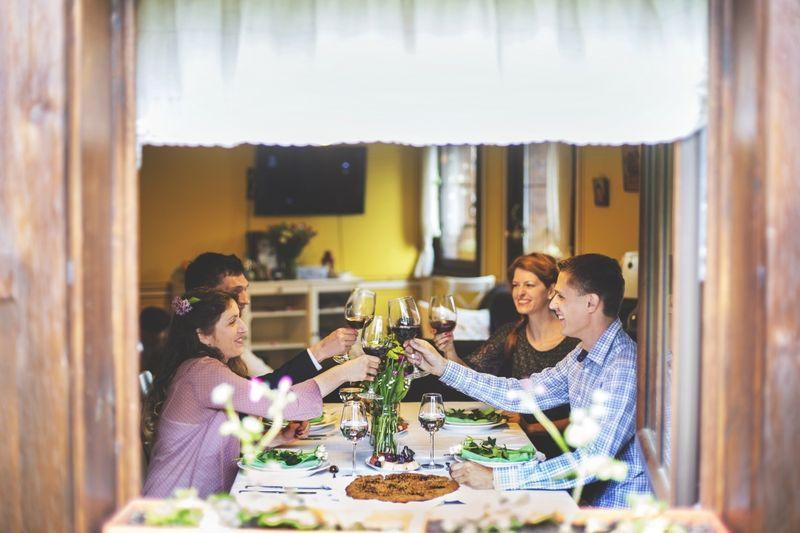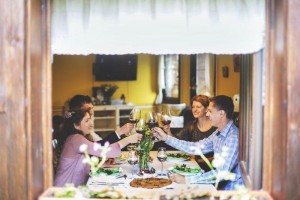 What is Italian cuisine?
As a start, it must be noted that it is much, much more than just pasta, pizza and lasagna. Italy is a country marked by ancient and interesting past, so the culinary traditions on the Boot are influenced by many flavors – French, Arabic, Greek, etc.
Diversity is also determined to a big degree by the fact that until recently the country was a bouquet of city-states. Accordingly, each region has developed its cuisine in a unique way and probably today there is no other place on Earth that offers such culinary diversity.
Another reason why cucina italiana is so delicious and delightful is the attitude towards it in its country. Making food in Italy is much more than whipping up something in a hurry because we're hungry
It's not wrong to say that for Italians, cooking is sacral. They say it is a matter of love and time. The more of these two are invested, the better the dishes. Accordingly, eating fast, and "in the meantime" on the street is not perceived well by the locals. They are raised with the belief that food needs to be felt with all senses, and this is possible only when one sits down on the table and enjoys the food to the maximum.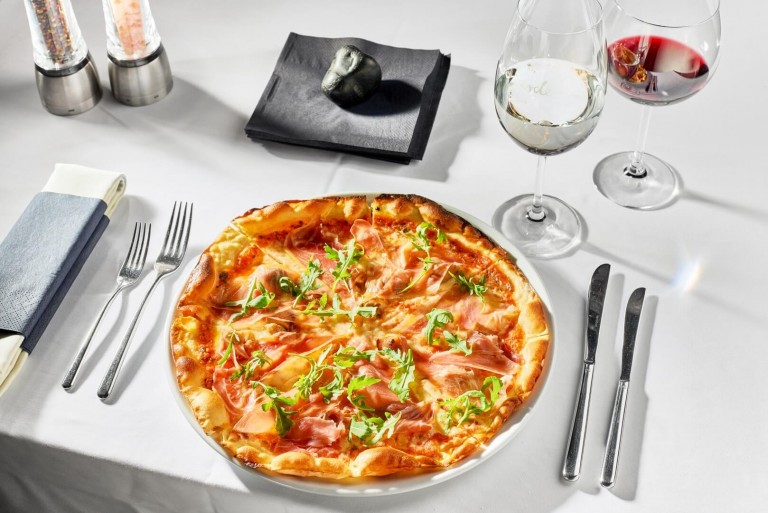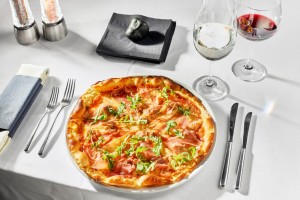 What types of food does it include?
As we already said, Italy's history made the local cuisine extremely diverse. In general, there are 20 geographic areas, each with its own culinary specifics.
If we try to further scale Italy's cuisine, three regions may be determined in accordance with the main ingredients and methods of cooking – South, Central and North.
For the first region, it is especially traditional to have fish and seafood dishes. Locals have come up with delicious meals containing practically everything that comes from the sea – crabs, shrimps, lobsters, mussels, etc., as well as varied fish.
Often seafood is not served as a separate dish but in a combination with pasta, sauces, vegetables, etc. The region is also mastered in pasta (Italian for "dough"). The most popular pasta types are spaghetti, macaroni, ravioli and lasagna.
Before heading to the Central region, a small clarification is needed – due to the specific shape of the country, there are almost no landlocked areas. That makes fish and seafood popular all over Italy.
The Central region is famous also with its bruschetta. There are many types of bruschetta, but the base is usually baked bread rubbed with garlic and soaked in olive oil. Usually bruschetta is served as a starter or light snack, but in hot days it may serve as a main dish.
The same applies also for another specialty of the region – crostini. The difference with them is that the bread is sliced thinner and there is no garlic. Talking about specialties, we must also mention canelloni – rolled lasagna sheets with stuffing.
Next, we go to the North, where local products are the main culinary stars – peas, corn, zucchini, asparagus and the like. A very popular dish is polenta, made with different ingredients, including meat.
Tortellini is also popular pasta dish with all kinds of filling – cheese, vegetable, meat… In the areas where rice is mainly grown, a traditional meal is the famous risotto. We have to say a few words about the Gelato as well – a special type of ice cream made of milk that melts slower and is exquisitely delicious.
Of course, it cannot go unmentioned that cheese is a must for Italian cuisine (the only example you need is Mascarpone and Mozarella), and it is the star of the most popular, most specific and most important dish in Italy – pizza. More than enough has been written and said about it, so we'll go with just one. On the Boot, there is an official Pizza Law describing how and what ingredients to use for its preparation to make a truly traditional local pizza.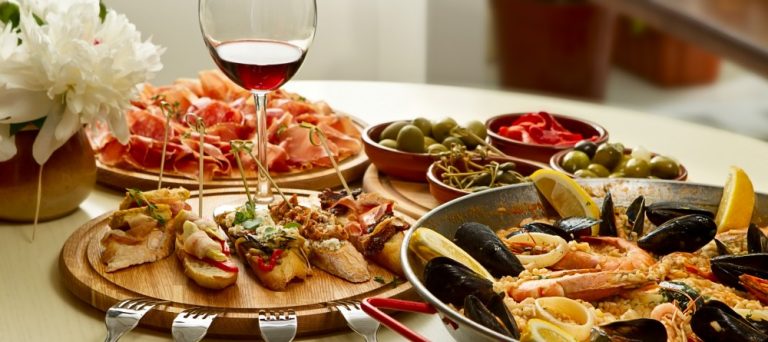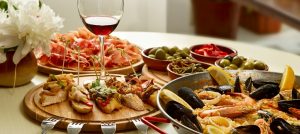 Is Italian cuisine healthy and who is it for?
If you read the above lines carefully, by now you should be convinced that Italian cuisine actually offers plenty of healthy meals. And it cannot be any other way in a country with cuisine so rich in fish and seafood, no matter where you go.
Vegetables also play a vital role in local cooking, so you definitely have a vast selection of healthy dishes. But because Italy is famous all around the world mostly with its pizza and pasta (which should be eaten moderately), there is common misunderstanding that Italian cuisine is high in calories.
Actually truth could not be any more different which is a great reason to dig deeper in the rich "menu" of delicious meals in cucina italiana. There is wide selection of delicious treats available practically to everyone today. The reason we say this is because historically local cuisine  has developed in two directions – for the high society and for the common folk, with pizza and pasta coming from the second.
Today situation is completely different, with foreigners of all kind of social status coming to Italy to look closely at its culinary treasures. It may sound exaggerated, but culinary tourism is well developed on the Apennines. Research shows that every fifth tourist  does not just come to taste the original, but expresses a specific interest towards authentic local cuisine. In general, it can be said that today Italian cuisine is for everybody – for the healthy food lovers, and for the glutton, for the rich and the poor, for the local and the foreigner, etc.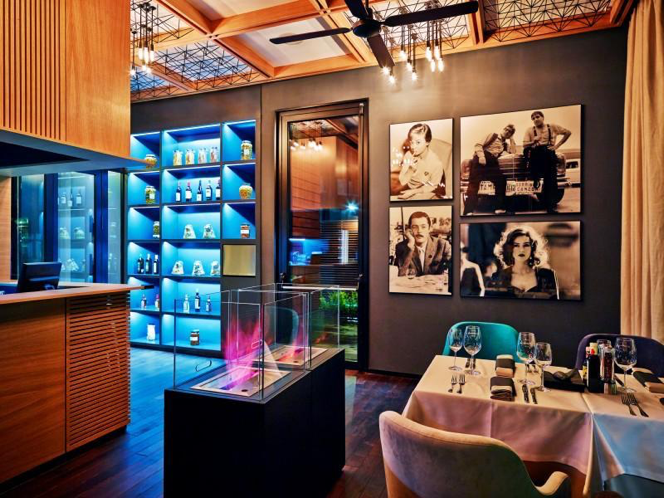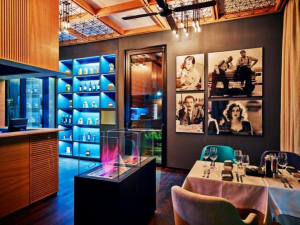 What is specific for an Italian restaurant?
Traditions are respected in Italy, and as we already established, food is sacred for the locals. That is why you should not be surprised that in the larger traditional restaurants some of your actins may be regarded as disrespect. That, for example, includes constant peaking in the phone while you eat, and even the fact that your mobile device is on the table.
Mineral water is served in glass cups and jugs, so if you brought some in plastic bottle, better not take it out – it would look ridiculous to the locals. Blowing your dish to cool it faster and using toothpick during eating are also considered disrespectful.
Of course, staff and owners of smaller and more informal places are not so demanding to their customers and tend to easier overlook the specific habits of foreigners.
The types of establishments specialized in traditional Italian cuisine may be summarized in three types – osteria, trattoria and ristorante.
Osteria look like small pubs, starting from the 14th century. Today, they offer intimate atmosphere, different home-made meals, and some have rooms for overnight stay.
Trattoria is similar, but is believed to be of a higher category. The menu is more varied, with more food and wine, and the option for take away. Usually, these are family restaurants, reminding to some extent to a bistro.
The highest category of establishments offering traditional Italian cuisine, are the so-called ristorante. Often, they are part of hotel complexes, and this model has been adopted in Bulgaria as well. One example is the luxurious restaurant "Leonardo" in Bansko.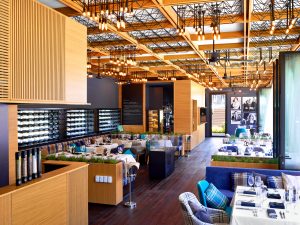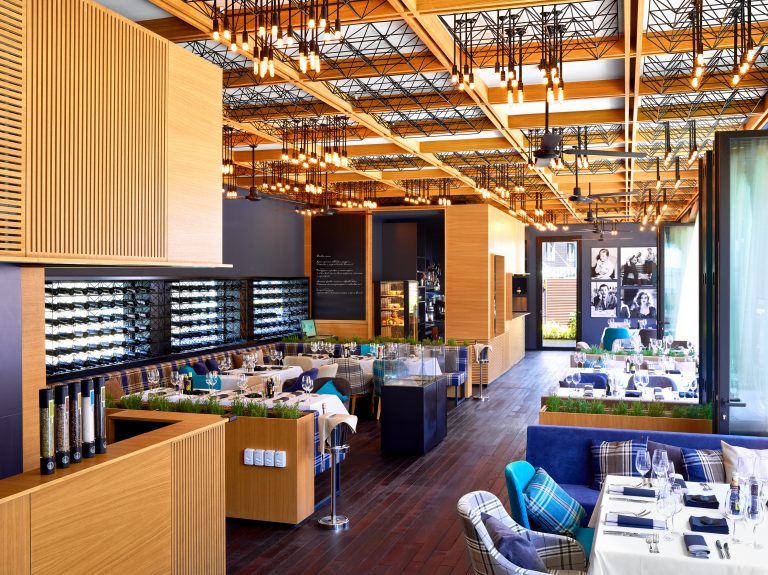 Why should you visit restaurant "Leonardo" Bansko?
If you want to immerse yourself in genuine traditional cucina italiana, without traveling to Italy, "Leonardo" is the place in Bulgaria. The restaurant is part of an aqua complex with two outdoor pools in the five-star "Lucky Bansko SPA & Relax" hotel.
One of the pools is for children aged 6 and below, with a water slide. There is also life guard and constant heating of the water. The food in the restaurant is prepared following authentic old Italian recipes with ingredients from Italy.
Classic dishes from the Boot or Mediterranean cuisine – there is no wrong choice here, because everything is really delicious. Dishes are made after order and the guests are welcomed with freshly baked focaccia – Italian olives and rosemary bread.
Here you can also have healthy pizza and pasta. The menu offers gluten-free options made with tapioca and rice flour with guaranteed bio origin.
A lot can be said for the "Chocolate surprise" dessert, for the best wines from Tuscany and Piedmont and for all the pleasures offered in "Leonardo". It is best however for you to try by yourself and be convinced that you don't have to go to Italy for exquisite Italian cuisine. It awaits you in all its splendor a lot closer – in Bansko!