Want to get away from your everyday life and indulge in romance and some more interesting, exquisite culinary adventures? This can be done in the luxury Italian restaurant Leonardo in Bansko.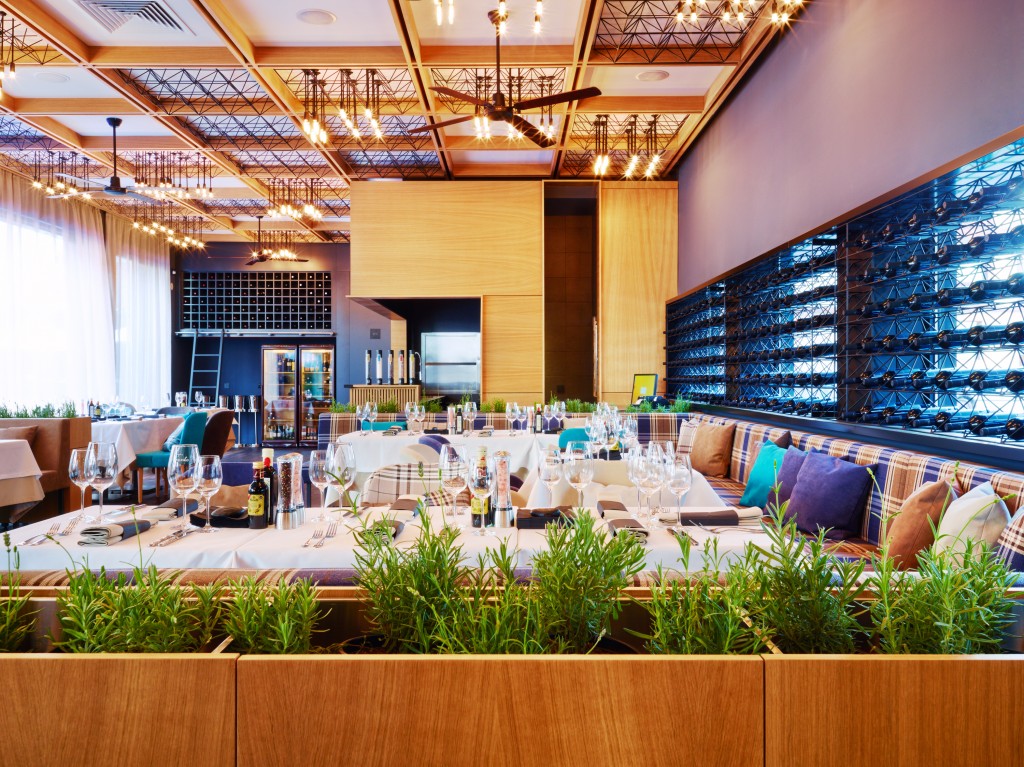 In this prestigious restaurant in Bansko you will make a kind of raid across different geographical areas of Italy which gave signature dishes to the traditional Italian cuisine.
You can try dishes of kings and the aristocracy, as well as the ones of the common people as the food was categorized in past centuries.
To see that both types are extremely delicious. It is no coincidence that in time these dishes have switched places or were typical for both high society and normal people.
An example for this is something everyone knows today – the pizza. Its story is long – beginning from ancient Greek and Romans. In the 17th century it was very popular among Italian peasants, but later went into the royal courts too.
Moreover – the recipe for a very famous pizza today – Margarita, is named in honor of Princess Margaret of Savoy, wife of Italian King Umberto I.
Italian recipes for traditional foods, however, have their secrets and requirements not only for the method of preparation, but also for specific products and spices with specific qualities and ratios.
Otherwise, it can not reach the true flavor. Meanwhile, Italian cuisine is very popular worldwide and in many places comes with inferior taste. Therefore, the Italian Parliament has adopted special laws for protection and controlled origin of traditional Italian foods.
Not by accident, the pizza is among them. So think about how many times before you actually ate traditional an Italian pizza.
You can be quite sure that Leonardo's recipes are authentic to the smallest detail. In this luxurious restaurant in Bansko you can find only original Italian products from traditional, proven manufacturers.
Besides authentic Italian food, this restaurant in Bansko offers Mediterranean cuisine and barbecue JOSPER with proven eco products.
Meals are prepared under the direction of Chief Gani Pavlov. He is a graduate of the famous Culinary Academy in the Italian city of Tuscany. He was still a student when he first met the work of elite Italian restaurants.
Specialized in national and Mediterranean cuisine, he's engaged with cooking for more than 15 years.
The menu is very diverse: salads, soups, appetizers, fresh pasta, durum pasta, risotto, pizzas, main dishes, barbecue…
Between all this you will be able to watch on live how your food is being prepared – the restaurant also offers cooking show.
Even with the entrance at Leonardo you will find yourself in a romantic atmosphere and you will almost feel a Mediterranean breeze. The restaurant is spacious with a modern design, with lots of light and bright colors. Comfortable tables and chairs are surrounded by greenery, there is a nice background music, artistic lighting. You just have the feeling for luxury, opulence and comfort, which overwhelms you with calm cheerful anticipation.
Italian restaurant Leonardo is part of an aqua complex at Lucky Bansko Aparthotel & Spa.
Located next to the hotel, it is open all year round and has 65 seats.
We mean that with such a rich menu and sumptuous surroundings, you're welcome to stay at the hotel and take a culinary trip through Italy as many times as you want.
https://leonardobansko.com/contacts/