Italian cuisine is universal and its dishes are popular all over the world because they are relatively easy to prepare and clean as flavors. В Italian cuisine there are some foods that are actually quite close to recipes from our cuisine, which is also among the best in Europe.
Due to the similar climatic conditions and traditions in both countries many delicious vegetables are grown, wonderful cheeses and excellent meat products are made. Therefore, the Italian tastes are close to the Bulgarian ones, and it is very significant that the menu of the Italian Leonardo restaurant in Bansko enjoys great interest.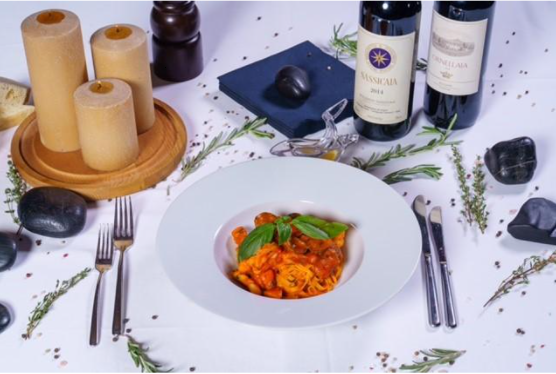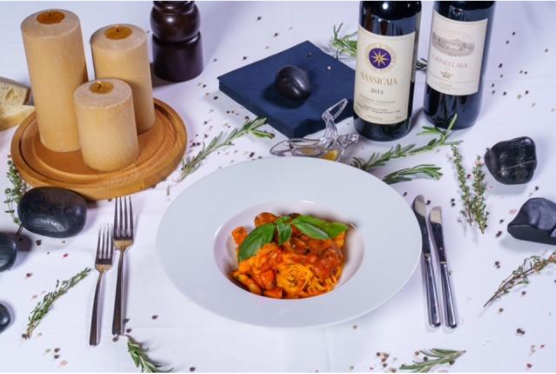 The result of mixing the two culinary traditions would be great with some top tips for Italian flavor in Bulgarian cuisine.
Tips and explanations from our chef
It is interesting how with the addition of a new product or a pinch of spice here and there, the amazing Bulgarian dishes can acquire a new look. In some cases the results are unexpected, but in any case the dishes retain the sunny character of both kitchens . This rule can be applied to salads and soups, as well as to main dishes and pasta.
Salads and dressings with a pinch of Italian flavor
There is no Bulgarian who does not like a good salad. The basis of most Bulgarian and Italian salads are vegetables, mainly tomatoes, cucumbers and peppers, and often cheese is added to them .
In Italy, fennel and arugula are often used, which are already entering and in Bulgarian cuisine and it is good to pay more attention to them. The difference between Bulgarian and Mediterranean salads is mainly in spices and dressings.
In our country we most often sprinkle vegetables with parsley or dill, and in Italy we use a bouquet of spices such as oregano, rosemary, basil and many others. The inclusion of these aromatic herbs would enrich Bulgarian salads.
In Bulgaria, traditionally in the home kitchen are used oil and vinegar, a the dressing of Italian chefs is especially fragrant thanks to the included olive oil, lemon juice and balsamic vinegar. A little is also added to the dressings salt and a pinch of sugar, garlic and a teaspoon of Dijon mustard.
And how can you give an Italian taste to a traditional tomato salad? Bulgarians love the combination of tomatoes with cheese, flights with a little oil.
If you want to taste sunny Italy, you can try the most famous Botuşa salad – Caprese . Take nice Bulgarian tomatoes and cut them into slices.
Put them on a plate and add slices of the famous Mozzarella, which resembles the Bulgarian fresh soft cheese. It remains to add pesto for great taste. Finally garnish the top with fresh basil leaves.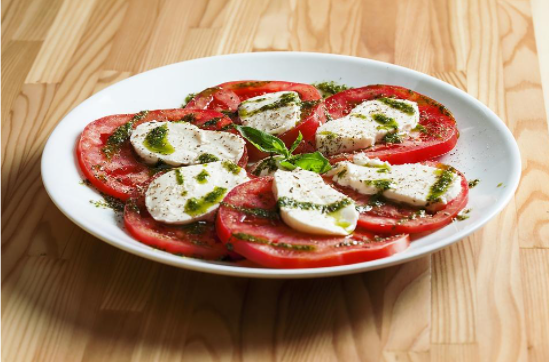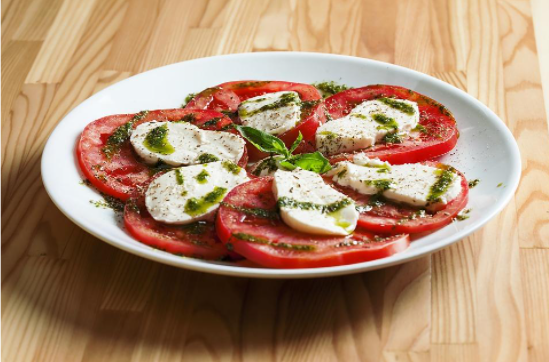 Pesto can be bought ready-made, because it is already sold everywhere in our country, it is better to prepare it at home. In the case of Caprese salad you need Pesto bolognese, because and you need fresh basil, pine nuts, 1-2 cloves garlic, olive oil and salt.
You can crush olive oil-free products in a mortar or make them on thick slurry using another appliance. Add a little grated Parmesan to the resulting basil puree and mix well. Then add olive oil in a thin stream, stirring constantly.
You can prepare other types of pesto, and the version with parsley and walnuts is very suitable for the Bulgarian taste. Parsley pesto you can add not only to salads, but also to pasta or roast meats.
And here is another Italian salad that would appeal to the Bulgarian taste. In Leonardo restaurant in Bansko Panzanella is prepared from tomatoes, cucumbers, peppers, red onions, green olives, garlic croutons, basil, olive oil and balsamic vinegar.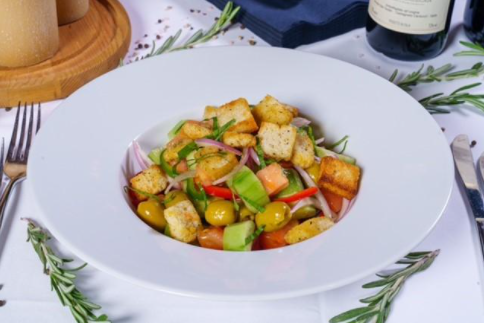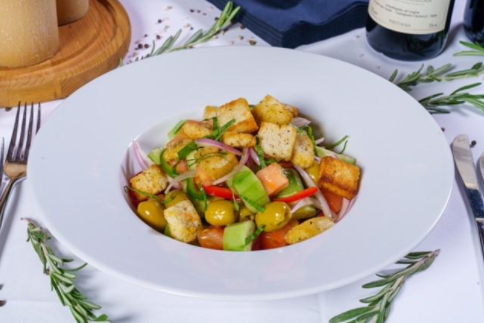 Vegetable soup in Italian
Both Bulgarians and Italians love rich delicious soups . One of the favorites in both countries is the vegetable soup, which is prepared with seasonal products. To diversify your home menu, you can look at the recipe for the popular Minestrone soup and "steal" something from it. 
Minestrone is a traditional Italian soup of fresh vegetables. For its preparation use carrots, potatoes, ripe and green beans, tomatoes, onions or leeks, celery, zucchini, peppers, cabbage, broccoli, cauliflower, tomatoes , eggplants, etc.
The more and more varied the vegetables, the better. The soup should be so thick that the "spoon" stands in it. Small pasta or rice is usually added to the soup. It can be seasoned with pesto, parmesan, wine and tomato paste.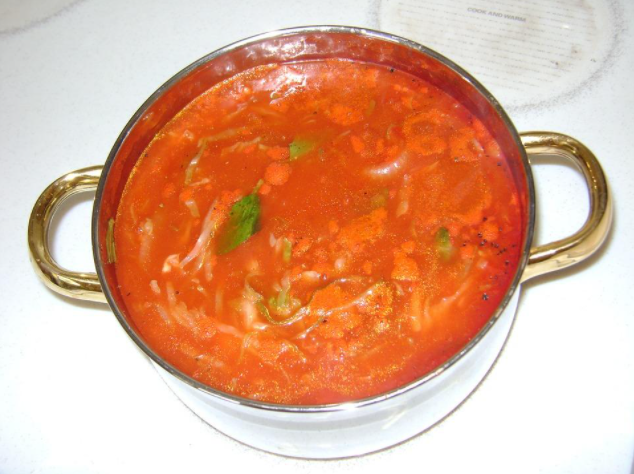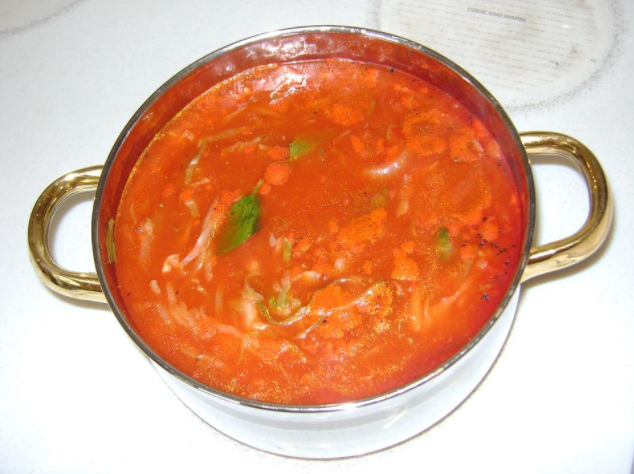 Minestrone is not just vegetarian soup , so it can be prepared with meat, prosciutto, to enrich with chicken broth and pieces of chicken or to put cheese on it.
The varieties of this Italian soup depend on the season, so you can find recipes for spring, summer, autumn and winter minestrone. It is clear that there is no exact recipe, and everyone can take advantage of available products and be creative.
The option offered at Leonardo Restaurant is Classic Italian Minestrone soup with vegetables, spiral fresh pasta, parmesan and pesto sauce.
Pasta – a favorite of Bulgarians and Italians
Long before the Italian pasta entered our country, for every Bulgarian family in the time of our mothers and grandmothers noodles were a traditional food. Even today, pasta is liked by most Bulgarians, and is most often eaten for breakfast with butter and cheese.
Their sweet version with added sugar or as pasta in the oven is also common. For Italians, pasta is a staple food, and their pasta is already famous all over the world. Its varieties are so many that the Italians themselves can hardly count them.
Among the most common are spaghetti, penne, tagliatelle, fettuccine, linguine etc. In order to achieve the perfect taste of the pasta, various delicious and aromatic sauces are added to the cooked pasta, of which the Italians are masters.
The following special sauces are prepared in Leonardo's kitchen from original products:
Arabian

Tomatoes with basil

Сметанов с манатарки

Cheese mix

Cherry tomatoes and arugula

Pesto

Seafood to be added to fresh pasta prepared on site
Every Bulgarian housewife can prepare one or several types of pasta, but you can always add something else. Here are two different ideas from the menu of the Italian restaurant in Bansko : Penne rusticana with chicken fillet, broccoli, light garlic, cream, parmesan and gorgonzola or Linguini with shrimp prepared with dried tomatoes and arugula.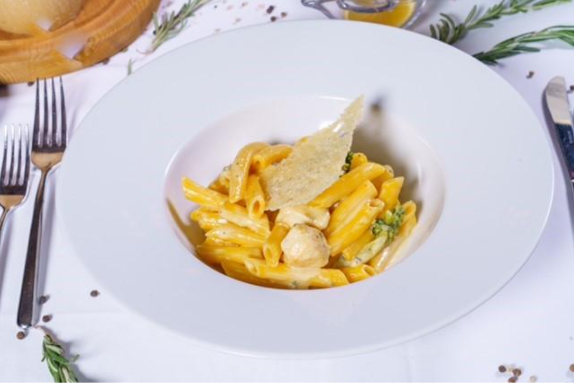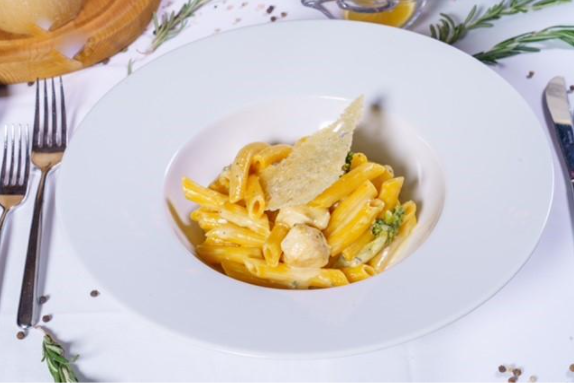 Porridge or polenta – similarities and differences
One of the foods known to many Bulgarians since childhood is porridge . In Northern Bulgaria it is often called mamaliga, similar to Romania's neighbors. One of the typical dishes of Italian cuisine is polenta , which, like our porridge, is made from cornmeal cooked in water.
In our country it is usually added fried in oil or butter red pepper. Italians prefer polenta with tomato sauce or pesto. Polenta can be served as a standalone dish or as a side dish to a main course.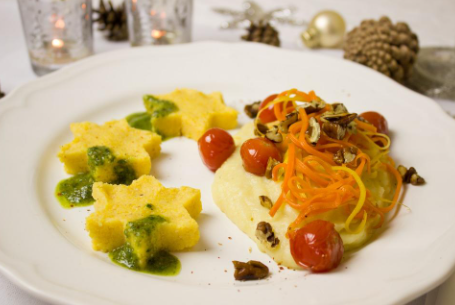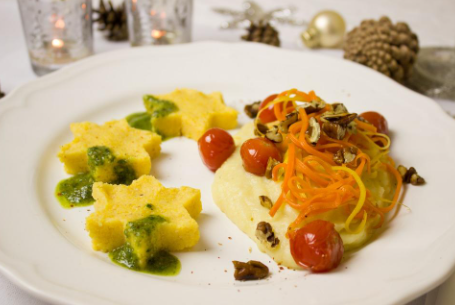 Although porridge and polenta are very similar , you can always add something new to the recipe you use to make them. For example, you can make grilled porridge in Italian. For this you need cornmeal, vegetable broth and fresh milk.
First boil the porridge in a mixture of milk and broth . Remove from the heat and add grated Parmesan cheese and butter, season to taste. Pour the porridge into a pan, smooth and sprinkle with more grated Parmesan cheese. Bake in the oven for about 15-20 minutes and you will get an incredibly tasty dish.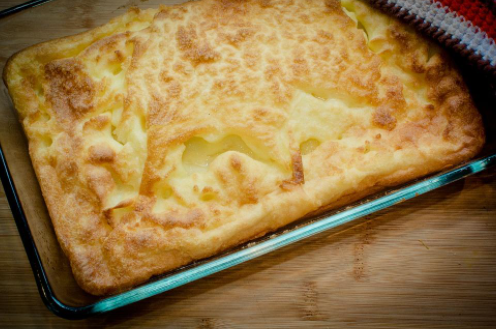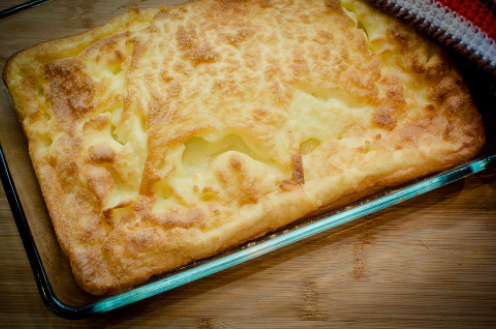 Pasta for every taste
Italians and Bulgarians are similar in their weakness for pasta. Some of them are similar in both kitchens, for example our parlenka will look like the Italian focaccia if we sprinkle it with rosemary or sage and sea salt.
Olives or dried tomatoes are often added. Focaccia dough is traditionally made from wheat flour, olive oil, salt, water and yeast.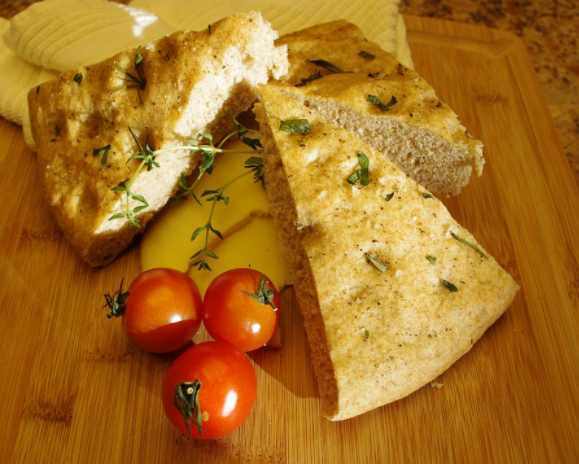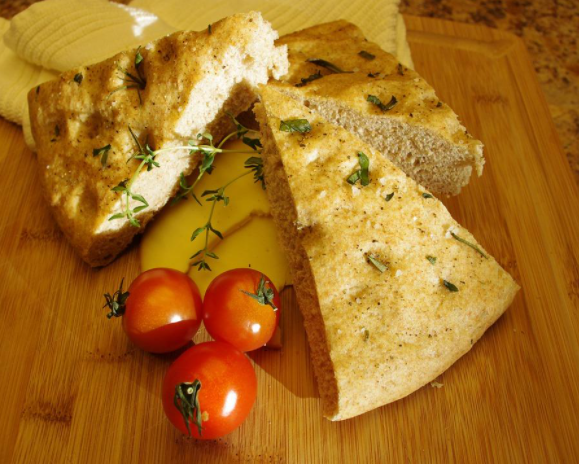 Pizzas also appeal to Bulgarian tastes with all their variety. Among the most popular in Bulgaria are Margarita, Capricciosa, Four Cheeses and Pepperoni , which they have bet on in the menu of Leonardo restaurant .
What they have in common is the thin loaf that gives them the name "crispy" pizzas . The advice for those who want to prepare them at home is to use special pizza flour, fresh tomato sauce, mozzarella and fresh spices such as basil and oregano.
These are just a small part of the opportunities for Italian contribution to Bulgarian cuisine . If you like the ideas, you can continue to combine the best of both culinary traditions according to your own tastes and imagination.
Photos: leonardobansko.bg / pixabay.com