Just as pizza and pasta are recognizable around the world, so Limoncello spreads the fame of Italian sweet drinks far beyond the borders of his homeland.
The popular lemon liqueur carries the aroma of sunny Italy and is a delight for all the senses. Limoncello and its Italian traditions have deservedly found many followers on all continents.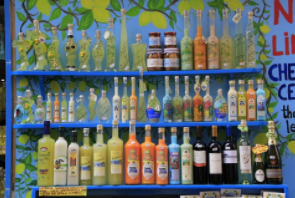 A little history
Limoncelloto is lemon liqueur, produced mainly in South Italy , especially in the region around the Sorrento Peninsula o and the coast of Amalfi . In northern Italy, the liqueur is often called limoncino.
This is the second most popular liqueur in Italy and is traditionally served chilled. Limoncello is made from lemon peels and usually has a slightly cloudy appearance due to the presence in small drops essential oil, suspended in the drink.
The Italians themselves are still debating which region to consider Limoncello's birthplace. Capri, Amalfi and Sorrento have been contesting the championship of the invention for more than 100 years.
According to one of the legends, in 1900 Maria Antonia Farache, who had a beautiful garden with lemon and orange trees on the island of Capri, invented this drink.
Limoncello first became a hit in the neighborhood. Her grandson later opened a restaurant where limoncello was the main specialty, and her great-grandson registered the first trademark in 1988.
Others are looking for the origin of the lemon liqueur on the island of Sicily . Some claim that the lemon drink was used by fishermen and villagers in the morning to fight the cold during the invasion of the Saracens . There are also those who believe that the recipe was born in a monastery to please the monks between prayers.
Where is the best Limoncello made?
Whatever the truth about its origin, it is an indisputable fact that over time, Limoncello has established itself as one of the favorite drinks of Italians , and not only on them.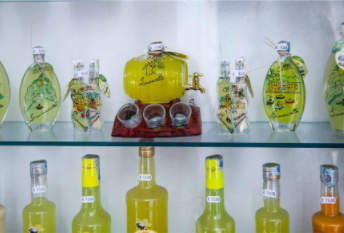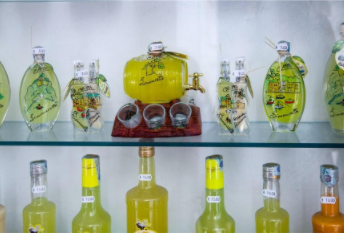 Limoncello is produced mainly in the region around the Gulf of Naples, the Sorrento Peninsula and the Amalfi Coast, as well as the islands of Ischia and Capri. It is also produced in Calabria, Abruzzo, Sicily, Sardinia, Liguria, etc.
So far, the best lemon liqueurs are considered to be made in southern Italy, although you can buy them anywhere in the country. There is almost no tourist who does not choose a nice bottle of Limoncello as a gift.
Real Limoncello can be found outside Italy, both in specialty stores and in large supermarkets. A great convenience for drink lovers is that it can also be delivered from an online store. In the good Italian restaurants in our country you can also try the amazing Italian liqueur.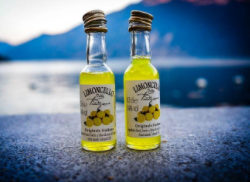 Some interesting facts about Limoncello
The original Limoncello cannot be made from all types of lemons. Only a certain type is used for it – Oval Sorrento. The fruits are best picked at noon.
They are washed with warm water, then their bark is removed thinly layer. An important requirement is that the white part of the lemon does not fall into the raw material. On the island of Sorrento they prepare the liqueur by soaking the crusts in alcohol for 3 months, then mixing the liquid with syrup.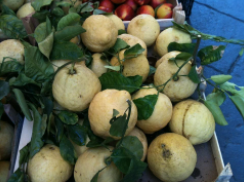 The alcohol content is usually about 30 degrees, but it can vary widely, especially with homemade liqueurs – from 15 to 45.
In Italy, liqueur is poured into frozen glasses covered with a thin layer of ice.
There are many Limoncello-like drinks that have their own names. Arancello is a liqueur flavored with oranges, citrus is flavored with a mixture of citrus fruits, melonchelo tastes like melon, and fraconcello – of berries. There is also a variant made with milk instead of ordinary syrup, known as Crema di limoncello.
Limoncello is a very successful ingredient in a number of cocktails. Combines well with orange juice, vermouth or champagne.
Some of the more famous cocktails featuring lemon liqueur are:
"48 drops"

"Mandarin Dawn"

"Frosty Afternoon"
Lemon mulled wine can also be made with it.
The comedian Danny de Vito is a big fan of Italian liqueur. A the artist even created his own brand of limoncello, which is called "Premium Limoncello" of Danny DeVito. He was inspired by this after he and his friend and colleague George Clooney tried the divine drink in Italy.
How to properly serve and consume?
Limoncello is traditionally served chilled as a digestif after lunch or dinner. The tradition of drinking lemon liqueur after every meal originates from southern Italy. The taste and aroma of freshly picked lemons is refreshing and contributes to the good mood of the table. Limoncello helps with good digestion after a hearty lunch or dinner.
Italians recommend limoncello to drink in small sips with exhalation of aromatic money through the nose, because in this way you can fully feel its rich taste and aroma.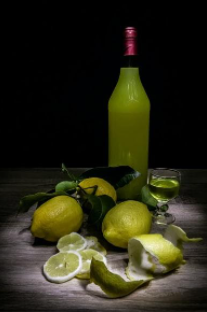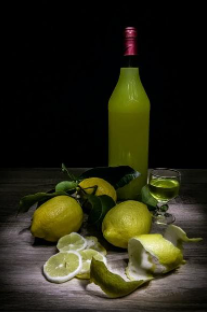 Although limoncello is usually consumed on its own after a meal if you wish to eat something with it, you can serve fruit, dark chocolate, walnuts, creams and other desserts.
Along the Sorrento Peninsula and the coast of Amalfi usually the drink is served in small ceramic cups, which are also chilled. This tradition has been transferred to other parts of Italy. Limoncello is also used for making various cocktails, cakes or ice cream.
Photos: pixabay.com and unsplash.com