Undoubtedly  Italians are the most famous connoisseurs of coffee . They drink it at any time and occasion with equal pleasure and with almost religious worship. It has always been and remains  the most popular drink in Italy,  and the locals are very proud of its ability to prepare it.
They have even  turned coffee into a major tourist attraction.  Therefore, the question of where in Italy to drink the best coffee is especially relevant if you are planning to visit this country.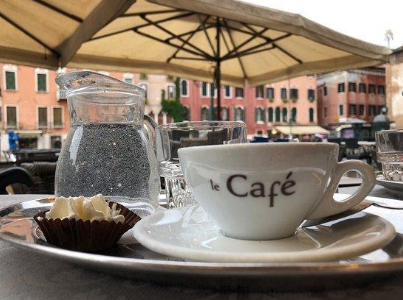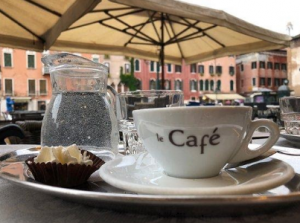 Where do Italians most often drink their coffee?
Italians  most often drink coffee outside the home.  For example, on the way to work they enjoy their first glass of aromatic drink in one of the many bars.
In fact, the "bar" for Italians is what we usually call a "cafe". A curious fact for tourists is that  it is not usual for locals to sit in the restaurant for hours and drink coffee.
The classic Italian bar visit  looks like this. You approach the bar and say out loud enough the kind of coffee you want. If you just say  coffee,  you will be served  espresso.
In Italy, it is not common to order espresso, because  it's just the technology of making coffee.  The barista makes coffee very quickly and serves it to you. It is usually drunk directly at the bar,  possibly with a croissant if it is in the morning.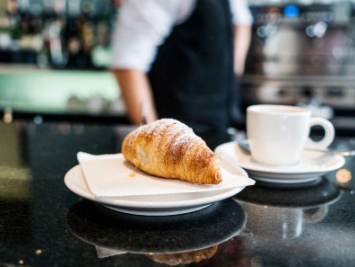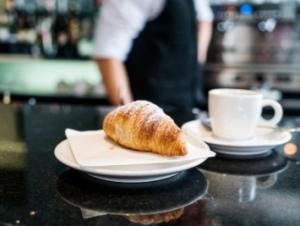 At the same time  tourists can enjoy drinking coffee for a long time . In the central squares or places with panoramic views there is a tradition to  order a cup of coffee  and sit with it for hours without anyone objecting or remarking that you take a seat at the table.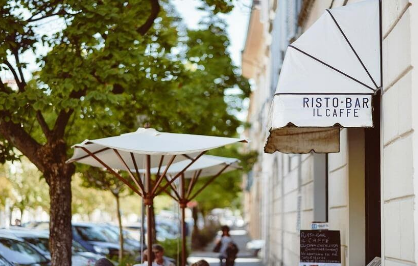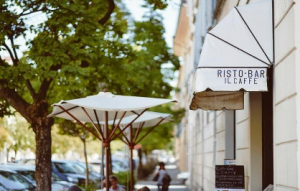 It also matters when to drink coffee during a meal.  Coffee in Italy is always drunk after a meal  and separately from it, and not simultaneously with dessert or before a meal. Thus  the Italian tradition of drinking coffee  suggests that coffee is a kind of separate meal and cannot be mixed with other foods.
 Italians also drink coffee at home,  for which they most often use coffee makers, the most famous of which are from the  Bialleti brand.
Where in Italy do they make the best coffee?
Venice  is rightly considered the  birthplace of coffee in Italy.  In the romantic city with the canals in  1650  coffee beans, previously considered a spice, were first consumed in the form of a beverage that we know today.
Thus  the triumphal procession of coffee begins in the Veneto region  and spreads throughout the Italian boot.
In  1640  the first cafe was opened in Venice (now called "Florian"), and by  1768  they were already  218 . Venetians are still considered  coffee masters , but many other places in Italy are already fighting for a place in this ranking.
Many of the  bars in Rome  are famous for their hospitality and have gained popularity among the residents of the capital and among tourists with their  excellent coffees .
One of the recommended cafes in the capital is  Caffè Sant'Eustachio , which is located between  Piazza Navona and the Pantheon . There you can try some of the best coffees in Rome.
Even in the world media  the coffee in this bar is called the best in the Eternal City,  and perhaps in all of Italy. Local bartenders do not disclose the technology, keeping it a secret. Since its opening in 1938, the bar has repeatedly broken the record for making  4,000 cups of espresso a day.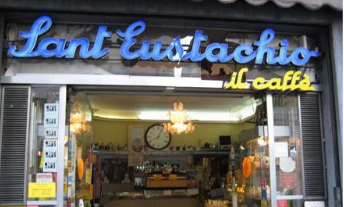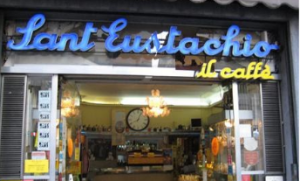 But there are many other places in Rome where you can relax with a wonderful coffee,  prepared by a charming barista.  The list of bars with the best coffee is  Caffè Greco on Via dei Condotti,  where famous poets often visited , artists and writers.  Goethe, Stendhal  and other celebrities drank coffee here.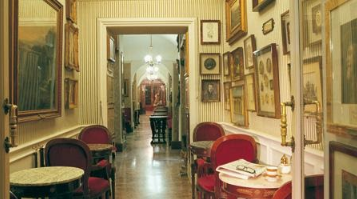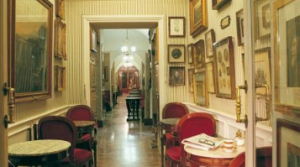 The bar  Tazza d'Oro on via degli Orfani 84  near the Pantheon is also famous for its coffee, one of the most delicious in the city.
If you have wandered in the area of ​​ Trastevere,  then head straight to the bar  San Calisto  on the square  San Calisto 3 . This is an emblematic meeting place for the locals of the Trastevere region – artists, creators and ordinary Italians.
Turin contributes to the coffee history of Italy with  real gourmet coffee.   Bicerin is made here.  This sweet coffee drink appeared in  1763 in the Al Bicerin bar,  which is still open today.
It contains coffee, hot chocolate and cream, and the secret of the preparation is not in mixing all the ingredients, but in  preserving three separate layers with its own distinctive taste.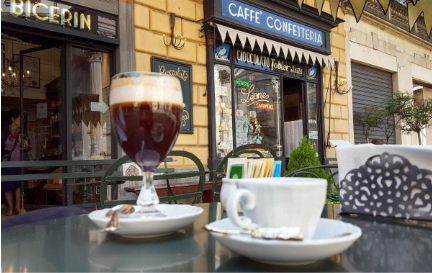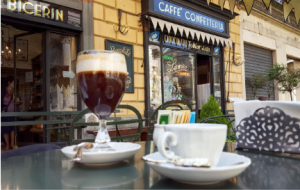 From  Turin  we will go down to  Naples.  It is clear that each region is fighting for the title of the best in a given area, and the Neapolitans claim to make the most delicious coffee. The  Caffè Napoli  follows the Neapolitan tradition and adds cream to coffee instead of sugar.
Cremina is a  ready-made sweetener for coffee,  used by baristas in Naples. This supplement consists of several servings of coffee, to which a lot of sugar and a little ice are added to get the best foam. This blend  makes it easier to sweeten coffee faster.
Some features of Italian coffee drinking
Italians drink espresso at any time , but the question with others types of coffee does not stand that way. It is an interesting fact that coffee with milk, such as cappuccino, moccasin and the like  in Italy is drunk only until noon.
Cappuccino is an ideal drink for breakfast,  but do not order it after  11 o'clock  and it is completely unacceptable to consume it with food, such as pasta. If you are a foreigner, they will not deny it to you, but they will look at you with a slight sneer. Italians believe that  milk is food, and a lot of milk in the afternoon disrupts digestion.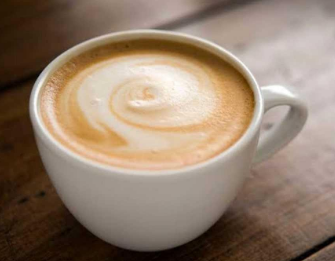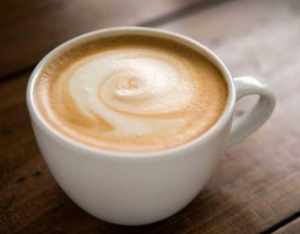 An excellent alternative to espresso is  caffè macchiato . Keep in mind that macchiato contains very little milk, but adding it  softens and balances the strength of the drink.
The ideal macchiato should be diluted with hot milk  and served in a hot glass. Macchiato is also suitable for ordering after a meal or on its own during a  lunch coffee break.
Lovers of long coffee can order  Caffè lungo , served in the same small cup of espresso, but with more hot water added.
With the exception of  summer coffee shakerato  (ice and sugar coffee), other types of coffee are usually not sweet. But you will always find sugar on the counter.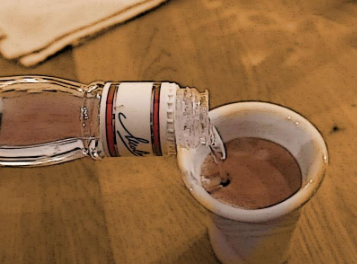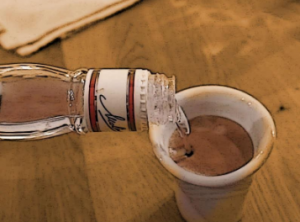 Caffe corretto  means that the espresso is "improved" with the addition of strong alcohol. Most often for this purpose are used grappa, sambuca, rum, whiskey, Baileys.
 The roots of the tradition of adding alcohol to coffee  are in the northern part of Italy, in the regions  Trentino, Friuli, Veneto , where workers first thought they were warmed in this way.
If you order, for example, "latte", do not be surprised when asked: " Hot or cold (Caldo o freddo)? " This is because for Italians, "latte" means only a glass of milk. If you want milk with a little coffee,  you have to say Caffè latte.