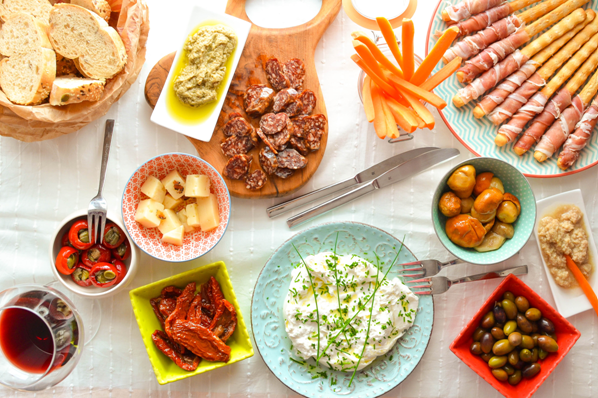 The queen of Italian salads is undoubtedly caprese – with sliced ​​tomatoes and mozzarella. Arranged with large leaves of basil and oregano. The salad can only be flavored with extra virgin olive oil, salt and pepper and a little basil pesto can be added. In the world, you can often find it in a variation that also contains balsamic vinegar, but this is not particularly typical of Italy.
The secret to perfect whimsy lies in the choice of the right tomatoes for it. It is recommended that they be well ripe to taste sweet, but they should not be too long because they will skip.
But on their daily menu, Italians are fans of many other salads that feature plenty of locally sourced vegetables, nuts and seeds, as well as unique dressings and combinations of spices and even pasta. In the regions of the country located near the seashore, even in salads you will find seafood.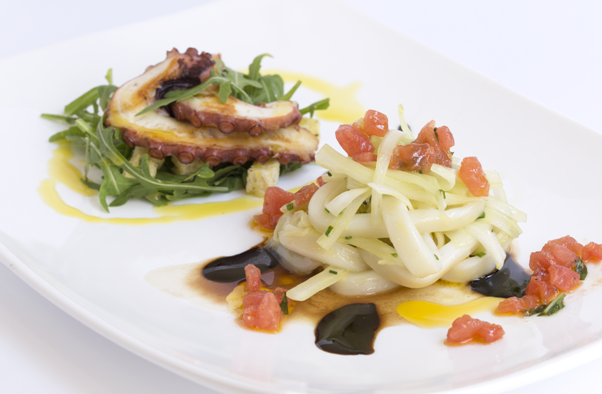 When it comes to typical Italian food, no doubt comes pizza first. With its round shape and mouth-watering scent of crunchy crust, toasted vegetables, meat, sausages, melted cheeses, olives, olive oil and wonderful spices and sauces, a pizza can make even the most ordinary evening special and cozy. Many different legends relate to where the pizza recipe first came from.
The truth is that many peoples in the ancient Roman Empire placed various vegetables, cheese and other products on flat bread cakes, but it is the Italians who add heart to this dish. In many countries, new vegetables are brought in from Central and North America – tomatoes, but the Italians are the ones who add them to the queen of pasta – pizza.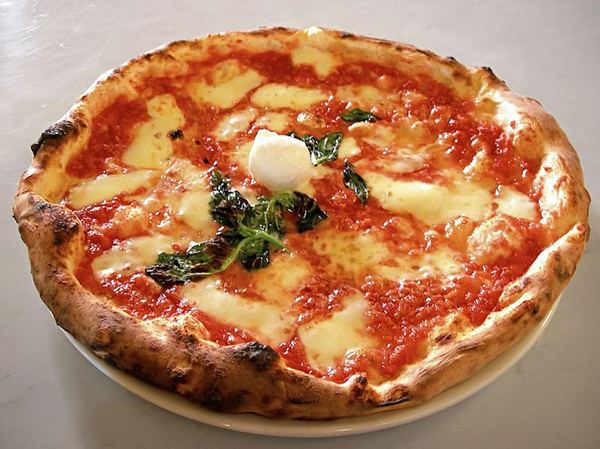 Something like pizza, this is ribolita
Characteristic of the Tuscany region, this pasta dish is made from aged bread that is flavored with herbs, tomatoes and a little olive oil, thus again becoming extremely tasty.
Of course, the other meal that we associate with Italy right away is the various pasta and all those dishes we can cook with them. For many of us, it's hard to imagine how people who eat pasta and pizza every day can be as subtle as most Italians are.
This is because the products they consume are not of white wheat flour like most of those on our market. On the contrary – most Italian original spaghetti, ravioli, macaroni, fetucini, tagliatelle and even couscous are whole grains, so in Italy people eat them often and without bites.
Another reason why real Italian pasta doesn't really get fat at all is its filling. It's not typical to season it with as much melted cheese and oily meat and other products as we are used to seeing. Italian cuisine is sophisticated because it bears the legacy of many years of starvation through the many crises and wars in the region.
All this time she has managed to maintain her unique charm. Today, Italian recipes enchant with their rich aroma of local spices and vegetables, rather than relying on fatty meat or dough.
In our country traditional Italian cuisine is usually associated with refinement and taste for good food. We remember dishes that can both fulfill our sense of smell, our stomach and mouth with superb sensations, and our eyes with colors and amazing shapes.
Such a cuisine is rarely found in the casual taverns in our country, although in almost every one of them there is pizza margarita and spaghetti bolognese. Italian cooks are specialists in giving pleasure to all our senses. They achieve this thanks to the millennial tradition inherited from the many folk, inhabited Italian lands in the past – Romans, Phoenicians, Arabs, Moors and many others. Most dishes lack any claim.
Polenta is a kind of kachamak
Just like the local Bulgarian dish, this is a porridge made from corn flour. The recipe was brought to Italy from America. It has been a favorite of peasants for many years, for which it is cheap and affordable and at the same time nutritious and very tasty.
Shortly afterwards, polenta became a popular and sought after food item in Italy's most prominent restaurants. Today, locals eat polenta as a side dish or as a main course in combination with a variety of products.
Risotto is also a very common dish in the daily table of most Italians
In order to be authentic, it must also be prepared with a large amount of vegetables and herbs. It also includes another favorite local product, namely, aromatic wine. In practice, whether the menu will be dominated by pasta or rice dishes depends on the geographical location of the Italian region concerned. More rice is eaten in the northern part of the country than in the south, where bread and pasta are preferred.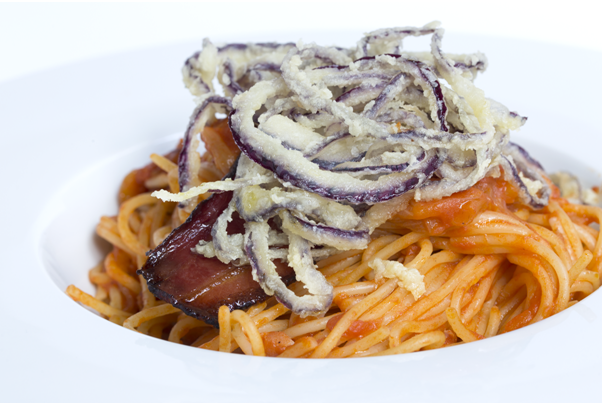 Considering many of the foods listed above, there seems to be an interesting trend that Italians are actually eating a variety of self-styled dishes that resemble some of our favorite specialties in our own country:
Lasagna is reminiscent of our Moussaka, which in the various Balkan countries contains similar products with the well-known Italian dish
Anchovy polenta is the Italian way to garnish kachamak
Olives and wine in risotto are products that an Italian has on hand in areas where there are plenty of vines and olive crops
There is some irony even in the fact that fishery products and seafood are highly characteristic of some of the relatively poorer Italian provinces.This is, for example, the Umbria region, which is located in the central part of the country. Nowadays, tourists and professional culinary and gastronomic enthusiasts from all over the world flock to find themselves in the strong gourmet cuisine.
This is because the poor Umbrian region is actually blessed with wonderful nature, an abundance of black truffles, superb olive oil and first class wine, which today gives them a very big lead over other Italian regions, though it still remains slightly hidden behind the titanic shadow of its neighboring Tuscany.
Similarly, a great deal of seafood is present in Abruzzo cuisine simply and simply because of the geographical location of this region and its outlet on the Adriatic Sea. To try real fish soup according to the typical Abruzzo recipe, today you have to visit either an authentic restaurant in the region or a five-star establishment where the staff are connoisseurs of Italian cuisine, and this is sometimes a surprisingly difficult task.
The essence of Italian cuisine lies precisely in the lack of pretension and reverence for simple things and seasonal products.
A prime example of this is the typical acuacotta soup, whose name literally means boiled water. Aquacotta is always seasoned with basil, tomatoes, celery, olive oil and built with egg, but many of the other products are a matter of season and terrain, so much so that there is no standard recipe for it even in Tuscany for which it is typical and favorite of locals and tourists alike.
Italy has a rich harvest of local lemons every year. They are present in many of the recipes for dishes and salads, and they are made from the famous liqueur limoncello.  The lemongrass, on its part, is involved in the preparation of many desserts in many regions of the country – the granny or rum granny sweets very often contains the lemongrass, as well as the favorite of all honey struffles, which are traditionally made Christmas desserts.