Sicilian cuisine – a rich palette of unique flavors and aromas
Sicilian cuisine has evolved for centuries, influencing the culinary traditions of many peoples.
Once in these lands there were three tribes – Sicani, Siculi and Elymi. In the 8th century BC, ancient settlers conquered part of the territories of southern Italy, including Sicily. A century and a half before the New Era, the territories were conquered by the Romans, then the Vandals, then the Byzantines, successively followed the Arabs, the Holy Roman Empire, the French, the Spaniards. Each of these peoples has left a mark on the overall development of Sicily, including in terms of culinary – as products used and cooking practices. 
It is believed that the Romans began to grow corn here; the Arabs "brought" the medlar trees, melon, citrus, rice, raisins, cedar nuts, aubergine. They also brought a number of spices – cinnamon, nutmeg, saffron. The Greeks contributed with the popular legumes as well as with variations of the preparation of the peppers. Spaniards introduced tomatoes, corn, cocoa. The culinary list can be continued with examples of culinary and other peoples, but it is already clear that Sicilian cuisine is very varied. 
Of course, the impacts – bigger or smaller in the different parts of the island – have been "amended" and developed locally. Moreover, it should not be forgotten that Sicily is an island and fishing since ancient times has been a livelihood for a large part of the population. So fish and seafood are among the main dishes in Sicily, for which there are centuries-old traditions here.
Local people are kings of the dishes with swordfish, tuna and, in fact, everything that is from the sea. In addition, climate and fertile land allow unique crops to grow here. For example, salted and sweet pachino tomatoes, which are an indispensable flavor of macaroni products, are branded with a geographical origin. Sicilian red oranges are also known for such a brand. The specifics of preparation should be added to all this.  
Every region, even a town, has its own recipe for meals that are traditional of the island. Thus, with different combinations of the same ingredients, variants with different taste and aroma properties are obtained. And Sicilian cuisine is recognized as unique even within Italy.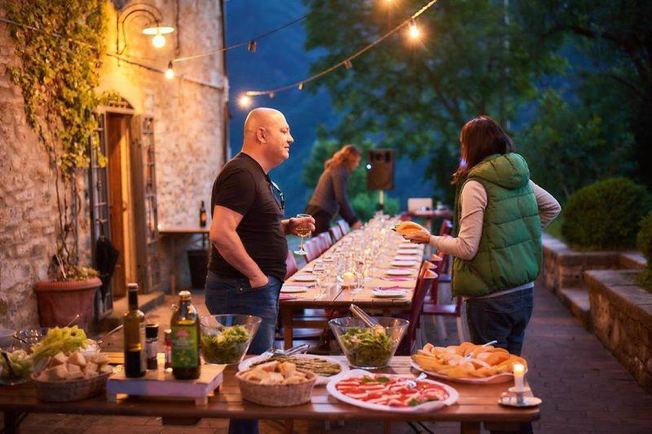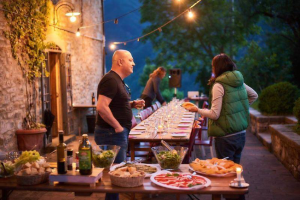 Traditional fish specialties of Sicily 
The fish specialties of Sicily are numerous, depending on the season. Far from being exhaustive, we will point out some of them. Spring is the time of the squids that are traditionally prepared on grill or fried with different spices, sauces, etc. And as mentioned, the Sicilians use everything that is from the sea. In this case, the protective ink of the squid, which is added to tomato sauces. 
The "mixed" soup is very popular in Sicily, for example soup made from eels, scorpion, mussels and squid, combined with tomato paste, which is eaten with toast. In the past, fishermen have begun to make it from the unsold catch during the day, and over time the preparation of this soup has been perfected as a culinary masterpiece for tourists with a unique flavor and aroma. In the spring is also the catch of tuna. Grilled, the meat is delicious, like veal, and the ingredients added make the dishes unique. 
Winter and spring are the time for red and white shrimps. Exceptionally delicious are marinated (olive oil is used here) and lemon, but there is also a little exotic option for raw option. Which, by the way, is also very tasty. We can not miss to mention the preparation of an octopus – boiled with potato salad and onions, with added parsley. The sharks are also "not forgotten", though here we are talking about special species in the Adriatic Sea – palombo, which are small and not dangerous to people. Usually they are prepared with potatoes and tomato sauce, and their meat is also added to salads or used for the preparation of salted pies, etc.
Sicily and Italian pizza 
Pizza – a traditional food in Italy and its emblem all over the world, is an example of the unique Sicilian cooking. Sicilians make Italian pizzas, which differ from others, by type, by ingredients and by way of preparation.
These pizzas are so delicious that they are invariably in the top lists of Italian national cuisine.
Perhaps the most interesting thing to make is pizzolo. It is cooked "twice", as the first part of the preparation is partial baking of the dough. It is rolled out and then cut to obtain two halves. Each of them is shaped like a pizza and is to be baked for a short time.
Then it is taken out of the oven and the filling is placed. It may be salty – tomatoes, mozzarella, prosciutto, sausages, spices, or it may be sweet for dessert pizza – honey, cheese, pistachios. And two halves can be made with different fillings – both salty and sweet. Then place back the tray in the oven after you pour some olive oil and grated parmesan on top, seasoned with some thyme or oregano.
Scaccia – another Sicilian specialty, although it does not look much like pizza, but this should not be misleading – this pizza is also the top of Italian national cuisine and a culinary attraction for tourists. In the process of preparation, the dough is rolled out thinly and covered with Caciocavallo cheese and tomato sauce. It is made in a roll and placed in the oven to be baked. Once cooked, the pizza is cut into slices and consumed while the cheese is resembling threads. There are also different variations here – filling can be with vegetables, or with cheese and sausages or other salami.
Sfincione translated literally, means sponge, spongy. Which is not accidental, because this pizza is from Palermo and is quite spongy and is rectangular, unlike the others in the country. The filling is mainly of sheep's cheese such as Caciocavallo, tomatoes, anchovies, onions, bread crumbs. There is also a variety with a filling of ricotta and meat. Sfincione not only has established itself in Italy, but also has influenced the production in America – there is a deep dish pizza in Chicago influenced by it, as well as the tomato pie of Philadelphia and the American Siciliana.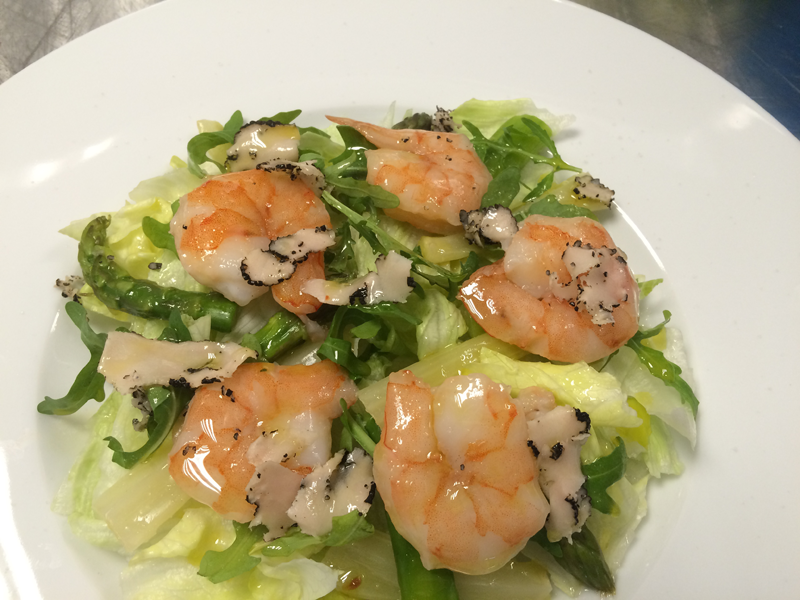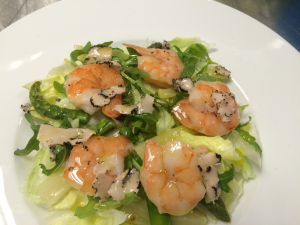 What else to try in Sicily
The list of Sicilian specialties can be continued – with local dishes, vegetable, cheeses, sweets … Let's look at something very typical of Sicily – Street Food. Since the delicacies are sought after, they are available in cafes and restaurants, but they have anyway been recognized as Street food.
The most popular is aranchini, which means orange and really looks like a small orange. Only that these are fried balls of rice, meat, peas, tomato sauce, spices. Another street dish in the form of balls is fried potato puree, mixed with mint or parsley, pepper and salt.
Emblematic for Palermo, the main city in Sicily, is a spleen sandwich. Offal is put in the bread – calf spleen, also lungs, usually trachea, add lemon juice and grated cheese.
Pasta dishes, which in themselves are a culinary emblem, can not be missed. The most popular is Pasta alla norma, where pasta is made with tomato paste, fried eggplant and salted ricotta, which is similar to cottage cheese. Pasta Alla Palermitana is made with tomato sauce, wild dill, raisins, sardines, parmesan cheese. And the Pasta con I ricci is absolutely exotic – with sea urchins! – which very tasty and popular.
From the desserts we should mention cannoli – waffle rolls filled with mascarpone cheese, optional ricotta cream, to which is added syrup, also fruits.