The recipes of Strandzha national cuisine contain the experience of people living in the Strandzha region at the end of the 19th and the beginning of the 20th century. The mountain character of this place, crossed by many rivers, and the proximity to the sea, determine the main products that come in different dishes from the area. In Strandzha there is a household that keeps animals for food, as well as its own vegetables, fruits, nuts and spices. Among them are forest herbs and fruits used both fresh and dried.
In this special place of Bulgaria a special kind of coffee is prepared. Pork, pork, mushrooms, peppers, tomato paste, carrots and many spices are put into the gyuves, from which its name may be called "Strandzha mosaic".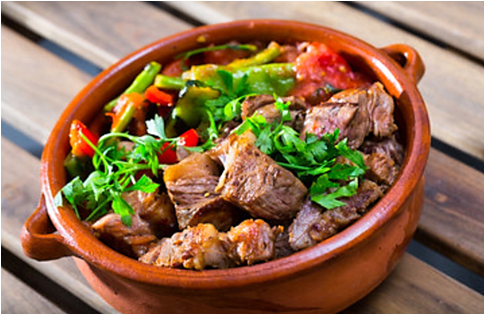 Traditional Strandja cuisine is particularly interesting, varied and delicious. The reasons for this are that the locals derive their wealth of food from the sea, the mountains, animal husbandry and agriculture. Because of this, Strandians prepare dishes from fish, game meat and pets.
There are also home-produced  products from the hosts' own gardens, as well as mushrooms and herbs from the forest. Typical of traditional Strandzha cuisine is that the dishes are simple, prepared quickly, with little effort, but on the other hand, they are divinely delicious, with rich appetizing colors.
Strandzhans have a great respect for bread, which is their staple food, along with pasta – so many dishes are made from cereals.
The amount of bread and pasta consumed is quite large compared to other possible foods prepared in this part of the country. During fasting, the main dishes are various pickles, porridges, stews and legumes.
The local population is not particularly fond of frying, but they do have a breakfast meal that they love a lot, but more about it in the end to this material; More preferred are porridges, stews, or grilling, and many greens, spring vegetables and spices are used.
What is curious about this area is that Strandzhi likes to eat from a common pan – pan, bowl or pan, so when you next visit one of the summer fairs in the villages, be sure to bring a spoon to try the pan pan food – the taste is remarkable! Rare meals are consumed with spoons, and the thicker ones are eaten, with mounds of bread melting into the meal.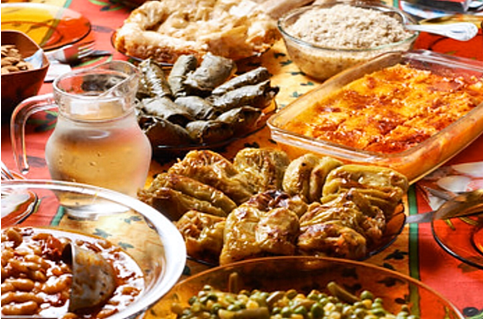 Strandja food stories can send us into the mysticism and age-old pagan-Christian rituals of the people there. One of them may be the noisy turban, invariably made in May for St. George and St. Constantine and Helen, in July for St. Mary's and in August for the old Ilinden or Virgin.
It can also be a tale – a winter tale related to the traditional sacrifice of a pig; or for a hot, summer scenery during harvest in the Veleka River with walks and mushroom picking in the forests of tsar, ghorun, marshmallow and other types of oak and beech.
The topics of the people around the table may be angry criticism of the rulers who led the agriculture to absolute disruption; or it could be the discovery of one of the last wild deposits of Crimean tea or a blueberry tree that grows only in these lands.
Today in Strandzha it is told what used to be when the Strandzians ate daily what they find in nature and in their gardens, plus their greatest weakness – bread baked under a peak. Only on holidays and harvests did they afford meat, herbs, raw-dried pork delicacies, such as grandfather, dandelion and onions, beans, river fish and vegetables, milk and dairy products from the vast number of dairies in the region. Their traditions today have changed a lot because sheep are almost gone.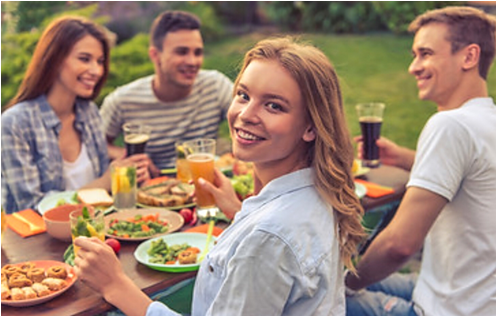 Fortunately, there are many people in the villages in the interior of Strandja who remember traditions and rituals and keep them alive to this day and love to talk about them. These people cast healthy bridges over what used to be and what life is like in those places now. They prepare for culinary holidays and weekdays the way grandparents did in the old days.
Most of the dishes that Strandian cooks are extremely easy and do not require much time before being served, except when special attention is paid to the preparation of meals during the big family holidays.
Products used by the locals are easily accessible to any hostess. Canned foods are too often used, such as salt leg, bacon, grandfather, sadderm and others. In the summer, when agricultural labor is intensified, the cold food and drink prepared at the levels – sherbet, paprika, oshav, tarator or milk, predominate.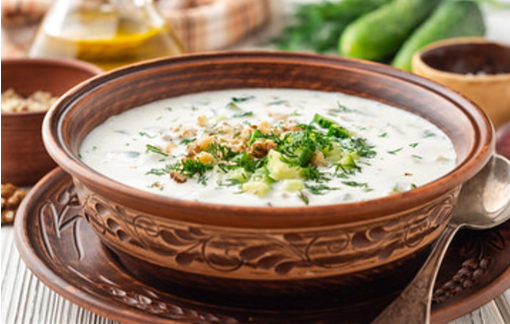 Vegetables, mainly cereals and stews, the harvested wild herbs and fruit, as well as vegetables, play an important role in the year-round traditional food. During the blissful days of the year, the food diversifies with products of animal origin, such as milk and dairy products. Meat is also consumed, mainly pork – both fresh and canned, as well as lamb, sheep, goat and poultry, but above all on certain holidays.
Depending on the method of food preparation, the first ones are baked directly in a joke, on a wooden skewer, in a basin, in a copper tray under a tip, and only then come cooked dishes in water, in their own fat or fried.
Fried is a rarity, but still fried flour and other ingredients for different types of porridge. Characteristic is cooking without frying and without red pepper. Particularly popular is the preparation of animal fat, such as lard, breadcrumbs, salted bacon, sheep fat, butter. Vegetable fats, such as olive oil and carp, are also used.
Most of the dishes prepared in this region have many different spices, which enhance the taste and aroma of the dishes. Daily herbs used are either fresh or dried – roasted, parsley, savory, hot pepper and more. Used crushed or crushed black or red pepper.
The housewife's constant concern in the fall is to dry out ointments (small tomatoes) and red peppers strung on a 'string', as well as hot red peppers used in the winter to prepare many dishes.
There is almost no dish to cook without onions, leeks or garlic. Horseradish and horseradish are also commonly used spices, especially when preparing for winter. Vinegar is most often made from wild grapes or pickles. Sugar is hardly used. Five sweetmeats, crab and bee honey are preferred for sweetening. Salt is a spice that is used daily. In each family, so-called pepper salt or ground pepper is prepared.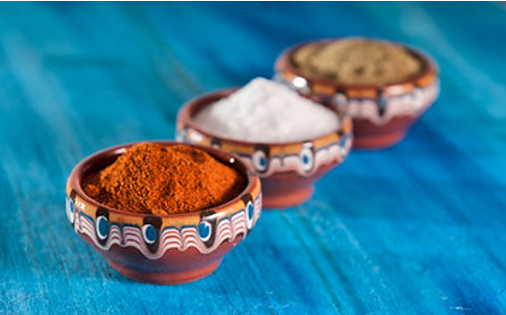 An interesting detail about this region, which we do not want to miss, is that the measures used by the population in Strandzha to prepare their food are: crank, bowl, harcoma, drum, gourd, handful, grip, lump, etc.
Very popular and easy to prepare here are the Strandzha langids that we left in the end. They are a traditional Strandja fried breakfast. It looks like bays or small pancakes because the dough is closer to the pancake but a little denser. It is mixed with 3 eggs, 2 cups of fresh milk, a pinch of salt and flour as you soak.
Fat is burning in the pan. Using a spoon, scoop out the mixture and pour into the pan. When done on one side, they turn to turn red on the other. However, they do absorb a lot of fat. Serve with sugar, honey, sweet, crab, salt or cheese. Enjoy!