If you are looking for a restaurant in Bansko where you could try something different of the local dishes, visit Leonardo. Here you will be accommodated into the unique Mediterranean atmosphere to withstand elegant style in light colors and comfortable furniture. The dishes in Leonardo restaurant are prepared according to original Italian recipes and they are so are so tasty that receive compliment even of Italians visited the restaurant.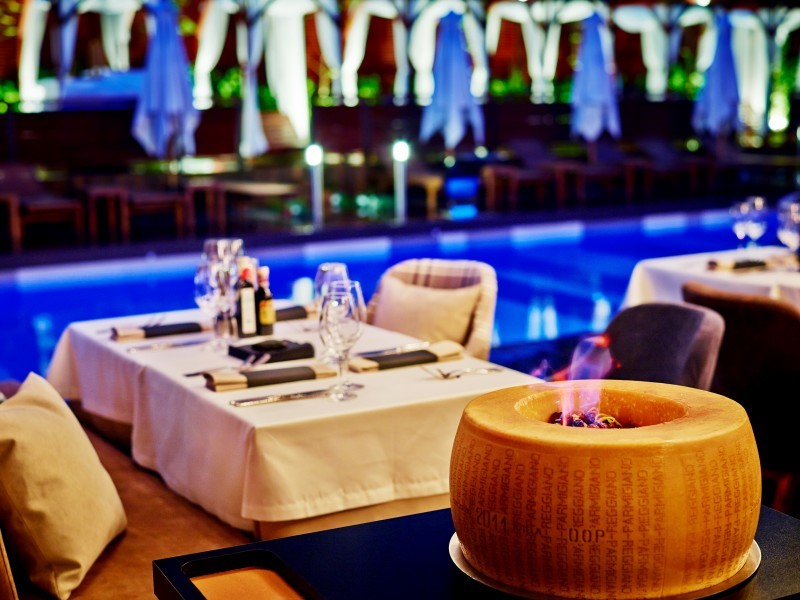 By the way, foreigners and guests of Bulgaria perceive visit to this Italian restaurant as an experience and comment on the rich menu, delicious food and impeccable service. The prices in this luxury restaurant in Bansko, which is a part of the Aqua complex of Lucky Bansko Aparthotel, are са quite reasonable relative to the quality of food and excellent service.
Even before "reach the food" you will be impressed by the atmosphere. The restaurant has 65 seats, with comfortable tables and chairs, is filled with light, and large beds with discreet scent of lavender and two swimming pools enhance the feeling of freshness. For winter, the fireplace adds coziness in this prestigious restaurant in Bansko.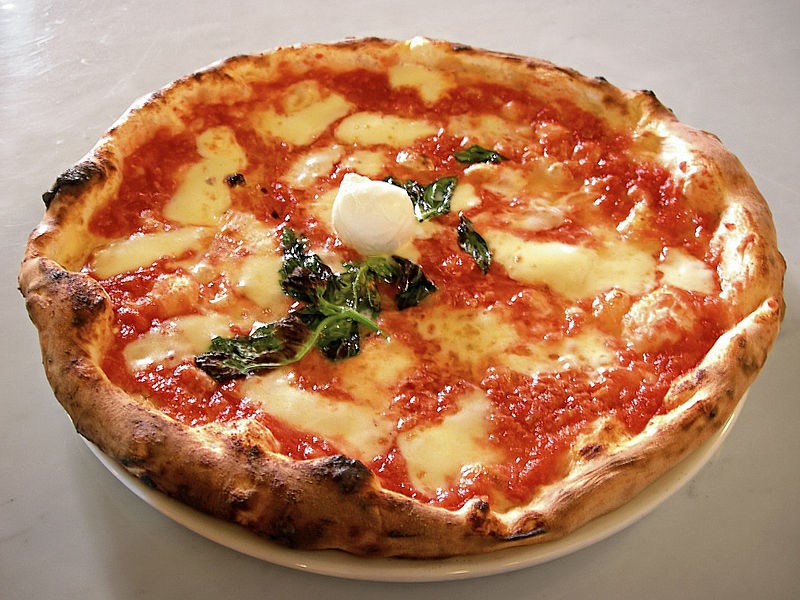 We can talk a lot about the food, but it is best to try it to find the culinary magic of Chief Gani Pavlov.  He graduated from the culinary institute in Tuscany"International Academy of Italian Cuisine", Italy and he cook professionally for 15 years.
He is a specialist at Mediterranean and national cuisine.
Chef Gani Pavlov creates his culinary wonders and he presents them to our guests in a unique way, leaving the guests feeling an incredible culinary pleasure.
Otherwise restaurant Leonardo has everything that a gourmet-connoisseur of Italian cuisine can think of – salads, soups, appetizers, traditional cuisine, specialties … For pasta, spaghetti and pizza we can only say that here you will find their true flavor at this in their different variants.
Well, you can choose and octopus on a plate with thyme and olive oil; tuna on a plate with stewed spinach with pine nuts and tomato confit; beef steak "Marsala" made from Black Angus breed and served with sour cream, asparagus and green pepper …
The best restaurant in Bansko offers both authentic Italian dishes made from the highest quality fresh ingredients and delicious barbecue JOSPER, prepared with products of proven ecological origin.
The desserts are also varied – from balsamic strawberries with mascarpone flavored with black pepper, balsamic and lime zest in ice cream to fruit sorbets. For the youngest is there a special multicolored homemade ice cream, garnished with sauces and chocolate surprise. Guests can watch "live" mystery of cooking because there is show cooking.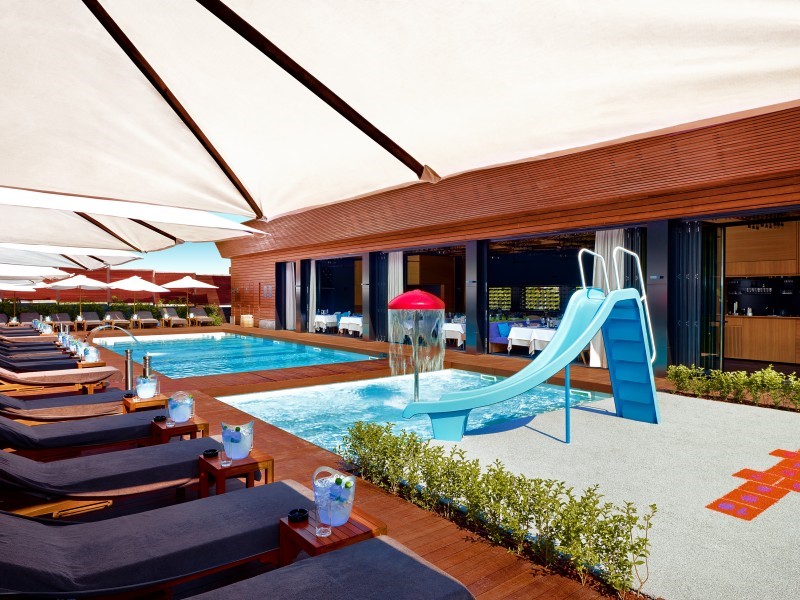 But that's not all. The restaurant is part of the Aqua complex "Leonardo" which has two outdoor pools, one for children up to 6 years with water slide. The water is heated constantly provided a life saver. There are comfortable teak lounges, table and luxurious tents.
The sound is a professional, and you can hear music even underwater.
You can order delicious cocktails, chilled wine and food suitable to eat at the lounge … 7 days a week from 10 to 20 hours when open Aqua complex "Leonardo".
You can visit various restaurants in Bansko, but "Leonardo" will surely remember when still leave will want to return again!