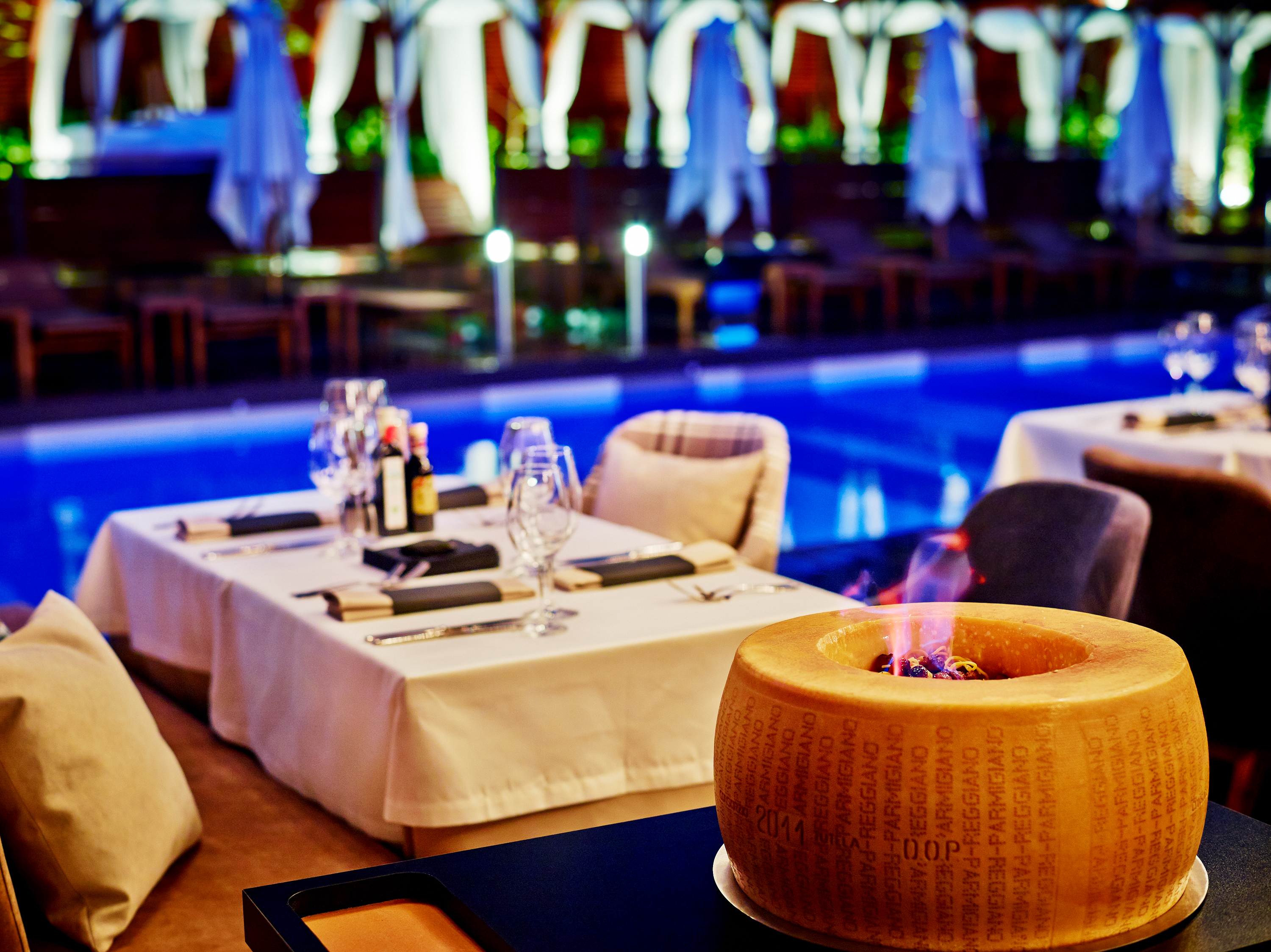 If you believe that the cooking is way far from the art – you must visit Leonardo Bansko – the food in this extraordinary restaurant is absolutely piece of art. Visiting this luxury restaurant in Bansko you will confirm that the restaurant is real attraction, full with finesse and artistry. Which you certainly will recommend to all your friends and relatives. It is not only that you are able to watch real time show cooking but you will be stunned by the professionalism and skills of the chef. In this luxury restaurant in Bansko everything is impressive. Let's start with the food.. In Leonardo Bansko you will understand what is real Italian food – looks and tastes! And you will immediately see the big differences of imitation, which you've probably come across so far, thinking that you eat "Italian specialties".
The Leonardo's recipes are guaranteed authentic, "sealed" ancient Italian culinary traditions. The ingredients and spaces are from italian manufacturers, imposed as leaders in the culinary industry. And here it comes the master chef Gani Pavlov – who has build an impressive carrier in culinary, his name is synonym of elegance, creativity and precision. He graduated from culinary academy in Tuscany, he specializes in Mediterranean cuisine, he has over 15 years of professional experience in cooking in leading positions in various renowned restaurants.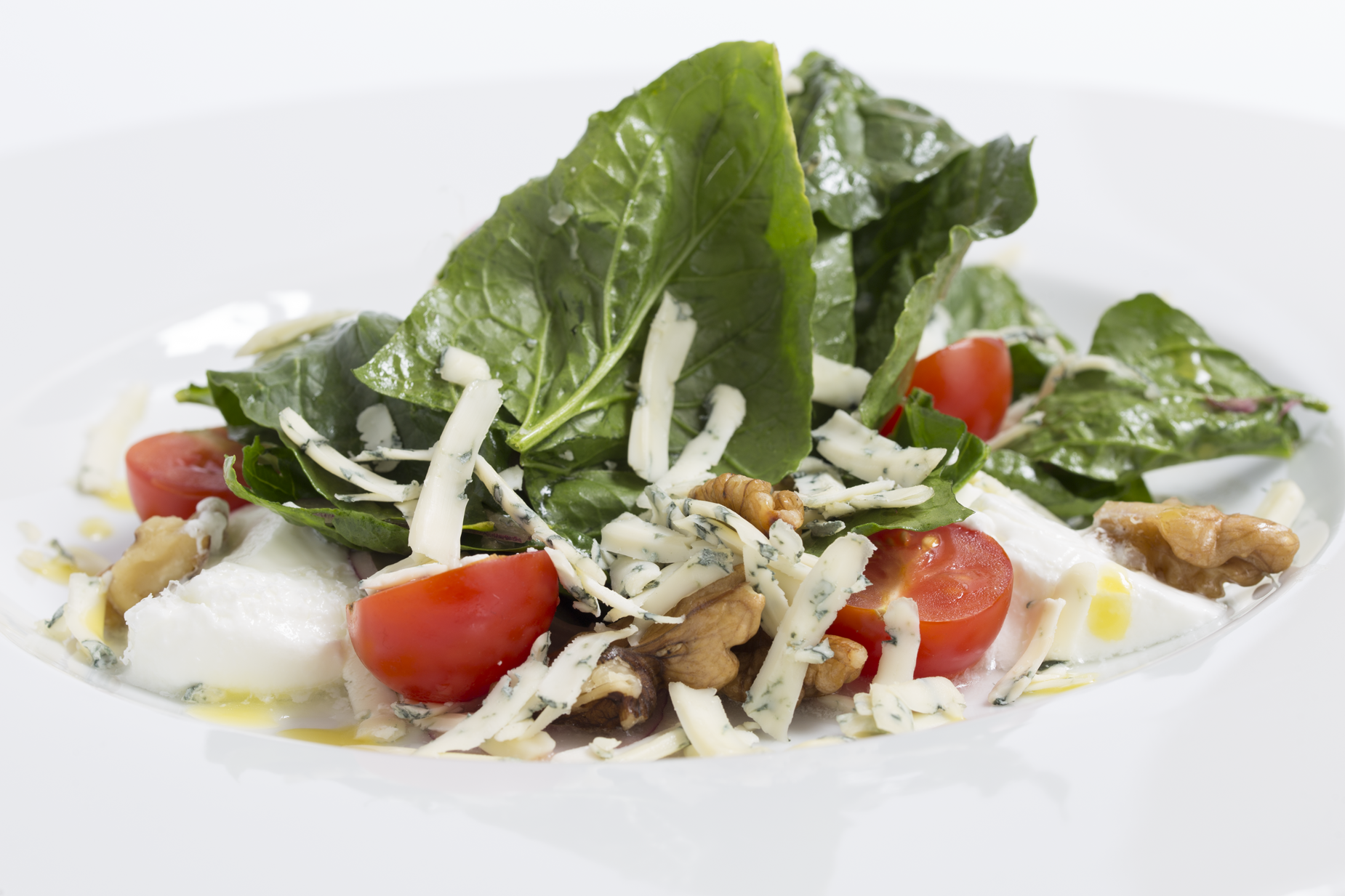 So the culinary masterpieces of Chief Gani Pavlov will not only show you what the real Italian food taste but it certainly will make you its fans. Moreover, in "Leonardo", which is among the best restaurants in Bansko, the menu is very diverse, you can try soups, dishes, appetizers, pizzas, desserts … And due to the fact that you won't be able to try everything in the menu- you will want to come over and over again.
Besides the food the other impressive part of the restaurant is its atmosphere. Entering the restaurant you will feel freshness, the restaurant is spacious and bright. The interior design is cleverly done and creates a unique atmosphere – lush vegetation enveloped comfortable tables and chairs, discreet flower scents blend of modernity, luxury and comfort, inspiring unique flair for the Mediterranean ….
In addition from June to September – you can use two outdoor pools that has a direct view of the tables in the "Leonardo". Because the aqua complex in the summer is open every day from 10 am to 20 pm you can order food and drinks in the comfortable lounges with luxury tents. One of the pools is for children, with a water slide, where the water is heated at a constant temperature, there is – of course – a professional lifeguard. That is why Leonardo is suitable restaurant for couples and families, and for larger companies. The seats are 65, and the restaurant is open year round.
And – last but not least, check the customers reviews – they are all agree that the food is delicious and varied, also the service is amazing. And all the customers are adamant that they will visit restaurants frequently.
So – go to "Leonardo" and you will already have a favorite italian restaurant!