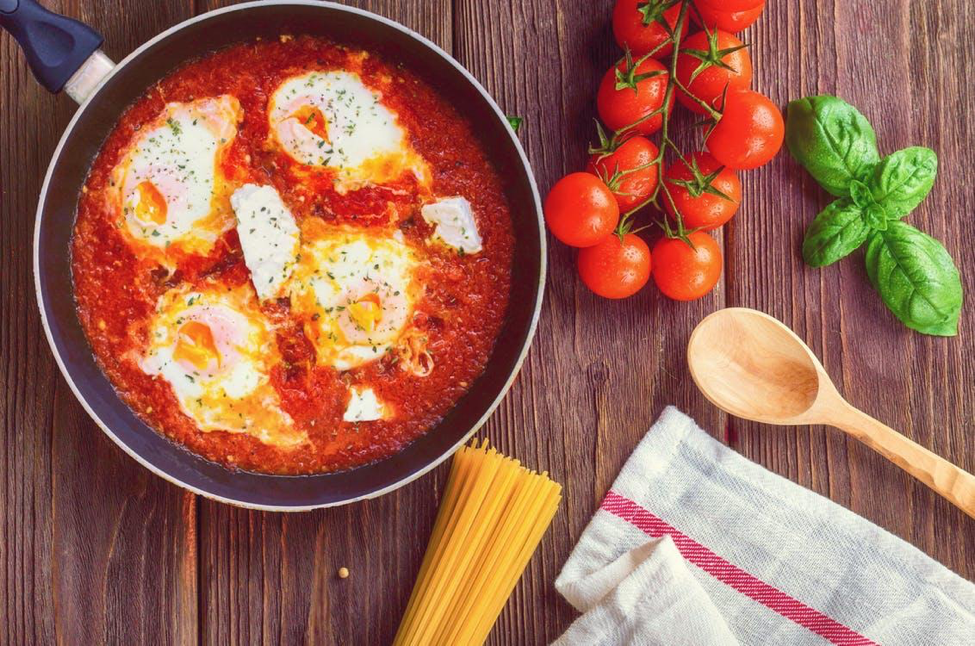 Italian cuisine – a colorful combination of traditions
There isn't a person who has not tried at least one famous Italian dish in their life. Some of dishes of the Italian cuisine are so popular that they have become a common part of other world cuisines such as the American one. Everyone has heard of pizza Margherita, spaghetti Bolognese and the tempting tiramisu.  You can find at least one popular Italian dish in every western restaurant.
Obviously, Italy is a country whose kitchen can satisfy every culinary taste. Although Italian cuisine is one of the most popular and preferred cuisines in the world, there are a number of traditional Italian dishes that remain still unknown. Each of the different regions of Italy is unique with its specific culinary traditions, built from the rich millennial history of the country.
The undescovered culinary side of Italy
You will notice that many of Italy'slittle known regional traditional disheshave appeared in rural areas and are made up of products that are simple and available to the average farmer. In the past, Italian farmerssold the best of their produce and the freshest and most selected meat, leaving their worst non-sellable crops for their families.
For generations, the population has experimented with various creative culinary combinationscreating a number of dishes that are both simple and tasty.
Their goal was to prepare satiating food made from a few available products.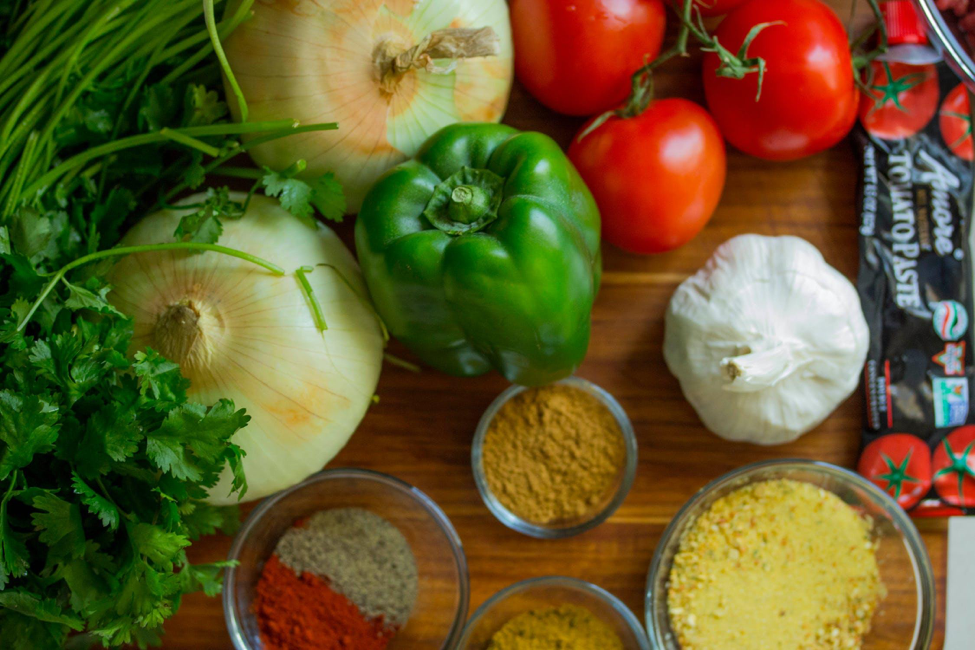 So their culinary creations are day popular regional specialties. Therefore, it is good to follow this advice if you are traveling to Italy.
Do not forget to check out what dishes are offered in the region you are traveling to.
Italian cuisine hides culinary secrets, so if you are one of those who are looking for new culinary experiences, do not hesitate to discover them.
Enter a culinary adventure in the rich flavors of Italian cuisineand discover its exotic side.
Here are some little known appetizing Italian dishes:
Roasted peppers pasta
This dish, as strange as it sounds, is hard to find even in Italian restaurant soffering an authentic menu. The recipe for its preparation is very easy. The peppers are roasted on the grill until their skin becomes black. Afterwards, pine nuts are slightly cooked in a pan until golden. Walnuts can be used instead of pine nuts.
In a separate pan, add olive oil and fry some garlic and onion until they are browned. The peppers are blended together with the pine nuts and added to the onions and garlic, in the pan; afterwards add milk to adjust the creamy consistency, salt, black pepper and white pepper. The pre-cooked pasta is added to this mixture and the dish is ready. Finally, sprinkle with parsley or basil and some freshly grated Parmesan.
Parmigiano eggplants
One eggplant is cut into slices, sprinkled with salt and left to stay. During this time we prepare Marinara sauce with pulp of juicy and fresh tomatoes, finely chopped onion and garlic, fresh basil and olive oil.
The eggplant slices are baked on baking paper until they become crispy. Then pour over the Marinara sauce and sprinkle with Parmesan. Repeat the procedure until multiple layers are laid, then cover with mozzarella and Parmesan. Bake for 30 min at 180 °C.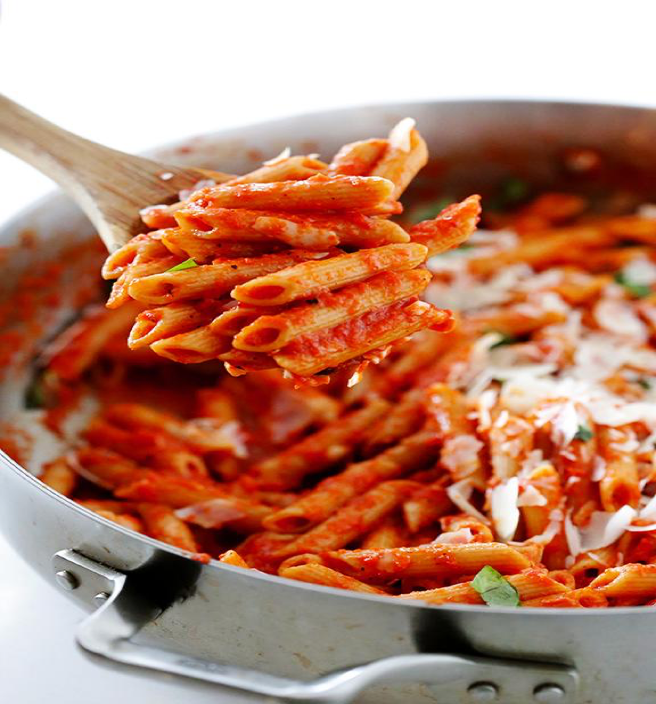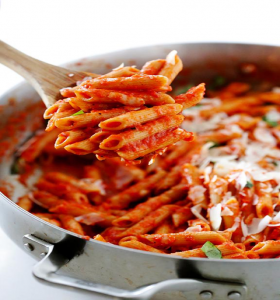 Coda alla vaccinara
This traditional dish comes from the Lazio region. It is a Roman stew with a beef tail and a variety of vegetables such as celery, carrot, onion, garlic, white wine, tomato sauce, tomato paste, vegetable or chicken broth, parsley, cayenne and black pepper, cloves and other aromatic spices such as cinnamon and nutmeg.
Prosciutto or pancetta, as well as pine nuts and raisins can be added to the recipe to achieve a sweet and sour taste.
Lampredotto
This traditional Tuscan dishmay not be to everyone's liking. Lampredotto is made from beef tripe. Originally it was designed as filling for sandwiches. In Florence, this kind of sandwich is even a popular street food, and if you are one of those who like to try out non-standard dishes, then you might like this specialty.
The recipe for Lampredottohas different variations. The most popular of these includes carrots, onions, celery, pepper, parsley and cloves. In some variants of the dish, tomatoes and cabbage are added. The name Lampredotto derives from the name of an eel lampredo, inhabiting the Arno River, because its wrinkled skin resembles beef tripe.
Pajata
This traditional Roman dish comes again from the Lazio region and is considered a delicacy. Its main ingredient is a special type of tripe from the small intestine of a milk calf or in rare cases of an ox.
This dish appeared for the first time in the Roman Testaccio area where the city slaughterhouse was located. The beef tripe was traditionally prepared with onions, celery and tomato sauce. The resulting mixture is seasoned thoroughly and used as garnish for pasta, usually served with rigatoni.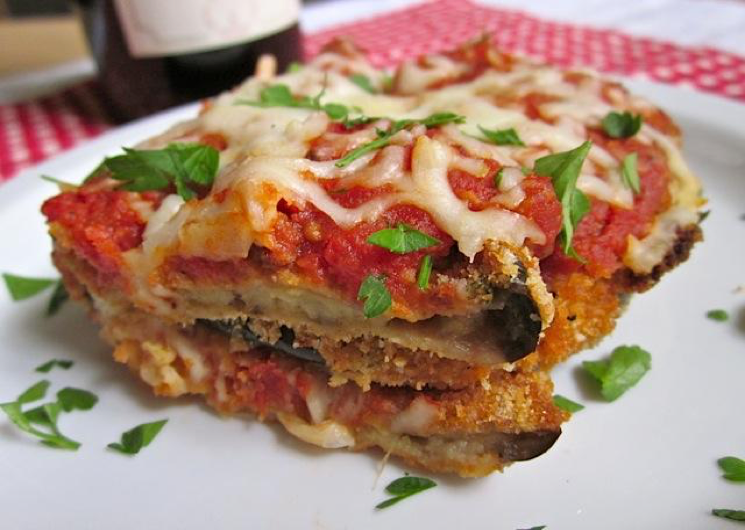 Seadas
This surprisingly easy dessert comes from Sardiniaand definitely should be tried. It is made from the products with which Sardinia is known for. It is a small sweet dough sweets filled with sheep cheese filled and sauced with chestnut honey. They can also be sprinkled with powdered sugar.
The name Seadas actually comes from the word seu which means animal fat used in the making of candles. This is because the ready-made and sauced with honey Seadasare shiny like candles.
The Seadas have a historical past. Shepherds' wives served them to their husbands in the spring when they came home with herds of lambs after having spent the whole day on Sardinian pastures. They are served warm and go perfectly well with the sweet wine Malvasia.
Sanguinaccio
This exotic and sophisticated chocolate dessert is a type of mousse and is definitely suitable for the seekers of true culinary exotics. It comes from the region of Campaniaand can also be in the form of a sweet salami. The main ingredient in it is pig blood and it resembles the British traditional black pudding specialty.
The recipe for it has different variations and the dessert can also be prepared without blood. Made in the Neapolitan version, for example, the dessert has a mousy consistency that goes well with the fried sweets offered during the carnival season. The mousse is made of black chocolate, cocoa, flour, sugar, fat, pork blood, salt, cinnamon, milk, vanilla. Bread crumbs or corn flour, salo, onion, Marsala wine, raisins are added to the salami mixture.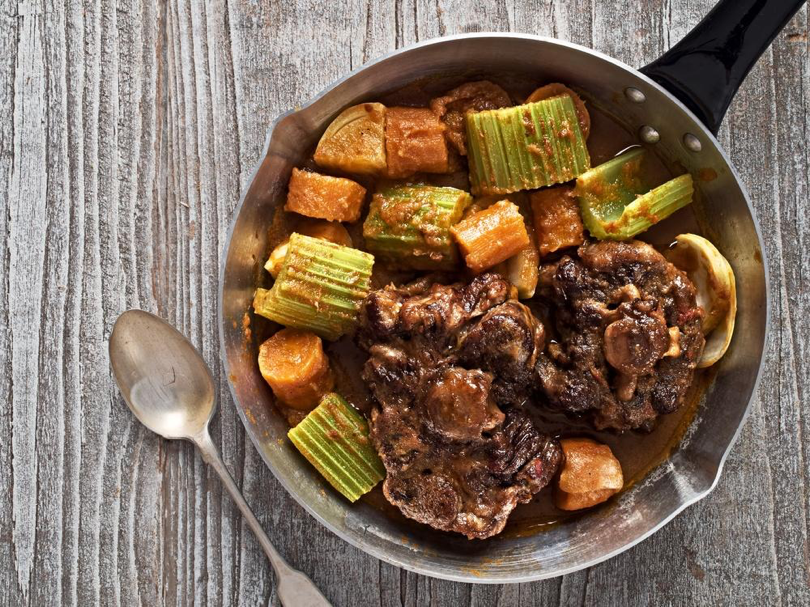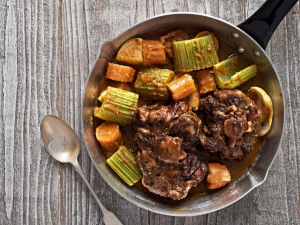 Schiuma di mare
This exotic and appetizing dish will definitely appeal to fans of seaside cuisine. The name of this dish in direct translation means "sea foam" and is popular throughout the country. It is prepared with small sea fish that are caught only under certain climatic conditions and time of the year. This is done in order to prevent the killing of fish schoals before they have been able to breed.
Interestingly, every region in the country has its recipe for preparing this dish and a separate name for it. For example, in Liguria the whole fish is boiled in salt water and served with olive oil and lemon. And in the region of Apuliaand in some parts of Sicily, the fish is filleted and put in fried fish pies and omelets.
Sarde in Saor (Venice)
The name of this tasty sweet and sour Venetian dish in a Venetian dialect means "delicious sardines". The clean sardines are fried and garnished with a separately cooked mixture of onions, white wine, wine vinegar, sugar and sultana raisins.
Pine nuts can be added as a final touch. This easy to prepare spicy specialty can be served both warm and cold as it is equally appetizing.