Wanted food – numerous attractions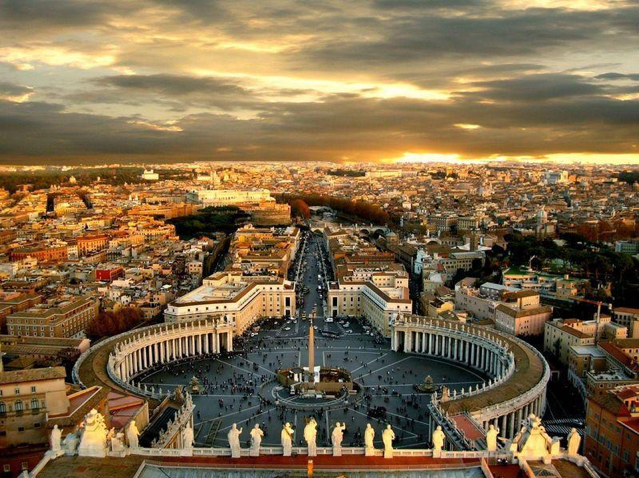 With the extraordinary popularity of Italian food, it is naturally around her constantly to have a show, attractions in preparation, a variety of records. It's even hard to track because new ones are constantly appearing.
Not only in Italy, but all over the world. Even the Italians are not able to compete with everyone else on a show with Italian food.
First place, seems to be taken by the pizza – there are all kinds of records. The most craziest thing ever since was 2016 when pizza was delivered to Mount Kilimanjaro.
Professional climbers assisted the suppliers who alternated to carry the pizza while climbing up to 5,897 meters above sea level. The idea, of course, was American – a chain of pizzas that marked the opening of its first restaurant in Tanzania.
The Chinese, probably because their largest population on Earth, in Shanghai in 2015 improved the record of a massive return of pizzas to 511 people. With that, they were ahead of the English record in London last year, where only 338 people participated in the show.
The Romanians didn't fall behind – in 2009, in Bucharest, they ordered pizzas next to each other at a length of 500 m. This surpassed the Australians who had previously made a 220-meter pizza row.
The Italians perform in 2012 with the classical "Margarita", which, however, was not quite classical. Its diameter was 40 meters and the weight was 23,250 kg. Only the flour used was 9 tons, and the cheese was almost 4 tons. Five chefs made it for 48 hours, then donated.
As can be supposed, the Americans are here as well. This year in California, hundreds of volunteers carried cheese and tomato sauce on a huge pizza, 2,13 km long. This is much more than the pizza in Spain made in 2011 with a length of 1141.5 meters. For comparison, the Eiffel Tower is 324 meters.
Cooking courses in Italy attract tourists from all over the world
The delicious Italian cuisine is so popular that culinary tourism here has surpassed traditional wine tasting tours, cheese, wines, and so on. Italy has for years been offering tourists and cooking courses of their own duration, which attract tourists from all continents.
In addition to being highly sought after, the courses are also part of the country's strategy to popularize the world's true Italian cuisine as a protection against numerous imitations.
The training is accompanied not only by tasting in specialized catering establishments, wineries, farms, production enterprises, but also with a number of cultural and entertainment events with promotions, multimedia, etc.
Promotions are also made at selected restaurants around the world. For example, in our country, Tuscan cuisine was presented at the Italian restaurant Leonardo in Bansko by the Italian chef Filippo Saviozi, who came from Tuscany specially for the occasion.
Culinary training for tourists in Italy is also offered by institutes, academies and family cooking schools. The cooking schools have quite attractive places.
Such a school, for example, is in Badia A Colitbuono in Tuscany, an 11th century monastery, now a family-run wine-resort. Tourists can learn to make a full daily menu of authentic Italian Italian cuisine.
Barilla Academy in Parma is for professionals, but there are also courses for amateurs. It has modern technology, has a large auditorium around which are the training rooms, a laboratory, a restaurant.
Its culinary library has over 11,000 volumes of gourmet menus and materials, multimedia technologies, short films for traditional Italian cuisine are introduced.
Apart from the professional, amateur courses also offer Apicius – one of the most famous culinary institutes in the country. He is in Florence, and trainings can be day, day, week or more, and lead professional chefs. Of course, tours of restaurants in the city, as well as visits to wineries and farms are offered here.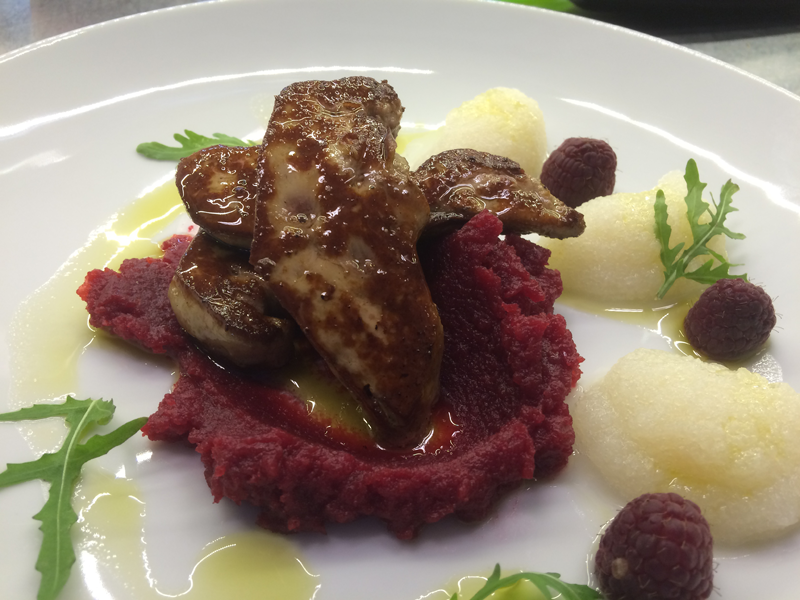 National Italian food – simple and wonderful as art
If we can somehow accuse the Italians of having a little manners in eating, it is certainly not so with their own food. There are no extravagance or complex combinations in it.
If there is a peculiarity, it is that the national Italian cuisine is actually a regional dish, all over the country, which may have specific peculiarities in the preparation.
All products in the national Italian cuisine are widely known. Generally, many vegetables such as salads and trimmings are used. The main dishes are rice, potatoes, corn.
The beef and chicken, wild game, go mainly from the meat. Pork is more typical of Northern Italy. Although there are no "strict laws" in this respect too. For example, prosciutto – ham of dried pork is very popular throughout Italy. In southern Calabria, they make pork "pacha" and bacon and chopped flesh.
Of course, as a naval nation, in their national cuisine, Italians cook lots of fish and seafood. The fish dishes are countless, the swordfish and turbot dishes are very popular, as well as the sardines. There are also combinations of different types of fish with meat, rice, potatoes. Specialties due to their taste qualities are very much appreciated by the sepia and squid.
"Separate Book" as sole dishes are pizza and pasta. The variety of stuffings, trimmings and sauces are enormous for them. Pasta is made from pasta, spaghetti, lasagna, ravioli, tortellini and much more. There is also a great variety of pizzas.
Traditional Italian cuisine uses many spices – basil, rosemary, parsley, marjoram, chili, cinnamon, nutmeg, and so on. However, they are used very well – to give a certain flavor and flavor, but without disturbing the basic taste and breath of the dish given to it by the products used.
Obviously, the way of preparing – with familiar products, but with unique details from ancient recipes, plays a role.
The magnificent national Italian cuisine – with roots in ancient times
Today's Italian cuisine is among the most popular all over the world. It turns out, however, that its roots are somewhere in ancient times and even for the popular pizzas and macaroni, Italy's "authorship" can be challenged.
In its development over the centuries, modern Italy has combined accumulations of different cultures and civilizations. The current territories of the country are still inhabited 12,000 years before the New Age, but it is enough to take into account even closer – Ancient Rome.
Moving from a kingdom, through a republic to the longest-running empire in the Western world, Rome has conquered huge territories in Europe, the Middle East and North Africa. It borrows from the ancient Greeks, the Etruscans, the ancient Egyptians, from the cultures of the then territories of Western Europe.
This of course also applies to gastronomy. It is even the easiest to borrow from the population of the conquered territories to which the legions have long lived.
The first written records from Rome that point to an association with the pizza for the third century before the new era. Such cakes and ovens for cooking were discovered during the excavations of Pompey, destroyed by Vesuvius lava on August 24, 79
Yes, but the Egyptians also had their own specialty of flat cakes with spices that served as the pharaohs' birthday. The Hellenes also had similar cakes by putting on their sauces and various trimmings.
According to some ancient Greek sources, this delicacy came from the Babylonians. Similar information is given to the Persians on their shields on flat bread rolls and they eat them with cheese.
Macaroni "can be claimed" by Etruscan and Egyptian – there are preserved ancient frescoes depicting how pasta is made, and "paste" has ancient traditions in China.
Either way, ancient recipes have evolved on a local soil with specific tastes and spaghetti, and the pizzas of today's national Italian cuisine have definitely become the most popular in the world.
Truffles for Italy – nearly 500,000 EURO a year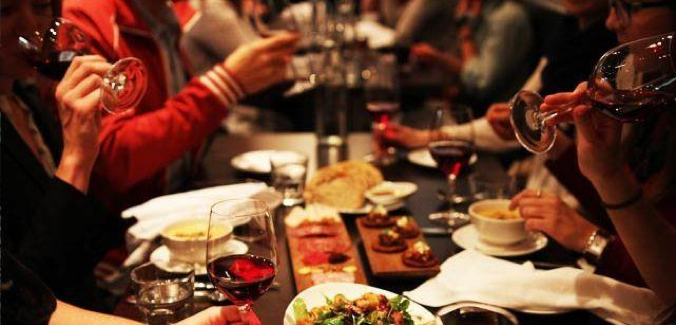 Truffles are the culinary emblems in today's national Italian cuisine. To "hunt" these underground mushrooms with unique flavor and taste, and their use in culinary industry, Italy competes for a championship with France. Somewhat "peacefully" the two countries have specialized – France in black, Italy – in white truffles. Both, and others, are extremely expensive delicacies all over the world.
In fact, in truffles the word hunting may not be used in quotes – these delicacies are looking for specially trained dogs, which are among the most expensive specimens in the world. These mushrooms thrive underground in certain soils, with specific vegetation and climatic conditions in the area.
The extent to which truffles in Spain are a major economic sector speaks only the fact that the country has a National Truffle Study Center. It is estimated that truffle profits in Italy are approaching 500 million EURO a year.
Italy also has a truffle festival, as well as frequent charity auctions of unique specimens. At such an auction, a pound and a half truffle found near Tuscany was sold for $ 333,000.
Truffle consumption is somewhat a symbol of belonging to the higher social strata. At the same time, however, they are also useful food – they contain lots of protein, less carbohydrates and very little fat.
Even in ancient times, the Egyptians and the Greeks and the Romans, apart from their tastes and aromas, used them as a medicine and aphrodisiac. Avicenna, a famous Arabian doctor born around 980, has specifically recommended truffles as enhancing sexual desire and potency.
In their cuisine, truffles are used a little, because their flavors and tastes are strong. Moreover, at these prices, every gram is valuable. They are in the trimmings to various dishes – such as soups, meat, pasta, and salads, sauces, etc. Often, in order to preserve their fresh taste, today's Italian cuisine adds raw to the dishes.