Do you like amazingly delicious Mediterranean cuisine? Genuine sumptuous Italian food – made by authentic Italian recipes and original Italian products? So you must definitely go to italian restaurant "Leonardo" in Bansko.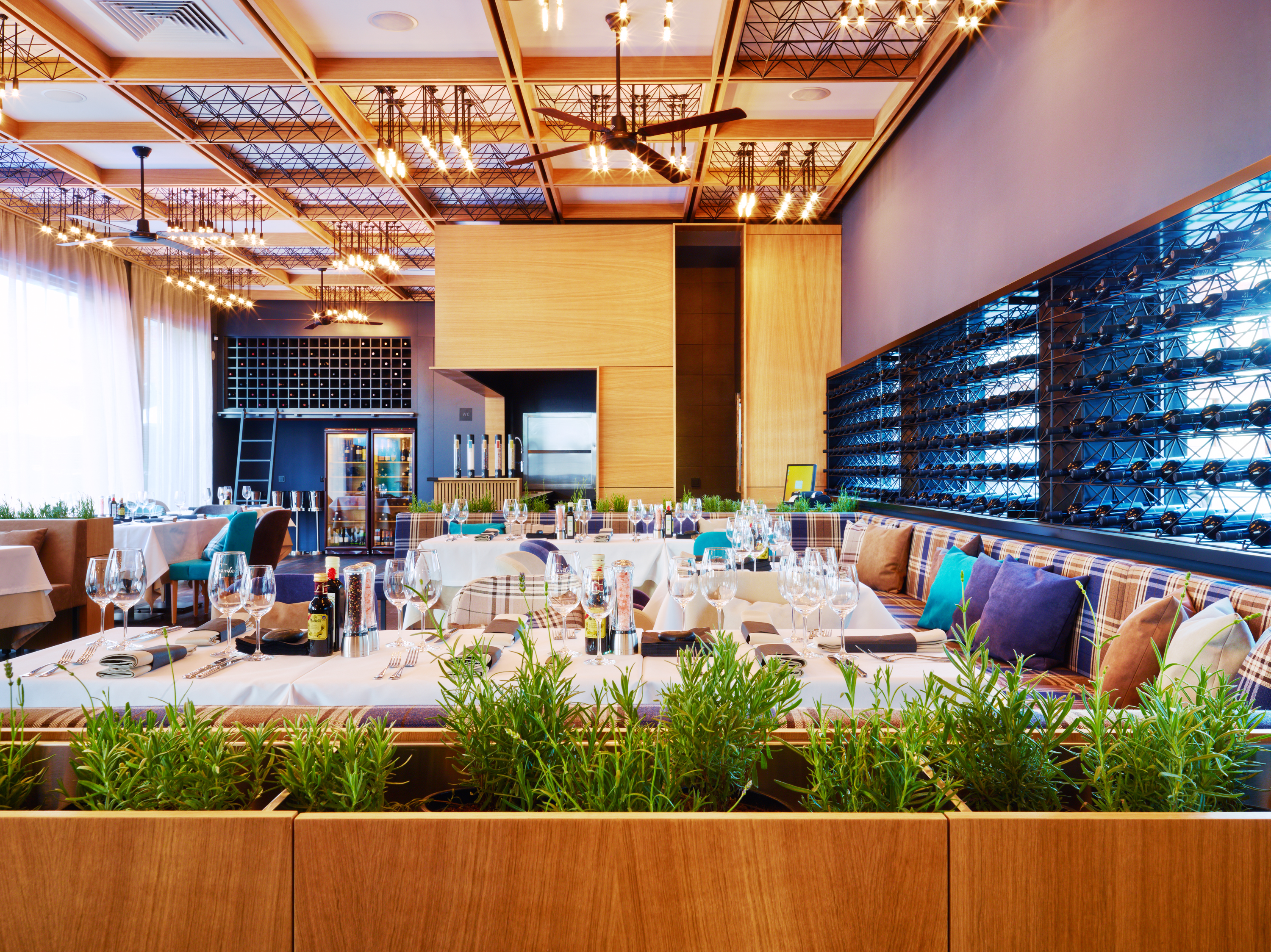 If you are married – you must go with to whole family. If you aren't then choose the right pleasant company to go with and you will never regret you chosen "Leonardo" among other restaurants in Bansko.
This luxurious restaurant in Bansko has a really diversified menu – salads, appetizers, soups, dishes, desserts. And probably you haven't tried most of them but it's worth it!
The fantastic taste is hard to be described – you should try it by yourself. But anyway here is the small list of delicious suggestions that will give you an idea at what culinary delicacies you may find at this Italian restaurant– Leonardo Bansko.
For instance the salads: "Italiana" – peeled tomatoes, arugula, Kalamata olives, honey dressing and Parmesan flaky; Organic Black Quinoa, with mushrooms, roasted peppers, artichokes, cherry tomatoes and pine nuts, flavored with lemon and olive oil; Caprese "Leonardo" – peeled tomatoes, mozzarella and homemade pesto; Arugula salad with Lollo Rosso, lettuce and tomato confit, quail eggs with a piece of tuna in poppy and lemon dressing.. The next are appetizers – St. Jacques scallops baked with herbals, souse of finokio and green paper; Octopus plate with thyme and olive oil; Plateau of Italian sausages and cheeses, served with raspberry scenes and dried fruits.And to an awesome pizza, pasta, main courses and desserts you will get there when visit a restaurant "Leonardo".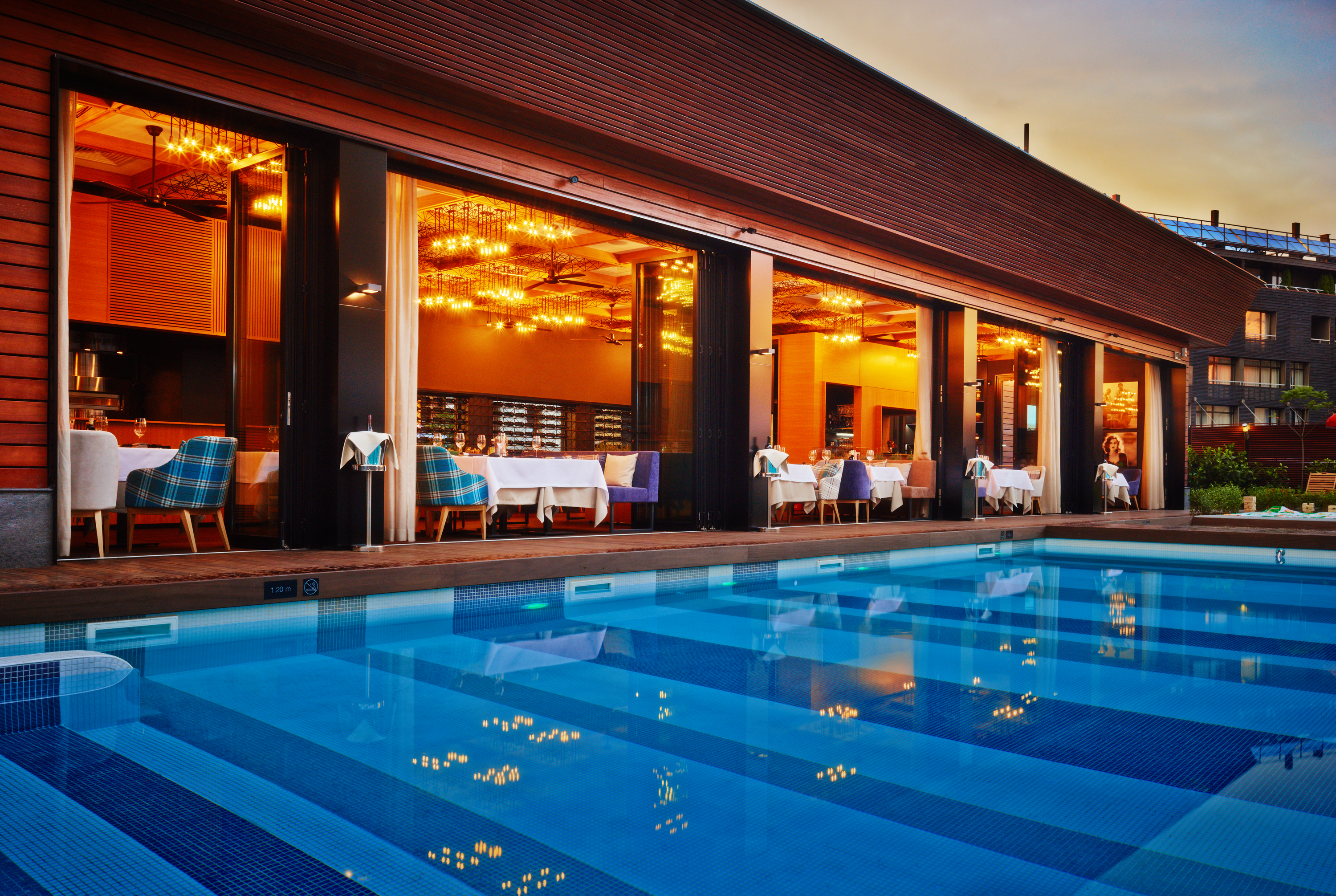 Furthermore the guests can live watch the mystery of cooking because there is a show cooking which is the other impressive attraction. The restaurant offers also a delicious barbecue prepared with proven ecological origin products. And it is likely to want to stay a few more days to enjoy longer anything! Because you will fall in love not only with the kitchen and the nice service but he atmosphere in the restaurant – fresh, bright, spacious, with carefully selected interior, gentle scent of lavender, comfortable tables and chairs overlooking two outdoor pools, a captivating sense of flair Mediterranean..Leonardo Restaurant is year round open and in winter interior is complemented by a fireplace. Its capacity is 60 seats.
Actually your visit can last longer if you would like to. This magnificent Italian restaurant is part of the aqua complex to Aparthotel "Lucky Bansko". Aqua complex "Leonardo" has two outdoor pools, one designed for children up to 6 years and has a water slide. At your disposal are comfortable teak lounge chairs, coffee table, and luxury tents.
The sound is a professional, and you can hear music even underwater.You can order delicious cocktails, chilled wine and food suitable to eat the at chaise. Aqua complex is open seven days a week, from 10.00 to 20.00., Weekdays after 16 pm, you have a 50% discount. And all of this is near to the hotel "Lucky Bansko" ! So feel free to stay at the spa hotel "Lucky Bansko" and visit a Leonardo restaurant for a wonderful holiday!