For connoisseurs of good cuisine, it is no longer enough to know just the name of the restaurant. They also want to learn the name of the chef, who is the guarantor of the high class of the prepared dishes. This serious responsibility in Leonardo Restaurant bears a true culinary magician with extensive experience.
If you are in Bansko , take the opportunity to try some of the top offers of Italian cuisine by our chef – Abdi.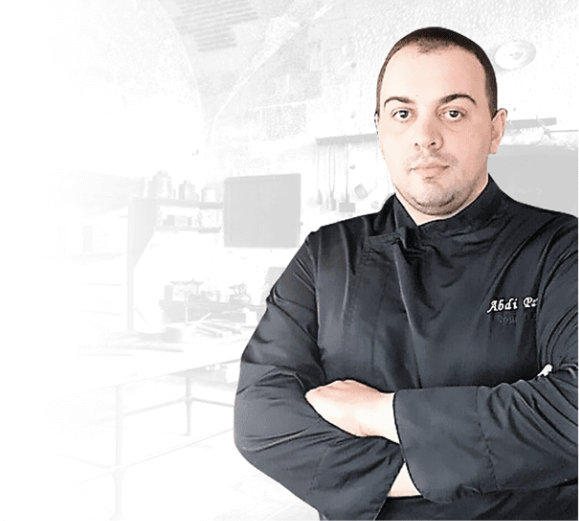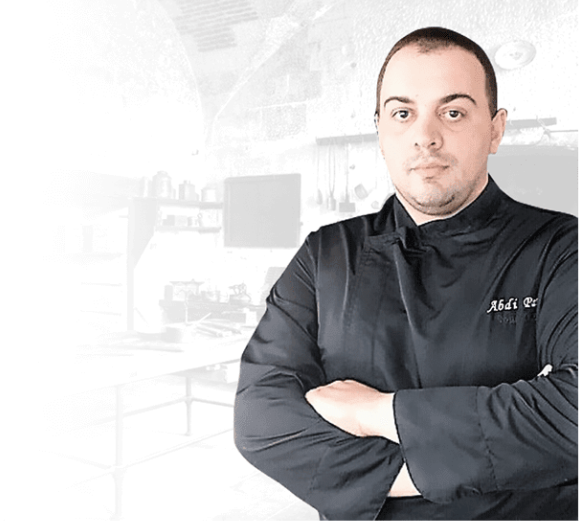 What to expect from our chef?
Leonardo Restaurant offers authentic Italian cuisine without compromise. The modern restaurant combines luxurious interior in Mediterranean style, excellent cuisine and perfect service.
The restaurant is part of the open aqua complex of Aparthotel Lucky Bansko SPA & amp; Relax . In winter, the coziness of the salon creates a fireplace, and in summer the entire wall of the restaurant opens to the outdoor pools. The furniture in the restaurant is an elegant combination of wood, wrought iron and other natural materials.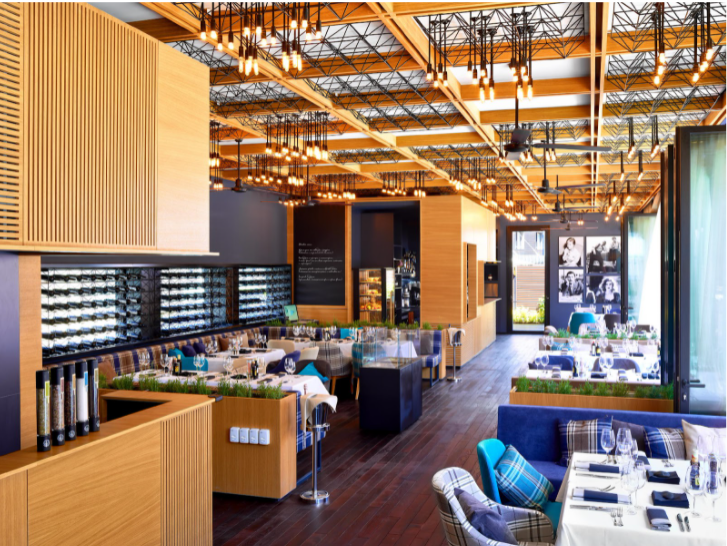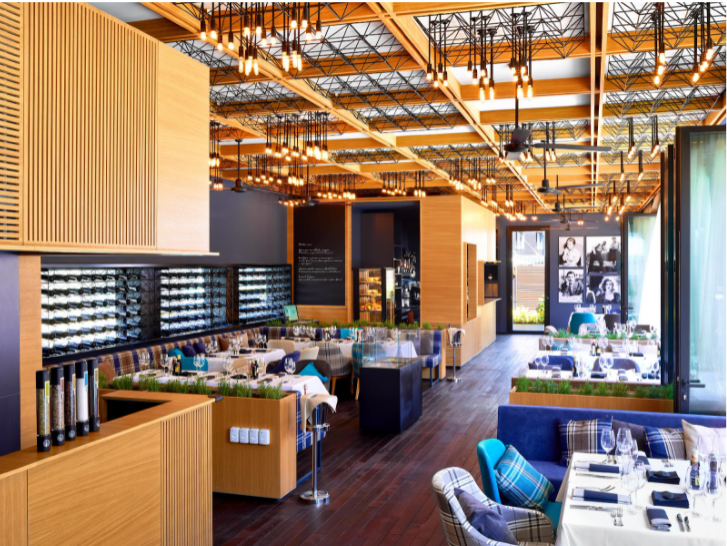 Whatever nice words we say about the setting, it would still be just a nice interior, if not the people who work there. Leonardo's chef Abdi gives a creative spirit to any dish, which is a distinctive feature of fine restaurants.
His professional career passes through renowned restaurants in Bulgaria and Greece. Italian and Mediterranean cuisine is his hobby and passion, in which he has developed for more than 10 years.
Chef Abdi's culinary style will give you a pleasant surprise with the original combination of divine aromas and flavors. The chef and his team guarantee the quality of all products, as they personally control each delivery.
The most popular dishes from Chef Abdi – products and method of preparation
It is difficult to describe
all the flavors and aromas of the dishes,
coming out of Leonardo's kitchen, they just have to try. Leonardo's menu gives a wide choice

– from classic Italian dishes to seafood delicacies and fantastic desserts.
The dishes, which are beautiful and amazingly tasty, are prepared at the time of the order. Guests can choose from an impressive list of salads, soups, pizzas, pastas, main dishes, a mix of Italian sausages and cheeses, pastries .
In Leonardo each guest is greeted with a freshly baked focaccia with olives and rosemary. Among the most popular specialties are the steaks made from tender beef Black Angus.
They can taste smoky if you prefer to cook them on Josper, which is a charcoal barbecue with a temperature of 350 degrees.
The taste of the steak can also be natural, enhanced by fresh spices, if it is prepared on Suvid , which in French means" under vacuum ".
This technology is applied only by the most skilled master chefs for cooking of dishes at low and uniform temperature up to 60 degrees . The taste of appetizing meat delicacies is enhanced with sauces with the addition of Italian wine " Marsala "or smoked pepper.
In addition to steaks, Josper also makes delicious lamb chops with mashed potatoes and peas with mint and baked sweet potatoes.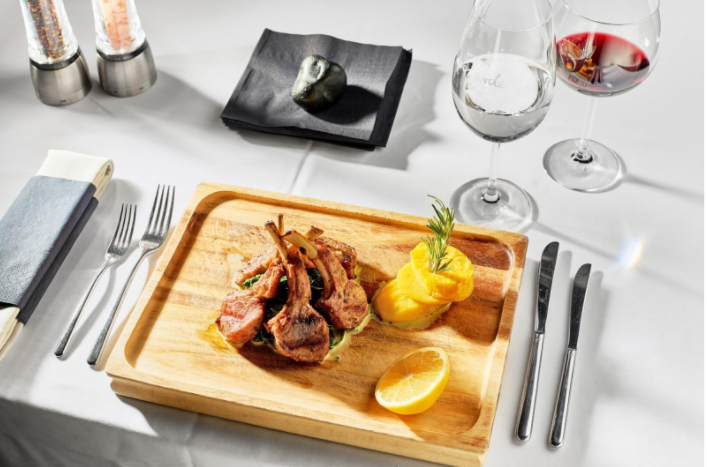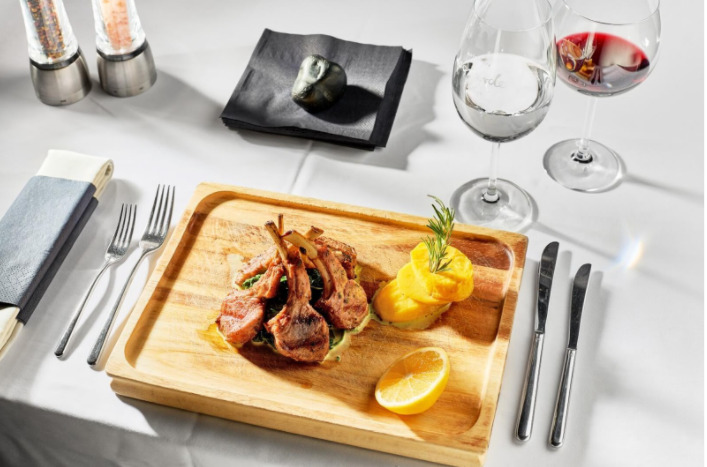 One of the highlights on the menu is homemade pasta. The rich taste of Italian pasta is due to the masterfully mixed sauces.
Among the ones offered in the restaurant are:
Bolognese

– beef stew prepared according to a Tuscan recipe with fresh rosemary and sage. 

Carbonara

– prepared with pancetta and Pecorino and Parmesan cheese.

Slightly spicy "Arabia"

– from peeled pink tomatoes and pepperoni or Ala Wongole sauce with white mussels and fresh cherries tomatoes.
Attractive in the menu of Leonardo also sound Linguini with shrimp and zucchini and Tagliatelle Tagliata di Vitello, prepared with Black Angus beef fillet, wild forest mushrooms and cream sauce.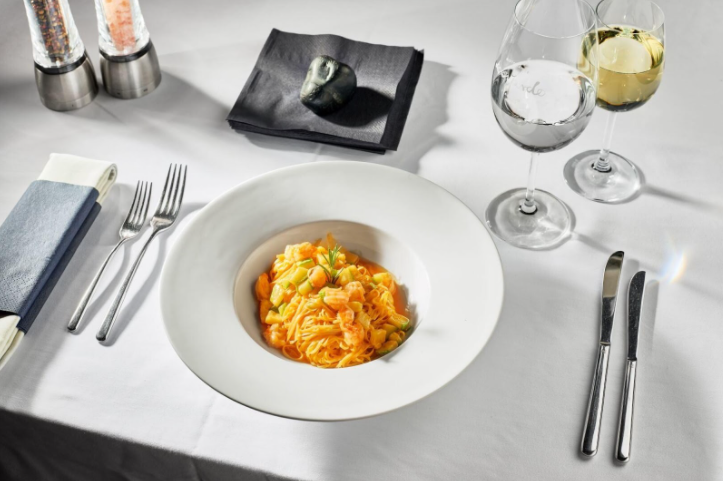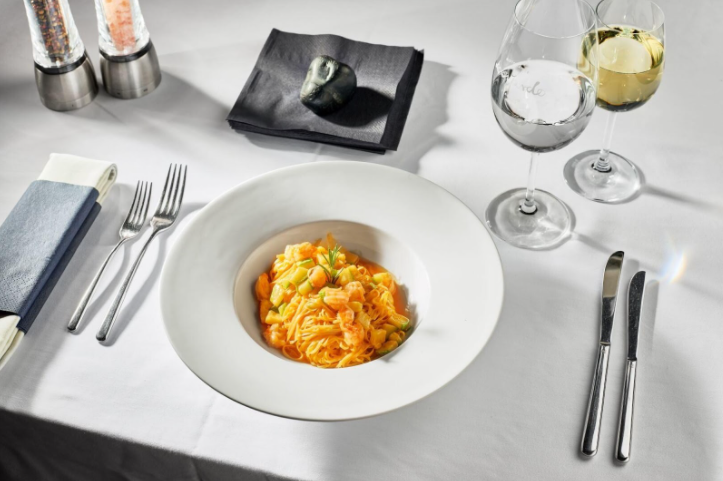 In the Italian restaurant in Bansko you can order some of the most famous pizzas in the world such as Margarita, Four Cheeses, Pepperoni and Capricciosa.
What they have in common is the thin crispy bread, which distinguishes the original Italian pizzas. Italian cheeses, homemade fresh tomato sauce, green spices such as basil and oregano and other original products are used to make them.
There is also an excellent choice for people with special food requirements. Chef Abdi's kitchen prepares gluten-free pizzas and pastas made with tapioca flour and rice with guaranteed organic origin.
In winter, the menu provides a choice of fresh wild fish delivered directly from Greece.
Different technologies are used in their preparation:
The fish is buried in sea salt and baked until ready, then served flambéed in front of the guests, filleted and portioned by experienced waiters .

The fish is baked in the oven, drizzled with citrus sauce and thus acquires a slightly exotic taste and aroma.
You can try some of the attractive-sounding fish suggestions such as:
Baked parchment with olives, potatoes and cherry tomatoes

Organic pink salmon fillet with herbal rind with stewed broccoli

Appetizing seafood dish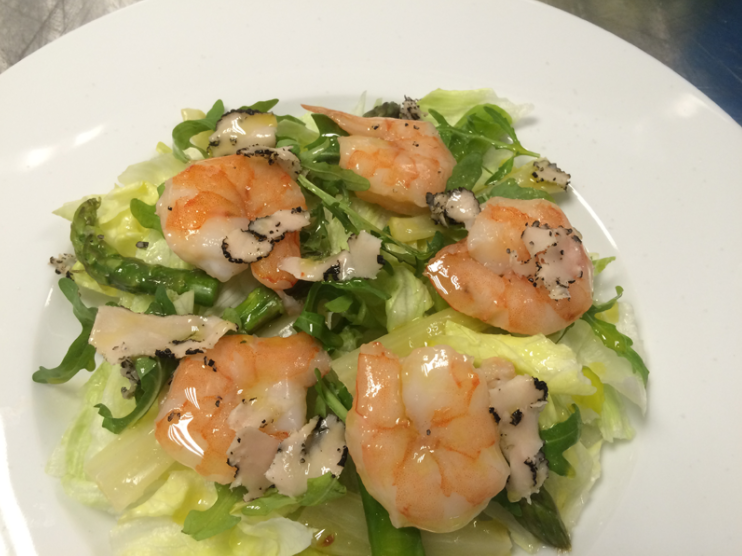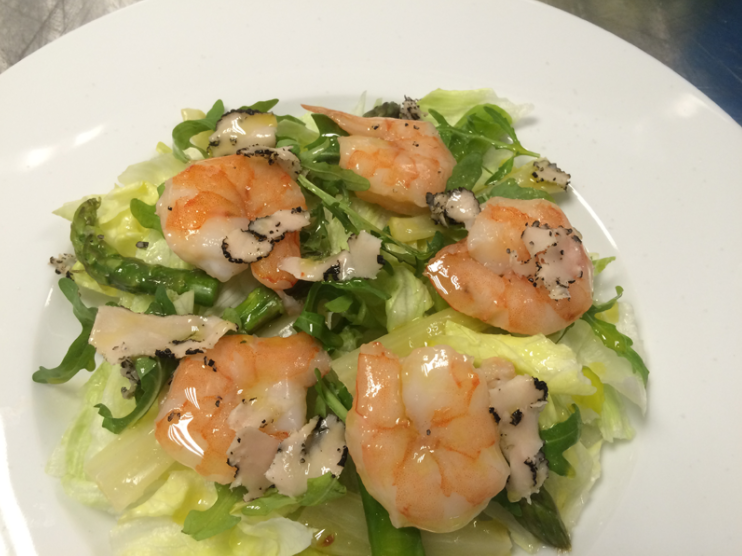 It is known that Italians are great masters of sweet temptations, therefore you will lose if you do not try any of the suggestions of Chief Abdi and his team. Dessert "Chocolate Surprise" looks spectacular and is a sphere of white chocolate, around which there are fresh strawberries and blueberries.
Served in a large plate and in front of the guest pour plenty of hot chocolate. As a result, the white sphere melts and a delicious heart of chocolate brownies with hazelnuts and fragrant vanilla ice cream is found.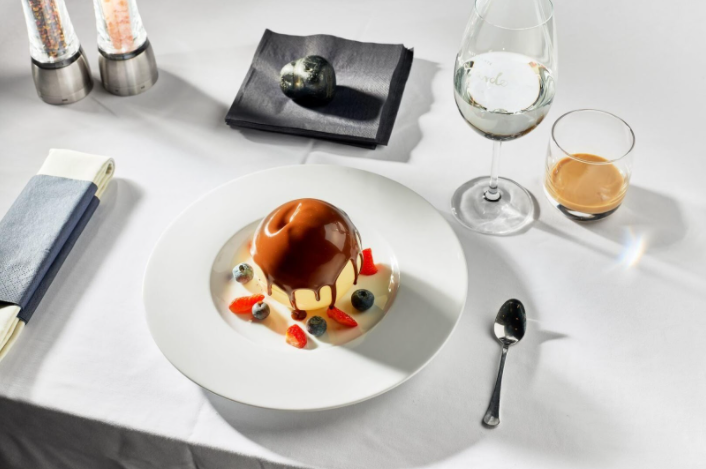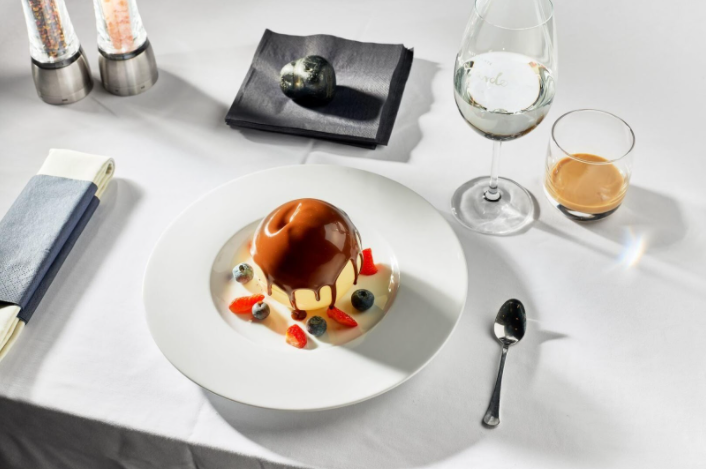 With which Bulgarian products can we replace the products from the Italian cuisine?
It is already clear that the magic of Italian flavors lies largely in the selection of quality ingredients , but it is not always easy to find all the original Italian products. You can be creative and replace some of them with ours.
Italian pizzas are made from a special type of flour, most often using Caputo Tipo 00. It makes the pizza tasty and elastic without allowing it to swell too much.
This flour is already available in our country in specialty stores or online, but if you don't have one, you can compromise on using white or wholemeal Bulgarian flour from a good brand.
Many Italian dishes include various cheeses, one of the most used being Mozzarella . You may not know it, but Bulgaria already produces quite good mozzarella.
There's even a choice between buffalo and cow's milk . Some types of hard cheeses can be replaced with quality Bulgarian yellow cheese.
Most vegetables and spices used in the preparation of sauces for spaghetti, pizza or other Italian dishes can be found in our country.
Wines are often used in Italian cuisine. Italians are famous for their class selection, but you can replace them with Bulgarian ones, which are not inferior to foreign ones.
Photos: leonardobansko.bg