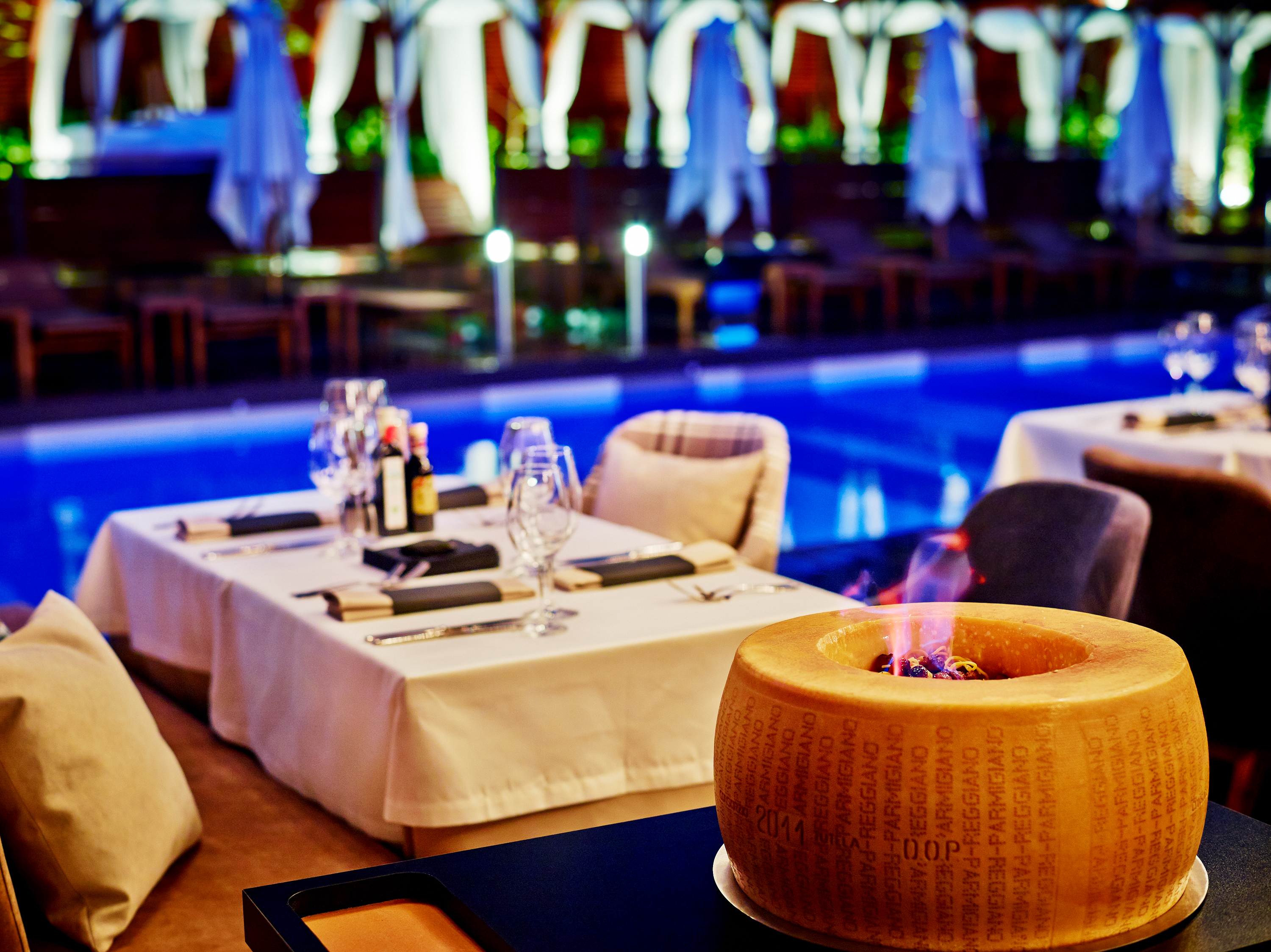 Can you name all the restaurants you've been to? After you visit Italian restaurant "Leonardo" in Bansko, this is the one you will always remember when it comes to great memories from lavish restaurants.
This restaurant in Bansko offers food that is fantastically delicious and completely authentic: up to the last herb, all dishes are prepared using original Italian recipes containing century old secrets.
The kitchen uses only first-class Italian products from verified, established manufacturers and fresh ingredients – the restaurant's Chef Gani Pavlov does not tolerate imitations, even the good ones. During his 15+ year career he has been invited to work only in elite restaurants, so it's a matter of honour to him not to compromise on food preparation. His tradition is extended in this luxurious restaurant in Bansko as well. By the way, among all culinary delights here, you must try the magic of JOSPER – an extraordinary BBQ. Only verified ecoproducts are used here, and the taste is a true embodiment of Chef Gani Pavlov's mastery! He is very well acquainted with even the smallest details of Mediterranean cuisine, because he has specialized in the field after graduating from the international Tuscan Culinary Academy in Italy.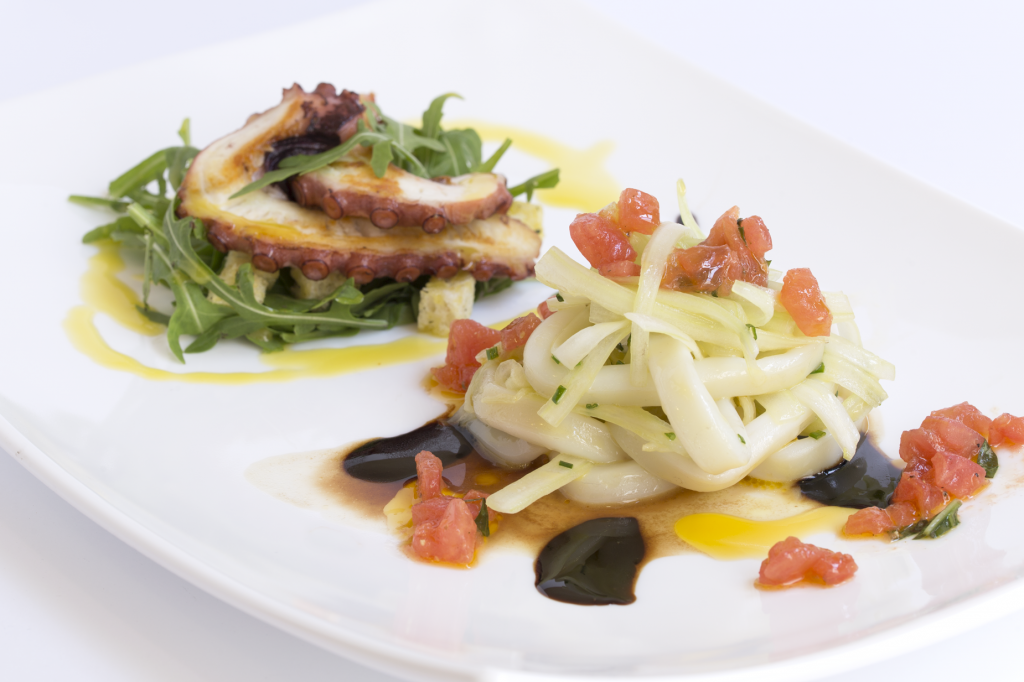 This allowed him to create his own unique culinary style which enchants his clients like magic. The amazing culinary adventure in "Leonardo" – a prestigious restaurant in Bansko, starts the second you set foot there and immerse in its environment. Somehow discreetly and subtly, but strong and fast, you dive in Mediterranean atmosphere. Modern, spacious, and at the same time cosy and romantic. The artfully arranged greenery exudes freshness, and the lavender aroma, even though it's just a hint, saturates the senses… You just relax in pleasant anticipation with nice view to the two outdoor pools, or, in the winter, against the fireplace that creates an atmosphere of cosiness. This is how it should be – after all you are in one of the best restaurants of Bansko! It has 65 seats, open year-round and is inseparable part of the aqua complex next to Lucky Bansko SPA & Relax 5 stars hotel. The water in the pools is warm, and during the summer – up until the middle of September, they may be used by the entire family, because one is for children up to 6 years with a water slide. Comfortable sun loungers, tents, ordering cocktails, wine, food… Speaking of food, let's get back to your pleasant anticipation of culinary adventures.
Believe it – the menu offers such adventures for the senses – the plating of the dishes itself is impressive, and the taste will make you addicted to Italian cuisine! You probably haven't tasted many of them until now, and it's all worth it – you will see for yourself. You will also get to know the real taste of the ones you thought you knew. Well, not from your first visit, but only because it's impossible to try the entire menu at once… It has salads, soups, starters, pizzas, pasta, main courses, BBQ, side dishes, desserts…
All of this will invoke different preferences – this is especially true for kids which usually want everything and will make you wonder what to order first. That's why it would be smart to contact "Leonardo" ahead for a little "reconnaissance" mission. Moreover, if you decide to go without reservation, you may not find a seat. And once you get in, eating there will become a habit and "Leonardo" will indeed be the first place that comes to mind when thinking about great days and evenings in restaurants.