You will fall in love in this restaurant. We mean – in the Italian cuisine and elegant style. Although anything is possible in the romantic atmosphere of italian restaurant "Leonardo" – even proposing!
"Leonardo" is a luxurious restaurant in Bansko and part of the aqua complex at the 5-star Lucky Bansko hotel. Once you enter the restaurant you will feel like you're in a Mediterranean paradise even though you're in Bansko. Light, greenery, subtle hint of lavender, view toward the two outdoor pools… among this captivating freshness, the comfortable chairs and tables the entire interior create the feeling of luxury, splendour, and cosiness. The atmosphere in this prestigious restaurant in Bansko helps you relax in pleasant anticipation. And the food is superb! All dishes are prepared following authentic Italian recipes using only genuine Italian ingredients.
Here you'll find everything that even the biggest connoisseurs of Italian cuisine might think of. And it is made to invoke marvel. That is the standard of chef Gani Pavlov.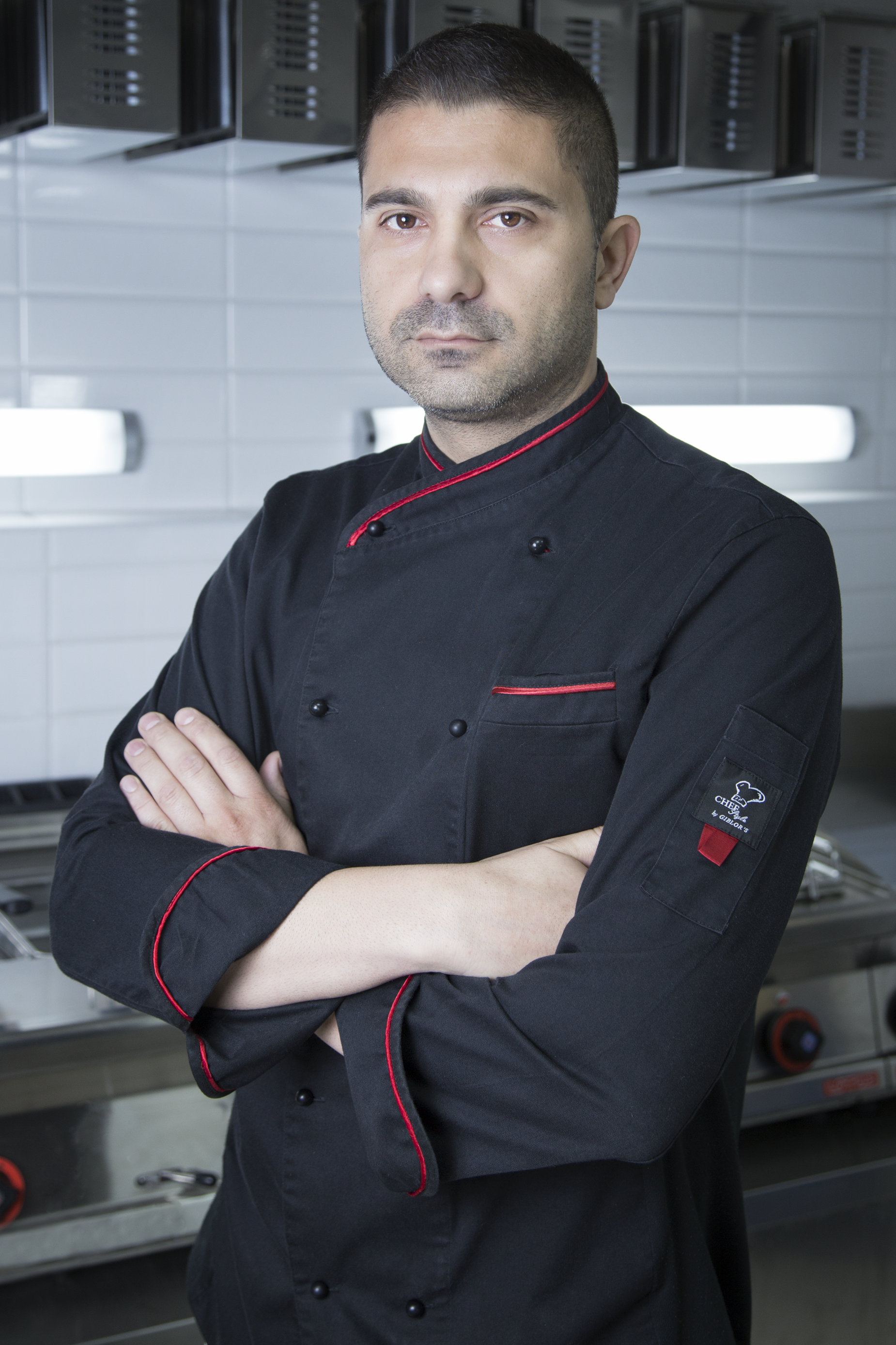 His long-standing experience allows him to create his amazing culinary magic that always enchants the restaurant's guests. You should trust him, too – Chef Gani Pavlov has graduated from the "International Academy of Italian Cuisine" Culinary Institute of Tuscany in Italy, and has been a professional chef for 15 years. He is expert in Mediterranean and national cuisine, and his career as a Head Chef has brought him to only elite restaurants. He does not allow compromise – every detail is taken care of, so that his dishes taste fantastically and look unique.
That is how you will recognize "Leonardo" among all restaurants in Bansko even with your eyes closed – just by the taste.
"Leonardo" offers authentic Italian dishes made of quality and fresh ingredients, as well as tasty BBQ JOSPER, where only certified ecological products are used.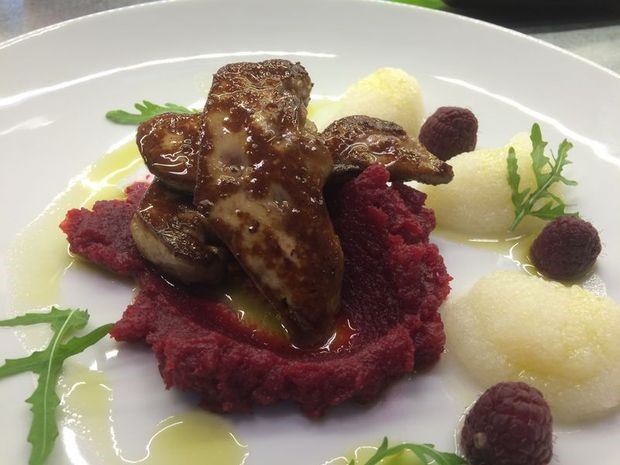 And that's not all – for the culinary delights lovers, the restaurant offers show cooking, so the mystery of the preparation of the dishes is revealed before their eyes. And there are so many and different dishes that it would be best to look in the menu and choose yourself – salads, soups, starters, main dishes, side dishes, desserts… Small tip – if you're coming with children, you'd better tell them about the desserts and the treats at the end, because if they know, they won't leave you alone all evening.
Our customers' reviews – Bulgarians and foreigners – also tell a lot about restaurant "Leonardo". They all highlight the impressive tasty dishes, modern atmosphere, flawless service and say that they will definitely come back to this amazing place.
These, however, are not all the ways to have a wonderful time here in restaurant "Leonardo". Just imagine – a pool, perfectly comfortable teak sun lounger, side table /or a tent/. Nice music that you can hear underwater, too, because sound is just perfect; restaurant "Leonardo"'s staff brings you delicious cocktails, cool wine and food that you don't have to move an inch to eat…
As we said, "Leonardo" is inseparable part of the "Leonardo" aqua complex. It has two outdoor pools, one of which for children aged 6 and below with a water slide.
The water is always heated, a life guard is always available – everything for your comfort, pleasant time and safety.
And all this – right next to the luxurious Lucky Bansko hotel!
Perfect for your vacation…