Veneto is one of the most beautiful northern regions of Italy, located along the Adriatic coast. Until the 5th century after the birth of Christ, Veneto was part of the Roman Empire, but later, after the feudal period in 1797, it became part of the Republic of Venice.
Much of her cuisine is based on fresh seafood. Shrimp, crabs, mussels, octopus, sea snails and many other types of fish are often used in cooking recipes.
Each authentic Italian dish is built on the main aromatic ingredients used here. Traditional products  are very important, so good Italian food starts with good shopping. If you want to prepare real  Italian food  you will need to select the best quality products for each dish.
Unlike many parts of Italy, pasta is not the staple food in Veneto. Polenta and rice are more popular here.
Polenta is an ancient dish dating back to Roman times, prepared by boiling various ground ingredients to produce a thick slurry. After the arrival of American products in Europe, it is made mainly with corn. In Veneto,  polenta  is usually served as a side dish to the meat.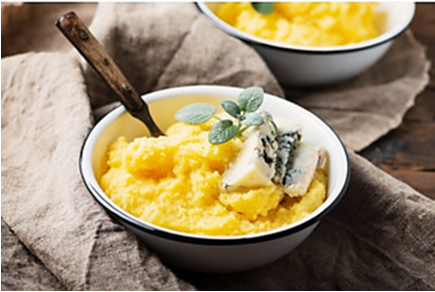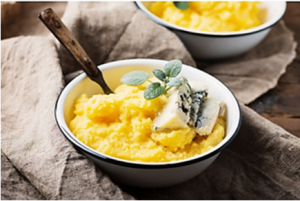 Risotto  is also a very common dish in the Veneto, with much of the rice being imported from the surrounding areas  Lombardy and Piedmont.
The main pasta in Veneto is beagles. It looks like thick spaghetti made from buckwheat or whole wheat. Usually eggs are also added. Like most dishes in Italy, polenta is found in many variations.
Venus is also known for producing several famous, Italian wine varieties – red, white, as well as the well-known rose. Much of the grape production is directed to local varieties, but many well-known foreign varieties are also grown, such as Cabernet Sauvignon and Chardonnay.
The typical Venetian menu consists of at least four dishes: "antipasto", "primo piatto", "secondo piatto" and "dolce" – translated into: entree, first, second dish and lastly dessert.
Appetizer usually consists of olives, grapes, cooked vegetables and a variety of cheeses.
The first main course is usually based on pasta, rice or soups.
The second main course is either meat or fish and is usually served with something else, since the role of these dishes is to emphasize the taste of the meat itself. Stewed vegetables can also be offered and in northern Italy also polenta.
The last dish is the dessert, which can only consist of a small piece of cheese or fruit.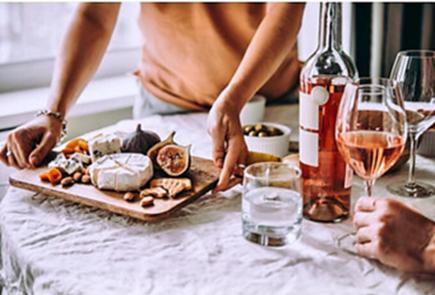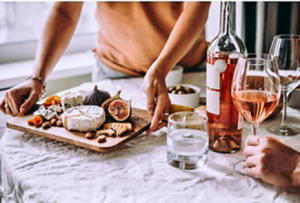 Venetian specialties
"Grappa"
Grappa is a grape brandy  made from the remnants of grapes pressed. It is obtained from the crumpled skin and the seeds of the grapes. Grappa is produced all over Italy and is generally considered one of the most popular distilled spirits on the table. For centuries Grappa has been the number one beverage of choice in the region.
"Baccala"
This is a food that the people of Venice and much of Veneto adore. It can be served at gala dinners as well as at  ordinary daily meals. Often found mixed with polenta in delicate tasty cream, which is eaten as an appetizer with cocktails or as the first main course. Serve on slices of fresh bread or on a white  polenta grill.
Baccala 'alla Visentina  is the other version of the grocer and comes from the town of Vicenza. It is cooked very slowly, with many different products such as milk, celery and potatoes. Often, locals like to argue exactly what ingredients should be used in this popular dish. But these friendly disputes are more than just for foreign  lovers of Italian food.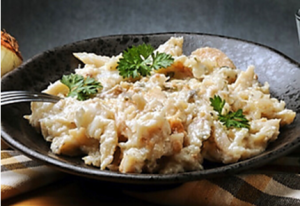 "Risi e bisi"
This risotto is the most famous of all Veneto risotto served at the Dojas for the  National Day of Venice.  It consists of a combination of a special variety  rice for risotto, fresh peas, cheese and salty pancakes.  It is usually the first main course and is eaten more often in winter and spring.
This is a very simple dish, but when cooked properly, it becomes a stunning dish that perfectly summarizes Italian cuisine  in all its splendor and glory.
"Asiago"
Asiago is a cheese made in the northern mountainous regions of Veneto and has a soft, oily taste, with a firm texture. Other notable varieties that should be addressed are Schiz, Casatella, Trevigiana, Montasio, Monte Veronese, Piave and Provolone Valpadana.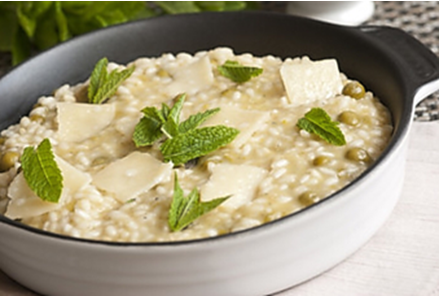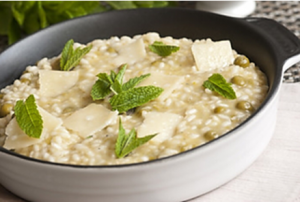 "Cichéti"
One of Venice's most important culinary specialties is  cichéti (or cicchetti). These are small sandwiches served in plates of olives or other vegetables, boiled eggs.
It is also found in a combination of seafood and meat. Like Spanish tapas, one can also order a few servings served at traditional bars (known as bakaras).  Be sure to go with a glass of wine or optionally with "Aperol spritz".
"Sardines in Saor"
One of the  most iconic foods in the whole of Veneto  is a delicious meal made with fresh sardines, fried in oil, flavored with raisins, cedar nuts and white wine vinegar. * Sardines * usually roll lightly in flour and then fry until golden and crispy.
The salinity of the fish, the acidity of the vinegar, the sweetness of the raisins and the milkiness of the cedar nuts  are the perfect combination of contrasts that is extremely pleasing and satisfies the taste sensations of most of us.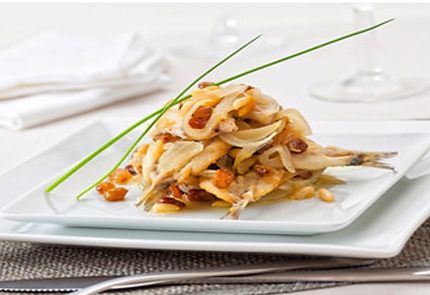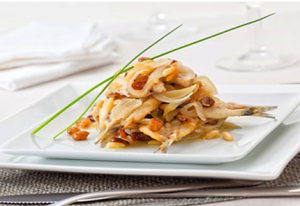 "Risotto al nero di seppia"
This strikingly delicious black risotto emphasizes the treasures of Italian waters. The rice is cooked in fish broth and squid ink to give it a fantastic color. Then add squid pieces along with wine. The Burano island of Venice full of restaurants specializing in this interesting dish.
"Bellini"
One of the  most famous cocktails in Italy is a remarkably simple combination of peach puree and Prosecco.  Nowadays, this drink is the emblem of the exquisite Italian society in the region. There is no other refreshing drink on hot summer days like this one.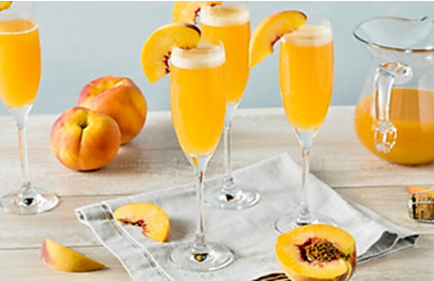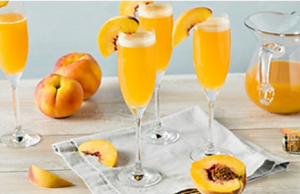 "Fregolotta"
It's basically just a big tasty almond cookie. This Treviso specialty has already become one of the  most popular cookies of the whole Veneto.  Although pandoro – the so-called sweet bread, probably still holds the first place among Italian cuisine lovers. it is baked in a large tin can and can be flavored with anything from strawberry jam to chocolate or other fruits.
"Tiramisu"
Created in the 1960s, the origin of tiramisu has been the subject of debate, but all stories lead to  Treviso, a province in Veneto. The name 'tiramisu' literally means 'mood enhancement'. If you have not tried this wonderful dessert, do it. You will not regret.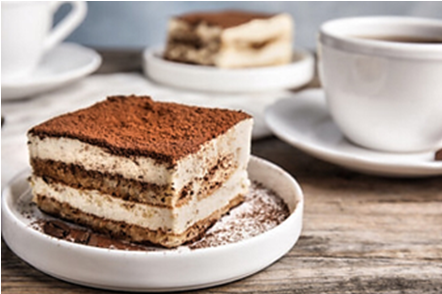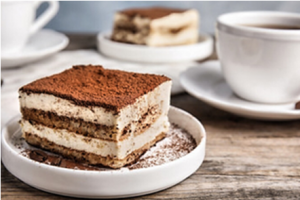 When it comes to "Italian food", pizza pops up in our minds. While there is absolutely nothing wrong with this, there are many other delicacies that locals like to eat. In fact, most  authentic Veneto dishes  consist primarily of fish and vegetables. This is due to its unique location and proximity to Sant Erasmo Island.
If you are planning a trip to Veneto, we strongly recommend that you try some of the aforementioned traditional foods in this remarkable region.
Buon appetito!